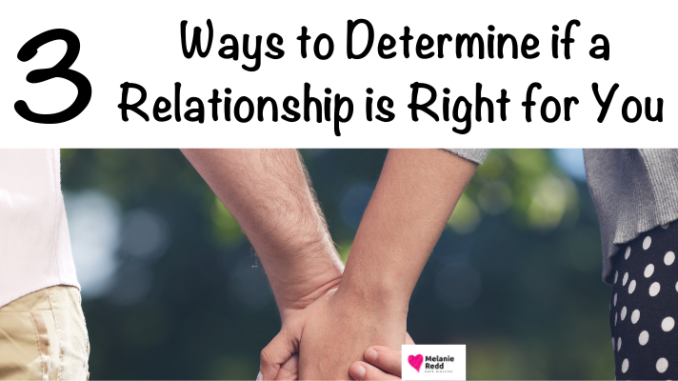 ---
Relationships.
Love.
Connections.
It's never easy to play the game of love.
Hearts can be fickle, and what might seem like the most beautiful connection right now may feel different in a month.
But of course, this isn't supposed to discourage you. Finding the right person is almost always worth the search.
Building a life with someone you love can be the best way to share your gratitude.
It can be hard to determine, however, exactly if a relationship is right for you and to what degree you should pursue it.
After all, while we're all looking for 'the perfect one,' no one is perfect. Ultimately, finding perfection in a relationship would be impossible.
What matters is finding someone real, someone who can be your best self around. Look for someone you can support and one who can support you.
Of course, relationships aren't always idealistic. All relationships require effort and hard work.
In this post, we'll determine a few factors that can help you assess the value of a potential relationship.
Let's get started with our
lovingly crafted
advice.
---
---

---
3 Ways to Determine if a Relationship is Right for You
---
---
First, to determine if a relationship is right for you, consider your beliefs.
Do you share similar beliefs with your potential partner?
You don't have to share the same faith to make a relationship work, but it can be helpful.
At the very least, you should be able to greatly respect each other.
Also, faith is an essential core component that will greatly impact your relationship. 
Can you honor and respect each other's faith?
---
---
Second, to determine if a relationship is right for you, consider what you want in life.
Do you want the same things?
You don't have to want the same things in life, but similar tastes and similar pursuits can work wonders in bonding a relationship.
Perhaps you'd like two children, perhaps your partner would like one. This is something to discuss.
How important are career, money, travel, extended family, and friends?
This question can also encourage you to ask what it would take for you to build a life together, such as pursuing a K-1 Visa or moving your job to another location.
---
---
Finally, to determine if a relationship is right for you, consider your personality.
Ultimately, if you work together, you work together.
Note that this doesn't mean you need the same personality to function well.
Having different virtues and values that complement one another can be just as helpful as having two people that are the same.
Remember – ultimately, you need to be the best friend to this person. Make sure you enjoy each other's company. Platonic love is one of the strongest and most selfless forms of love we know of.
Also, you don't have to force personality matching. However, you should have personalities that blend well together.
With this advice, we hope you can determine if a relationship is right for you and make your decisions accordingly.
---
---
Were you blessed by what you read?
Then, would you share this article with a friend, co-worker, or family member?
Or, maybe you can send it to a friend or family member?
This blog occasionally uses affiliate links and may contain affiliate links. Additionally, Melanie Redd is a participant in the Amazon Services LLC Associates Program, an affiliate advertising program designed to provide a means for sites to earn advertising fees by advertising and linking to amazon.com. 
Also, for more on my disclosure policy, click HERE.
© Melanie Redd and Hope Ministry, LLC, 2021. Unauthorized duplication of this material without express and written permission from this blog's author and/or owner are strictly prohibited. Further, excerpts and links may be used, provided that full and clear credit is given to Melanie Redd and Hope Ministry with appropriate and specific direction to the original content.
---
3 Ways to Determine if a Relationship is Right for You