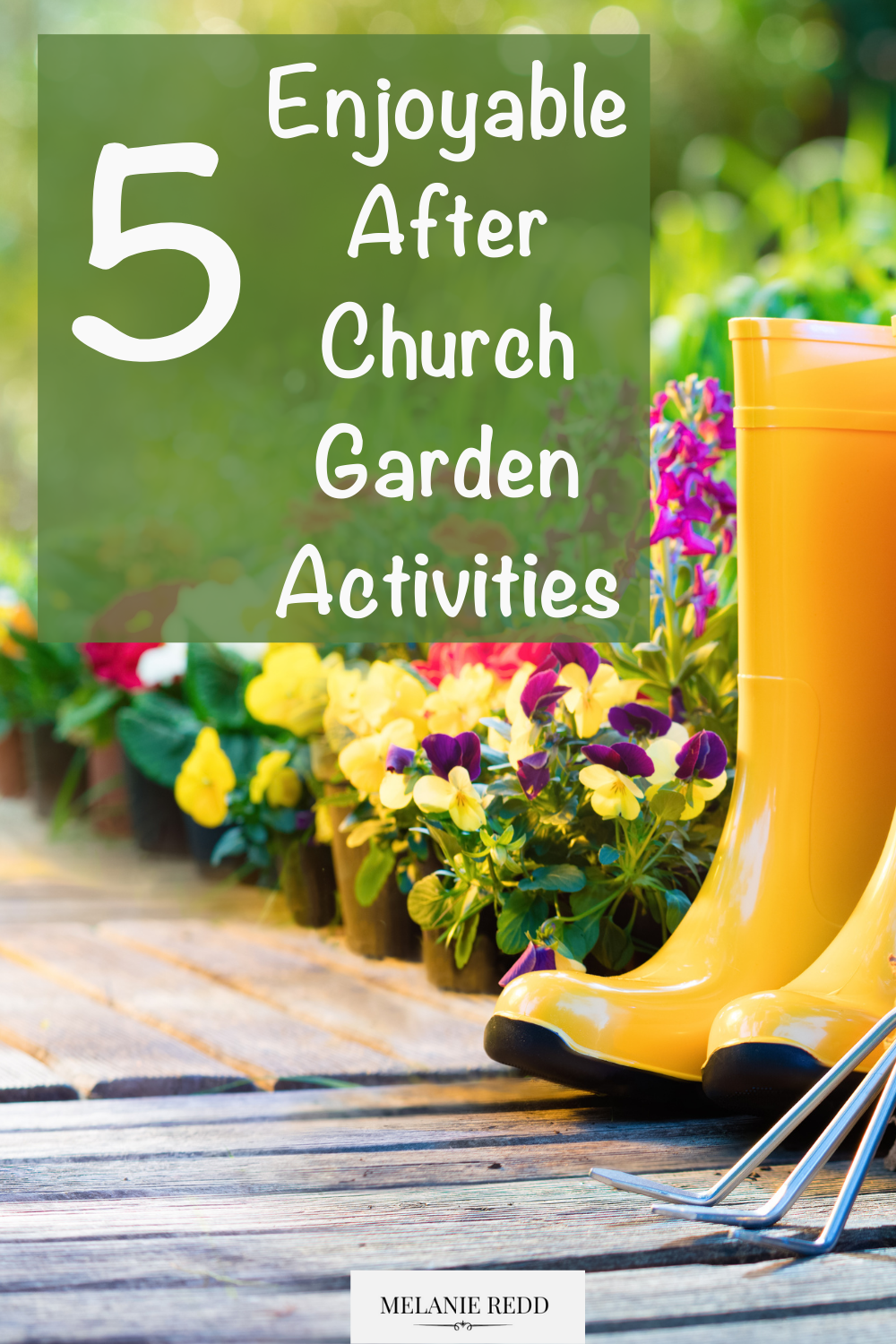 ---
Sunday afternoons…
Do you ever find yourself wondering how to fill a Sunday afternoon with your family?
Why not go outside and enjoy the sunshine with everyone?
Here are 5 simple, yet enjoyable, activities you can do in the garden with your family and friends.
---
---

---
5 Enjoyable After Church Garden Activities
---
First… Try Water Balloon Piñatas.
Fill a bunch of balloons with water and hang them from the trees.
Then let your kids smash away.
The winner can get to pick the movie for later in the evening – adults can get in on this too, it is a world of fun!
This is an especially fun activity on a
warmer afternoon.
---
Second… You Can Paint By Numbers.
Grab a giant canvas from your local art supply store and draw a pattern on it with a marker.
After numbering the areas give each of the kids a paintbrush and a paint color and let them go nuts.
Make sure it's cleaning friendly paint because they will get paint all over themselves and everything else as well.
This one is a little on the messy side but it is good, clean fun for all.
---
Third… Try Bubbles!
Watching bubbles floating away is such a peaceful activity!
Gather the kids together on the patio, move aside your gorgeous planters and all your other relaxing products at Soothing Company so they don't get knocked over, and let the kids and the dogs go bananas chasing the bubbles!
---
Fourth… Try Backyard Camping.
Keep this one for the summer holidays or a long weekend!
Backyard camping is such a lovely garden activity to do with your beautiful family.
Make a campfire and toast your own marshmallows while you drink some hot cocoa.
Camping under the stars really shows you the power of God's greatest gift of life.
---
---
Finally… Plan a Backyard Scavenger Hunt.
A backyard scavenger hunt can be both fun and a learning opportunity at the same time!
Write down clues on pieces of paper and ask your kids questions about their favorite bible stories, when they get an answer right then they earn a clue.
Hide little prizes and treats around the garden beforehand, like in planters or under bushes, and then sit back and watch the excitement as they scurry around hunting treasure!
---
In Closing…
Choose from these fun-filled activities instead of just vegging in front of the T.V. again.
You will be grateful you did, we are so blessed to be able to things like this with our family and our loved ones.
Whichever way you choose to spend the rest of your Sunday, remember to enjoy it because you have been gifted another afternoon in your favorite place – your home.
---
---
---
Were you inspired by what you read?
Then, would you share this article with a friend, co-worker, or family member?
Or, maybe you can send it to a friend or family member?
This blog occasionally uses affiliate links and may contain affiliate links. Additionally, Melanie Redd is a participant in the Amazon Services LLC Associates Program, an affiliate advertising program designed to provide a means for sites to earn advertising fees by advertising and linking to amazon.com. Also, for more on my disclosure policy, click HERE.
© Melanie Redd and Ministry of Hope, 2020. Unauthorized use and/or duplication of this material without express and written permission from this blog's author and/or owner is strictly prohibited. Further, excerpts and links may be used, provided that full and clear credit is given to Melanie Redd and Ministry of Hope with appropriate and specific direction to the original content.
---