---
It's our final Sunday with our friend Don Woodruff sharing his heart and his wise words. Today, we are considering this question: Does my outward image reflect my true inner self?
Don and his wife Debbie are our friends and our partners in ministry. They serve as members of the Advisory Council for Ministry of Hope. Now, retirees, they are precious people who have been serving the Lord their entire lives. Truly, I'm so blessed by their testimony and by their faithfulness.
You can catch all of Don's posts:
Week One: How to be Grateful your entire life
Read Week Two: How to make the Lord's Prayer personal
Week Three: Why does God's Will really matter in my life?
Link to Week Four: Does it feel like God is always doing RENOVATIONS in your life?
---
---
Are you the real deal?
In other words, does your outward image reflect your true inner self?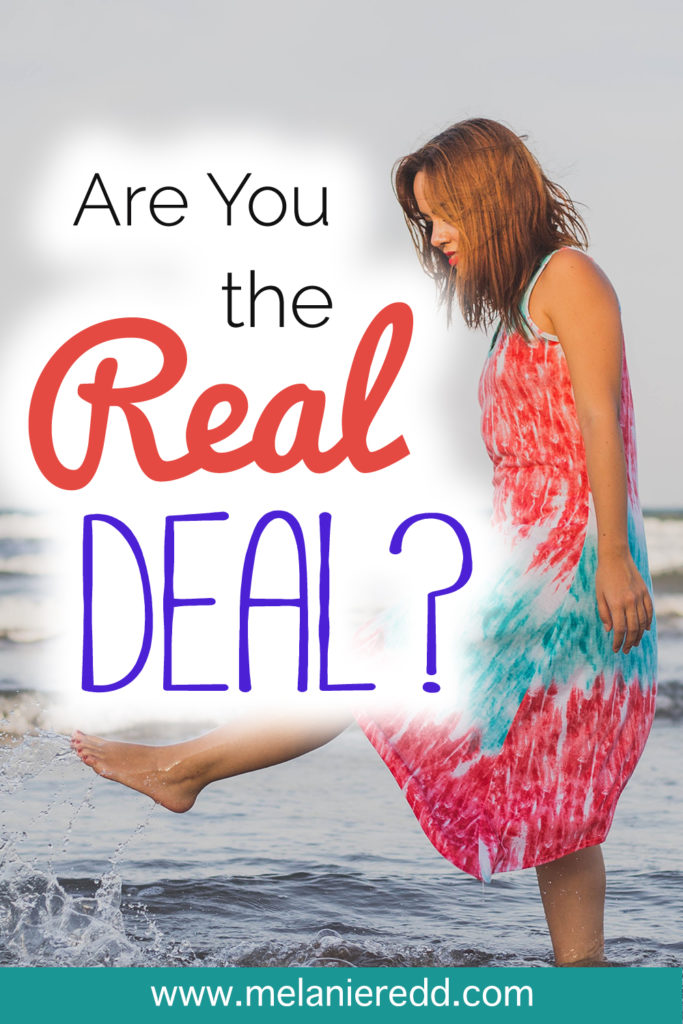 Scripture:
"Let the king be enthralled by your beauty; honor him, for he is your lord." (Psalm 45:11)
Meditation:
Have you ever heard the phrase, "Beauty is only skin deep, but ugly cuts all the way to the bone"?
If you were to paraphrase this saying, you could say: "Beauty is superficial but ugliness is much more deeply rooted".
In either case, it doesn't sound like a pleasant phrase, does it? It is meant to be funny, but it makes us stop and think, right? At times, we may evaluate our own lives and wonder what is at the core of our being, compared to what others might see on the surface.
Honestly, we know if there is real beauty or ugliness deep within us.
If we are not honest with ourselves, then we might think of any ugliness as "not that ugly", and in a quirky way, even consider it as what makes us unique.
But the important question we should ask ourselves is, "How does the Lord see our inner character?"
Is He 'enthralled' by who we really are (the person the public does not see), or is he repulsed by our thoughts and the things we consider important? After all, what the Lord thinks about us and our character is much more important than anything others might perceive us to be. He is the one who sees us "all the way to the bone".
In reality, we can put on any kind of front and create any image we want others to see, and, as a result, they may not know the real person we are, but the Lord does. Unfortunately, more often than not, we look in the mirror and only see our flaws.
Since God sees past our outward appearance to the inner person, He is not influenced by anything on the surface that we (or others) might consider as flaws or defects.
The Lord thinks we are amazing and wonderful. Consequently, He feels that way about us because He created us and He loves us.
That's how love works.
Love doesn't view a person as overweight, ugly, too skinny, or flawed in any other way. In order for the Lord to be 'enthralled by our beauty,' we need to spend more time beautifying our inner self (thoughts, attitudes, etc.) than we do on dressing up our outward appearance.
That doesn't mean we should be unconcerned about our outward appearance, it just means that the real person we are on the inside is much more important.
Action:
No matter your size, shape, or anything about your outward appearance, you are beautiful to the Lord!
You should embrace the fact that in God's eyes, you are fine just the way you are. Only you can change God's view of the inner you.
How do you see yourself and how does God see you?
Prayer:
"Heavenly Father, thank You for making me the way I am. Teach me to have more confidence in myself. Show me how to practice defining myself through Your eyes and not my own. I am grateful and humbled to be Your child.
Also, forgive me for any thoughts or actions of mine that have caused an ugliness of the inner beauty You created in me. I want to re-establish the person of character You created me to be. Forgive me of my sins, and change me so that I will once again shine with the inner beauty You desire in me."
---
---
Catch up on the whole amazing 5-week guest post series:
Week One: How to be Grateful your entire life
On Week Two: How to make the Lord's Prayer personal
Week Three: Why does God's Will really matter in my life?
For Week Four: Does it feel like God is always doing RENOVATIONS in your life?
---
---
About the Author: 
Don Woodruff has been teaching Bible classes for over 35 years and a Cristian blogger for the last 4 years.
He has been married to Debbie for 47 years and has two children and five grandchildren (another one due this year). Moreover, he is overwhelmed and humbled daily by the Lord's presence.
You can check out Don's blog at https://utvolwoody.wordpress.com/
---
---
Were you encouraged by what you read?
If so, would you share this article with a friend, co-worker, or family member?
Maybe you can send it to a friend or family member?
This blog occasionally uses affiliate links and may contain affiliate links. In addition, Melanie Redd is a participant in the Amazon Services LLC Associates Program, an affiliate advertising program designed to provide a means for sites to earn advertising fees by advertising and linking to amazon.com. For more on my disclosure policy, click HERE.
On occasion, I link to these AMAZING SITES.
© Melanie Redd and Ministry of Hope, 2017. Unauthorized use and/or duplication of this material without express and written permission from this blog's author and/or owner are strictly prohibited. Sparingly, excerpts and links may be used, provided that full and clear credit is given to Melanie Redd and Ministry of Hope with appropriate and specific direction to the original content.