---
Ever feel like God is doing major reconstruction and repairs in your life? That's what we're talking about today with Don Woodruff.
Don and his wife Debbie are our friends and our partners in ministry. They serve as members of the Advisory Council for Ministry of Hope. Now, retirees, they are precious people who have been serving the Lord their entire lives. I'm so blessed by their testimony and by their faithfulness.
I believe you are going to be blessed by them as well.
---
---
Does it feel like God is always doing renovations in your life?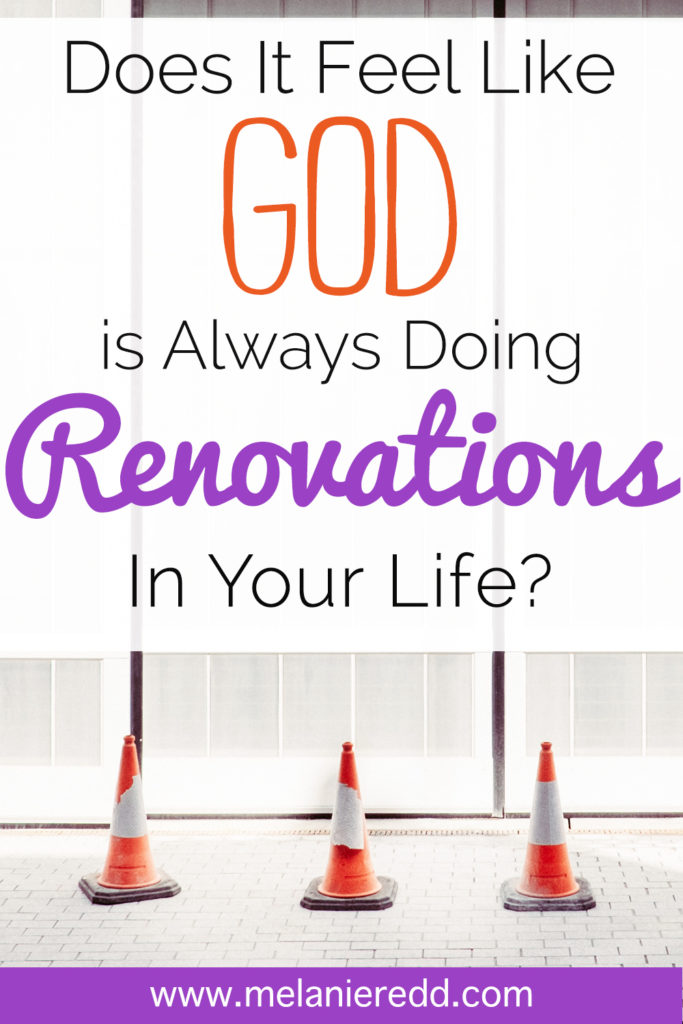 ARE YOU GLAD GOD IS STILL WORKING ON YOU?
SCRIPTURE:
And we know that in all things God works for the good of those who love him, who have been called according to His purpose. (Romans 8:28)
MEDITATION:
It can be tempting to think we don't need to improve very much.
Ask around, and you'll hear many people concede that they might use a little "maintenance" in one or two problem areas (but they prefer for the changes to be without any discomfort). Yet most will add, "But I'm a good person".
Don't be fooled:
The Father refuses to settle for humanity's inadequate view of "good enough". God sees each believer as the person he or she will be when fully yielded to Jesus Christ. He then sets about achieving a complete renovation by transforming the individual's present self into the image of His Son. We could say that God is our "interior designer".
Through this "remodeling" process, God continues His work of molding us into the likeness of His Son. Humans are born "bent away" from the Lord. Our natural inclination is to please and serve self, which is the opposite of a God-honoring lifestyle.
But when we become believers, our Father begins to bend our will and ways back toward Him. We must cooperate with Him and yield to the process, otherwise, we are of little use to the kingdom.
The Lord wants to eradicate every thought pattern and activity that encourages dependency on anything other than Him.
This means that relying on oneself to attain security, salvation, or comfort (physical or emotional) are outside His will. Actions that advance a person at the expense of other people(in one's career, relationships, or ministry) are also ungodly. If we resist bending toward the Lord, He may break us by allowing pain to enter our life. As a result, we are driven to Him in surrender.
Breaking a person may sound harsh, but God does this work in love. He sees beyond the hurt to the outcome of His work. He knows that we will be more mature and faithful servants for having walked through trials.
And as we take each hard step, our loving Father stays by our side, offering guidance and comfort.
Seeing the benefits He has brought about through my hardships, I can honestly thank Him for every period of brokenness I've experienced. The truth is that we all have areas of selfishness that need to be bent or broken by God's hand. We need to look inwardly and ask our heavenly Father to help us discover wrong habits and thought patterns (including resentments or bitterness).
Then, we must surrender to His work so we can become wise and useful servants, with hearts that have been healed of the wounds inflicted by sin. The healing process can be painful, yet God uses suffering to mold His children. Although wonderful and happy times feel great, seasons of affliction usually produce more growth.
Another essential step in the remodeling of our inner lives involves removing whatever is unnecessary, damaged, or outmoded. In our case, what must go are the areas of self-will that hinder our relationship with the Lord. Brokenness is God's way of dealing with the part of us that wants to act independently of Him.
He targets habits, attitudes, and even relationships where we act independently of His purposes.
Then skillfully and lovingly, our Father arranges circumstances that will allow us enough discomfort to realize our dependence upon Him. And He takes hold of interests that are dear to our hearts in order to coax from us the humbling question, "Lord, what more would You have me surrender to You?"
ACTION:
Conforming our will to God's Will restores us so that we will function as He intended – sons and daughters wholly dependent on our heavenly Father. In the midst of our transformation, pain caused by His tools may temporarily blur the beauty of His design. But nothing is more splendid to God than a committed, obey-at-all-costs follower.
Submit to Him so that He might reshape you into the servant He desires.
PRAYER:
"Heavenly Father, please forgive me for the areas of my life that I have not yielded to You. Mold me into the child You want me to be. Forgive me for the selfishness in my life and how it has impacted others. I want to fellowship with You and let You, not the world or my selfishness, be my guide. Help me to look outwardly (to the needs of others) where I have looked inwardly (to only my needs).
Lord, I pray that others will see an obvious change in my words, actions, and especially my attitudes. Thank You for Jesus and His unselfish love for us shown when He went to the cross for our sins. He set the example for me to follow and only You can make this change in me."
---
---
About the Author: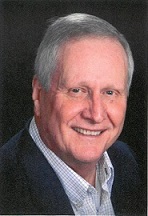 Don Woodruff has been teaching Bible classes for over 35 years and a Cristian blogger for the last 4 years.
He has been married to Debbie for 47 years and has two children and five grandchildren (another one due this year). He is overwhelmed and humbled daily by the Lord's presence.
You can check out Don's blog at https://utvolwoody.wordpress.com/
---
---
Were you encouraged by what you read?
Would you share this article with a friend, co-worker, or family member?
Maybe you can send it to a friend or family member?
This blog occasionally uses affiliate links and may contain affiliate links. Melanie Redd is a participant in the Amazon Services LLC Associates Program, an affiliate advertising program designed to provide a means for sites to earn advertising fees by advertising and linking to amazon.com. For more on my disclosure policy, click HERE.
I occasionally link to these AMAZING SITES.
© Melanie Redd and Ministry of Hope, 2017. Unauthorized use and/or duplication of this material without express and written permission from this blog's author and/or owner are strictly prohibited. Excerpts and links may be used, provided that full and clear credit is given to Melanie Redd and Ministry of Hope with appropriate and specific direction to the original content.