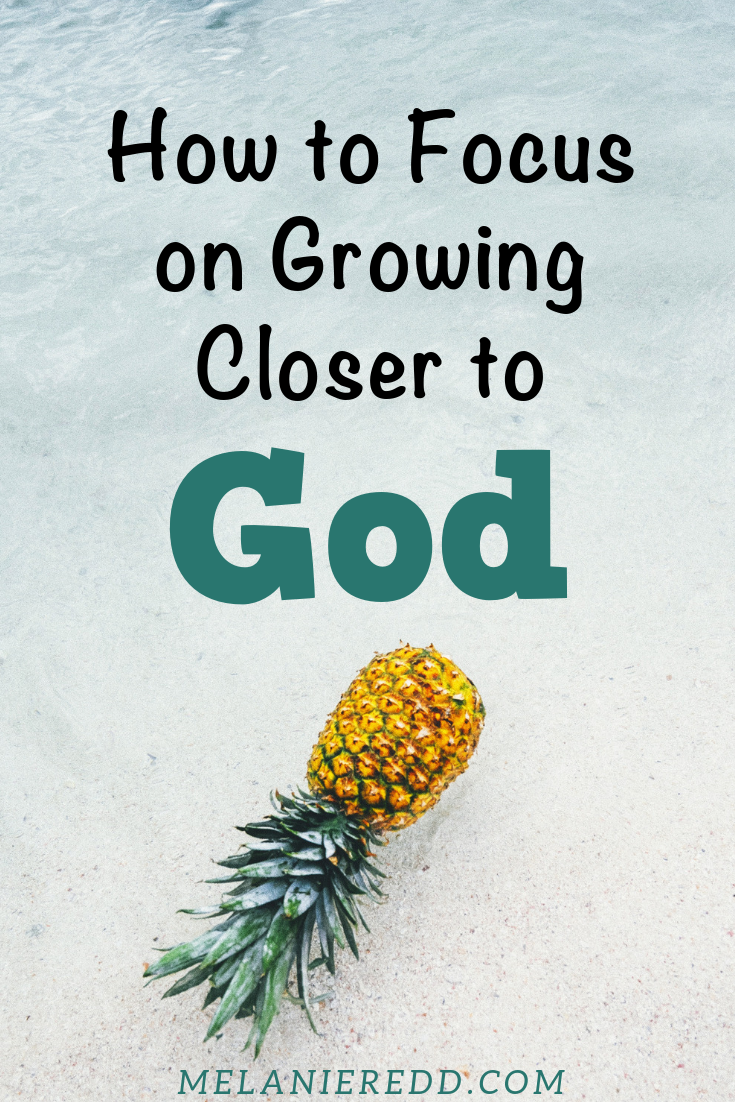 ---
It happened almost every Sunday.
After church, we'd be standing in the lobby, and I'd be approached by a sweet sister in our fellowship.
While my husband was one of the pastors, I was leading the ministry to women in this church.
On a regular basis, questions would be posed like:
How do I start personal devotions,

How can I become better at praying,

And, how do I learn to do personal Bible study?

How can I focus on growing closer to God?
Indeed, weekly, these questions came my way. And, I'd spend hours having conversations with these women.
Finally, one week, my sweet husband made a suggestion…
(Partly because he was tired of waiting on me every week after church, and partly because he is a man who has lots of great ideas.)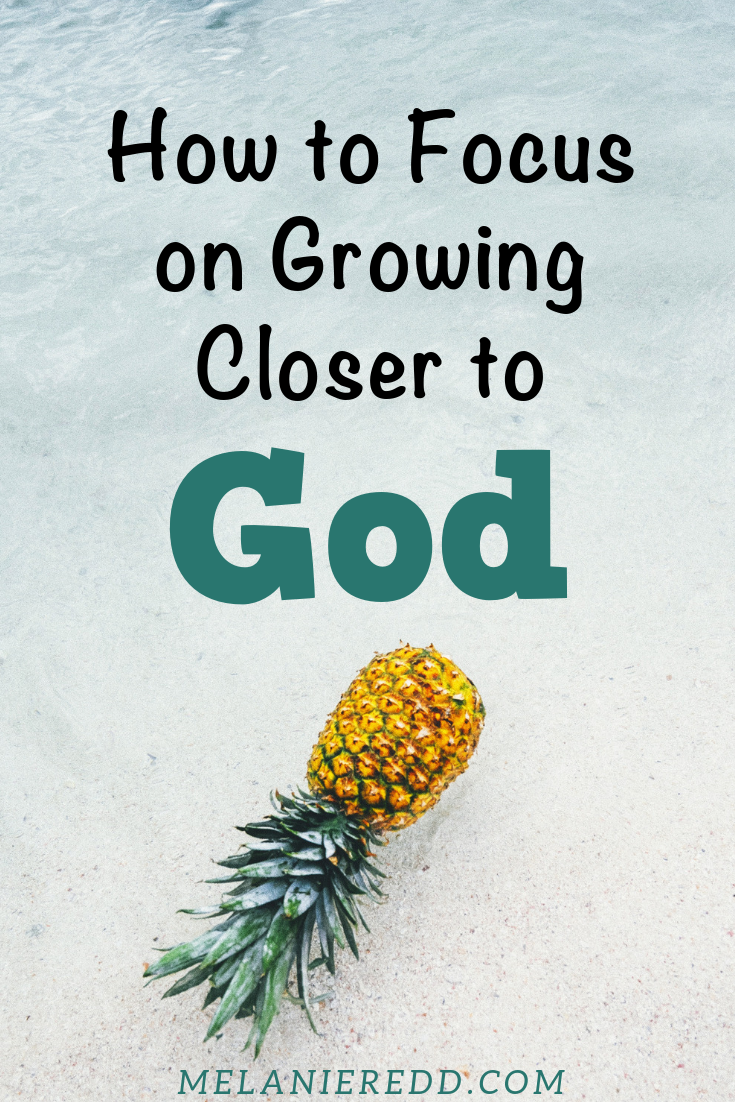 How to Focus on Growing Closer to God
Whereas, his suggestion sounded something like this…
"Why don't you write all of this information down and put it in a book?
Since so many women want to know how to grow closer to God, you should write about it."
So. I. Did.
In specific, the book was actually written, compiled, edited, and published by Crossbooks in 2010.
Today, we are celebrating 9 years of this practical book and workbook combo.
It's called, "Stepping Closer to the Savior," and it's been enjoyed, used, and experienced by thousands of people around the world.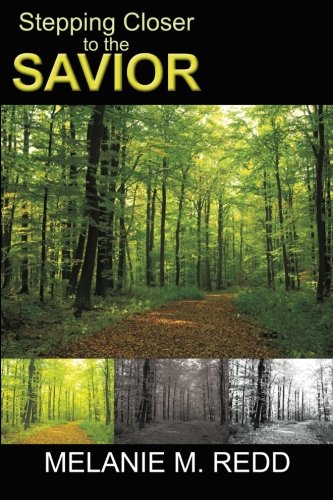 The essence of this book on growing closer to God is pretty simple…
Notably, the greatest challenge most of us have is connecting with our spirituality and deepening our relationship with God.
Truly, we feel the need to know the Lord, but then the waves and roar and crash of life pull us into pitching tides, and before we know it, the time we'd set aside is gone.
But deep beneath the surface, beneath the frenetic pace and pull, is a place of quiet peace…
In Stepping Closer to the Savior, you will be invited to take eight simple steps toward that place where heart, mind, and soul can meet with our Creator.
Using exercises and clearly-outlined instructions, you will learn how you can draw closer to Jesus, one step at a time, one day at a time.
Moreover, each chapter is seasoned with inspiration and personal experiences and is organized to address the "why" and "how" of timeless issues, such as:
Why step closer to Jesus?

Why read and study the Bible?

Also, how can I learn to pray?

Moreover, can I really hear God speak to me?
Whether you've been walking with the Lord for years or have just begun to get interested in Jesus, whether you're interested in deepening your own relationship with God or finding ways to share your faith with others, this carefully laid-out action plan encourages you to begin your walk today, here, and now.
In specific, the message of Stepping Closer to the Savior is simple: step towards Jesus, and He will step towards you.
Click here to go over to Amazon.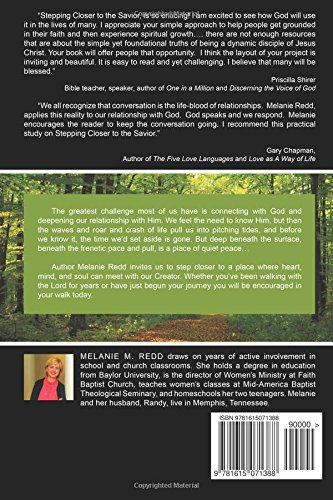 ---
Should you wish to know more about this spiritual growth guide, here is some feedback I've received from readers and friends:
From speaker & author Priscilla Shirer:
Truly, I am excited to see how God will use it in the lives of many. I appreciate your simple approach to help people get grounded in their faith and then experience spiritual growth… there are not enough resources that are about the simple yet profound truths of being a dynamic disciple of Jesus Christ.
In fact, your book will offer people that opportunity. I think the layout of your project is inviting and beautiful. It is easy to read yet challenging. I believe that many will be blessed."
---
From author & speaker Gary Chapman:
"Indeed, we all recognize that conversation is the lifeblood of relationships. By the same token, Melanie Redd applies this reality to our relationship with God. God speaks and we respond.
Uniquely, Melanie encourages the reader to keep the conversation going. I recommend this practical study of Stepping Closer to the Savior."
---
From reader Krista Brown:
"This book is one of the most challenging and inspirational studies I have ever participated in. Hearing Melanie's words of encouragement caused me to dig deeper and study the Bible more. Also, I was particularly challenged in the area of scripture memorization, which I have struggled with earlier in my Christian walk.
Whereas I was able to start memorizing again and this opened up a new area as I was able to use these verses in my daily life. Truly, I was excited to be in my quiet time daily as I learned to be quiet and listen for His direction.
In addition, this study will build you up and encourage you like none other. It is for any age and wherever you are in your relationship with the Lord, it is relevant. And, I highly recommend this book to everyone as it is clear, easy to understand, and a personal challenge!"

From reader & friend Melanie Hicks:
"Stepping Closer to the Savior is a wonderful, practical guide to growing our relationship with and maturing in the Lord. It is a great tool for a new Christian, a study to begin to understand why it's important to develop our relationship with Christ, to pray and to share our faith with others.
For those of us who have been in the faith, it's a great refresher course and a tool to use as we disciple others. Personally, I found myself doing this study with the women at church when I was going through a difficult trial. I found this study to be an encouragement to my heart and a reminder that Jesus draws closer to us when we draw closer to Him."
---
From reader & friend Eleanor Moscovitz:
"I highly recommend this very practical book for anyone! It is great for the new believer in Christ to give them step by step guidance in their young faith. Indeed, this would be a great book to use to assist in discipling a new believer in Christ.
However, I would also recommend it for those who have walked with Christ for years and maybe are stuck in a rut and need some fresh new ideas or fresh reminders in their walk.
Let's face it, our desire should be to daily "step closer" to our Savior and walk more intimately with Him! Above all, Melanie gives a variety of helpful ideas to assist you in this pursuit. A great read for anyone!"
---
I Have GREAT news for you!
And, to celebrate 9 years of encouraging others to grow closer to God, I'm giving away 9 autographed copies of the book today!
Woohoo!
In particular, to enter the drawing for your copy of the book, check out the entry form below:
*Moreover, the drawing starts today (June 6, 2019) and will run through Saturday Night, June 15th at 11:59 p.m. Winners will be announced next Sunday.
---
---
Were you blessed by what you read?
Then, would you share this article with a friend, co-worker, or family member?
Or, maybe you can send it to a friend or family member?
This blog occasionally uses affiliate links and may contain affiliate links. Additionally, Melanie Redd is a participant in the Amazon Services LLC Associates Program, an affiliate advertising program designed to provide a means for sites to earn advertising fees by advertising and linking to amazon.com. Also, for more on my disclosure policy, click HERE.
© Melanie Redd and Ministry of Hope, 2019. Unauthorized use and/or duplication of this material without express and written permission from this blog's author and/or owner are strictly prohibited. Further, excerpts and links may be used, provided that full and clear credit is given to Melanie Redd and Ministry of Hope with appropriate and specific direction to the original content.
---