---
---
We are in the middle of a series on dating, marriage, and finding the right person. It's called "How Will I Know if He/She Really Loves Me?"
You can catch the whole series HERE
You can also take the quiz to see how compatible you are HERE.

---
---
After dating a few guys and realizing they had no sense of humor, I realized it was important for me to find someone who loved to laugh and thought I was funny.
Jim did that, plus he was the funniest person I'd ever met (still is).
Off the top of my head, that's the biggest thing that's made our marriage work, and it's often been the glue that kept us together all these years!!
(Story above shared by my friend Ruthie Gray at ruthiegray.com)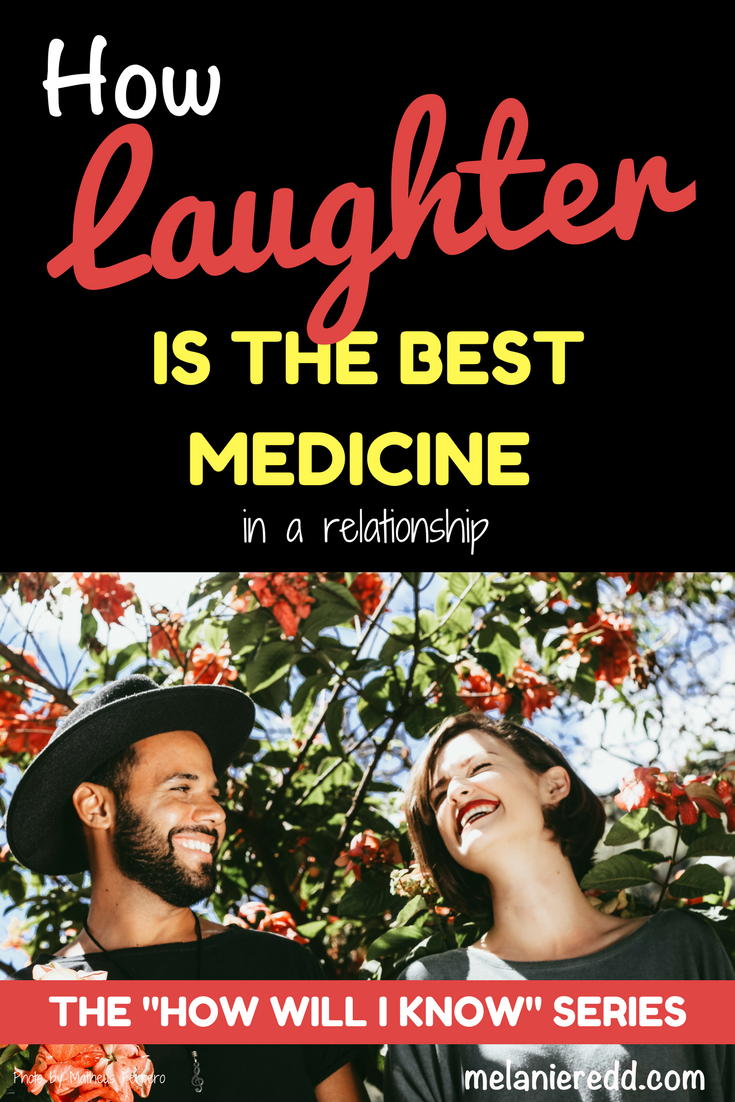 How laughter is the best medicine in a relationship
One of the things that I most appreciate about my husband is his sense of humor. He makes me laugh and smile and giggle – especially when I am taking myself too seriously.
He also thinks I'm hilarious and laughs at all of my jokes.
Laughter adds so much to a relationship and to a marriage.
It's like the frosting on the cupcake, the icing on the cake, and the whipped cream in a great cup of coffee.
Without laughter in a relationship, things can be too intense and too serious. We all need moments when we can laugh, smile, have fun, and enjoy life.
---
And, we all need these in our dating and marriage relationships.
~ Laughter.
~ A sense of humor.
~ Fun.
~ Smiling.
~ Enjoying the same joke.
~ "Getting" each other's sense of humor.
---
These things make such a difference.
And, yet we often forget how much they matter in our relationships.
According to Marriage and Family Counselor Corey at simplemarriage.com:
Laughter is contagious.
It's also beneficial to life and marriage.
Some Benefits of Laughter:
Reduction of stress and tension

Stimulation of the immune system

An increase of natural painkillers in the blood

A decrease in systemic inflammation

Reduction of blood pressure

Lifts your spirits

Brings couples closer together

Can help keep a relationship fresh.
---
As you go through life and marriage…  laughing is the best way to go!
One of my close friends shares it this way,
"My guy is kind of a dork, and I am too.
That's what makes it work for us… we get each other and each other's sense of humor.
And, this makes our relationship more fun."
---
The Bible talks about the importance of laughter and joy as well.
 A joyful heart is good medicine, but a crushed spirit dries up the bones.
Proverbs 17:22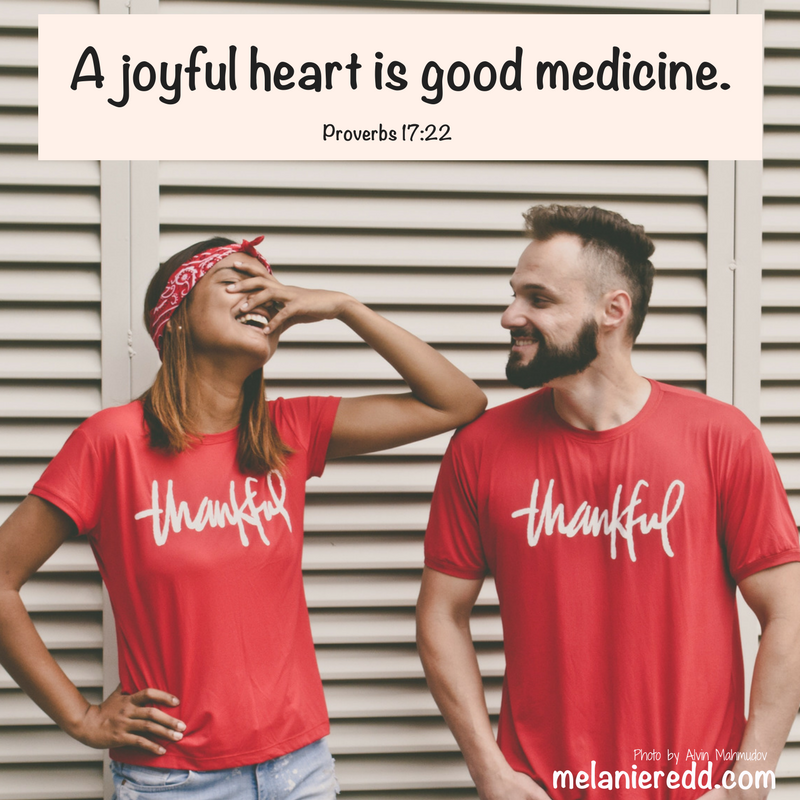 A time to weep, and a time to laugh; a time to mourn, and a time to dance.
Ecclesiastes 3:4
---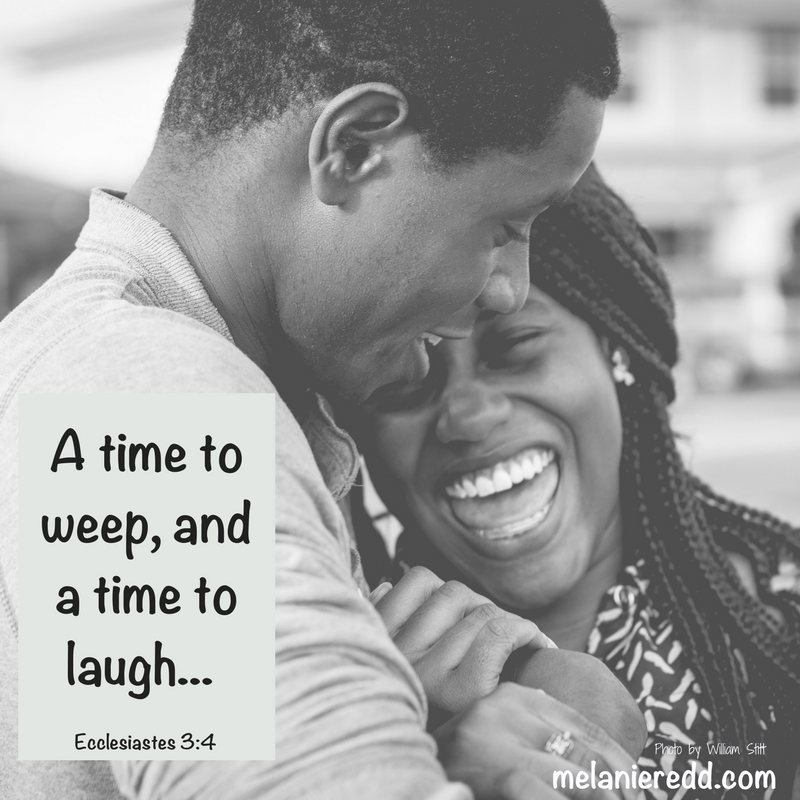 So Can I ASK You Some Honest Questions about Your Relationship:
Do you laugh together?

Do you have fun when you are together?

Does your relationship make you smile and fill your heart with joy?

Or, is your person too serious for you?

Is there too much drama and not enough fun?

Will you spend your life with this person laughing or will it be too heavy all the time?
---
If you are not laughing (or not laughing as much as you used to), try a few of these ideas:
Watch an old movie or TV show that you both used to love. Enjoy laughing together.

Play a crazy board game with friends.

Look around you for things that are funny. There are funny people and situations everywhere.

Watch funny videos together on YouTube.

Quit taking yourselves and your lives so seriously.

Just start laughing. Laughter usually breeds more laughter.

Take selfies on your phone and funny videos.

Hang out with people who make you laugh.

Do something fun that you used to do as kids – play on a playground, roller skate, etc.

Learn to laugh at yourself!

Find out what makes each other laugh and do more of it

Try something new and fun that you've never tried before.
A glad heart makes a cheerful face, but by sorrow of heart, the spirit is crushed.
Proverbs 15:13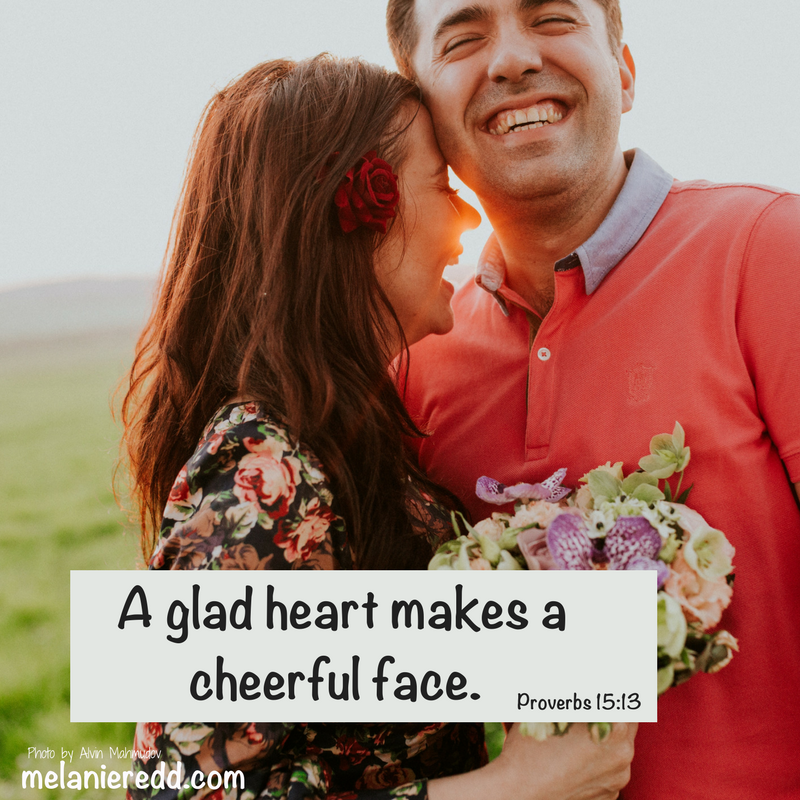 ---
What do you think?
Does laughter matter in your relationship or in your marriage?
How do you and your mate/person add joy, fun, and laughter to your lives?
I always enjoy hearing from you.
---
Books that May Help You Laugh More:


---
Articles on Laughter and Laughing More!
---
---
Encouraged by what you read?
Would you share this article with a friend, co-worker, or family member?
Maybe you can send it to a friend or family member?
This blog occasionally uses affiliate links and may contain affiliate links. Melanie Redd is a participant in the Amazon Services LLC Associates Program, an affiliate advertising program designed to provide a means for sites to earn advertising fees by advertising and linking to amazon.com. For more on my disclosure policy, click HERE.
© Melanie Redd and Ministry of Hope, 2018. Unauthorized use and/or duplication of this material without express and written permission from this blog's author and/or owner are strictly prohibited. Excerpts and links may be used, provided that full and clear credit is given to Melanie Redd and Ministry of Hope with appropriate and specific direction to the original content.
---