---
We're back again today with another wonderful post in the Summer Sizzle Series!
Teaming up with some of my very favorite blogging friends, we are offering a series that
we are calling, "Summer Sizzle." 
Each week, I'll be sharing the best articles from several amazing women that I personally know, pray for, do ministry with, and dearly love.
I believe you are going to be blessed!
Today, you get to meet one of my newer blogging friends–Carmen Brown. I've known this young woman online for quite awhile, and we finally got to meet in person in April of this year.
She's funny, she's practical, she's a busy mom, she's happily married, she's full of wisdom, and she dearly loves the Lord Jesus.
Can't wait for you to get to know this sweet sister…
---
---
If you were like me and went from working since you were old enough to just one day stopping to become a stay at home mom, you definitely thought of the first month as a vacation.
A well-needed vacation!
You were finally able to watch TV shows you always heard of but never got to see. You got to casually go through all the junk drawers in the house and sort through every little thing that you have pushed away from.
After getting all of the small stuff out of the way, the best part of the day comes; your kids come home from school. You start dinner with a cheerful heart, anxiously waiting for your husband that is so kind to not make you work anymore, come through the door.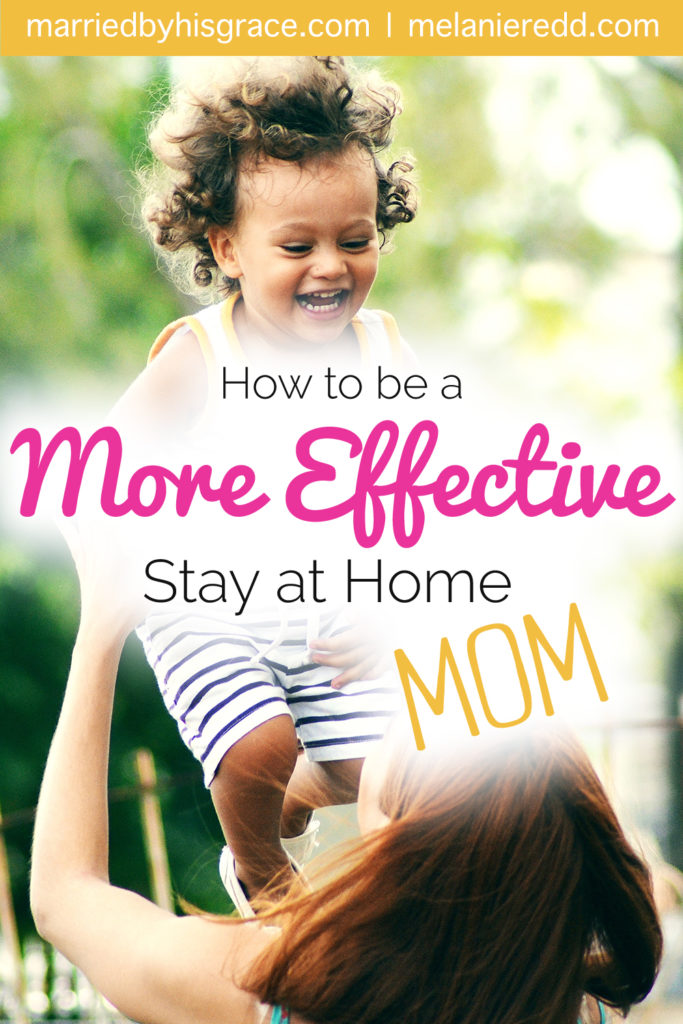 How to be a More Effective Stay at Home Mom (SAHM)
Now fast forward to the future of three to six months later.
Laugh with me as we now look around with the constant noise and mess; as we hope our husbands put in an extra 30 minutes at work so we can get some extra time to clean and think of what is for dinner.
As time went by after I stopped working I began to feel useless. By the end of the first month, I wanted to do more than organizing our junk drawer. I wanted to feel and see the reason why I became a stay at home mom so I began to think of things I could do.
A lot of things I first started to do was selfish. I was trying to fill a void of not doing anything and would just do something instead of doing the productive things that needed to be done. The truth is at that point, I just didn't know what it was.
By far I am not the greatest planner or organizer. I definitely wish I had the gift. I do in fact have the desire to be so with my desire motivating me, I get the job done.
As a SAHM there is a lot more to be done than we think.
Does not matter what ages your children are or how many you have. Don't get me wrong, the younger they are, the more time consuming each task can be, and the more children you have means the more tasks you will have. It will be important to become a pro at killing two birds with one stone.
Here are five simple tasks I try to do every day to be a more effective stay at home mom:
1) Plan Your Day
Give yourself tasks and goals that are specifically for the home, kids, and your husband.
For example: Write a grocery list of needed items. Take kids to park for 30 minutes. Make husband lunch for work.
2) Spend Time with the Lord
Giving the Lord time each day produces great victories for the day before you even start.
Make sure to give at least 15 minutes to Him early in the day. As you do this consistently your relationship will grow which means you will begin to yearn for more than 15 minutes with Him. Count it as a blessing!
Here are a few scriptures of what spending time with the Lord can do for you:
"So Let's not get tired of doing what is good. At just the right time we will reap a harvest of blessings if we don't give up."
(Galatians 6:9)
"Great is His faithfulness; His mercies begin afresh each morning."
(Lamentations 3:23)
"Take delight in the Lord, and He will give you your heart desires. Commit everything you do to the Lord. Trust Him and He will help you."
(Psalm 37:4-5)
"Don't worry about anything; instead pray about everything. Tell God what you need, and thank Him for all that He has done. Then you will experience God's peace, which exceeds anything we can understand. His peace will guard your hearts and minds as you live in Christ Jesus."
(Philippians 4:6-7)
After reading what God can do for you, wouldn't  you want to be with God before you start your day?
3) Clean Your Kitchen
A few months ago I read an article that gave some tips on what to do to make your home feel more organized.
The writer used some simple tasks to do in the home that allowed you to feel free from feeling unorganized. I gave myself a goal to do the tips for 7 days to see if it helped. Most of it did. I still use 3 out of the 7 tips that were given.
One of the 3 tips I still use and highly recommend is to clean your kitchen. If you made sure to clean the kitchen after dinner then clean in the morning after making kids breakfast, it should be a breeze. The writer wrote about how much better she would feel when she would walk into her kitchen to make her coffee with the sun beaming into a clean kitchen.
And let me tell you…..so true! It motivates me to have a great day.
4) Take a Break
Being a stay at home mom is challenging some days. One moment you see the sun and hear the birds chirping then all of a sudden a storm is coming through. You have no idea how long the loud thundering sounds will last.
I recommend 10 to 15 minutes minimum to sit alone without any objectives. Which means no planning the rest of the day in your head or trying to figure out what's for dinner. That is not a break. A break is you sitting in your favorite spot in the house and relaxing.
Encourage yourself. If you need to think about the kids or the house (out of habit) then think about the accomplishments of the day. Reflect on the day and laugh about how earlier that morning you found your four-year-old coloring on the wall and how shocked he looked when you caught him.
Laughing about those things to yourself relieves the tension in yourself. It frees you. It does not allow you to keep adding up all the messes you had to continuously clean up throughout the day. Which is definitely not something your husband wants to hear about when he gets home from a long day of work. Instead, laugh with him.
5) Spend Time with your Children
This is an important one. For many reasons. One reason why it's important to me is that I have personally grown a passion for this by seeing a dramatic difference in my children after spending individual time with my children.
When you spend time with your children you are building a relationship with them. This will have a huge impact on your relationship later.
Get creative on what you can do to spend undivided attention with your child(ren). For myself, my two oldest are in school for most of the day, so with the two youngest, I do music time.
My two-year-old loves symphony music and has a passion for music. My son is only 7 months old now, so a game of peek a boo with any praise music in the background is his favorite right now. When we get to have time with our oldest two children during the weekend, we like to go bowling, the park to play soccer or anything else that gives us activity time with each other.
Try these 5 steps.
Let me know how it goes for you.
Leave any other suggestions that may work for you as a busy Stay at Home Mom.
---
About the Author: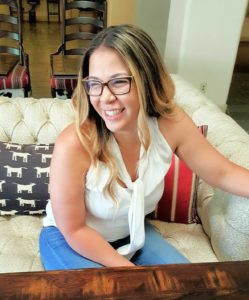 Carmen Brown is the creator of Married by His Grace blog. She actively writes to women who are desiring to build their home with the word of God. Her passions involve staying connected with her family, drinking an immense amount of coffee daily, and developing content that will help and encourage new Christian Bloggers. You can connect with Carmen on her blog, Instagram, and Pinterest.
---
---
Were you encouraged by what you read?
Would you share this article with a friend, co-worker, or family member?
Maybe you can send it to a friend or family member?
This blog occasionally uses affiliate links and may contain affiliate links. Melanie Redd is a participant in the Amazon Services LLC Associates Program, an affiliate advertising program designed to provide a means for sites to earn advertising fees by advertising and linking to amazon.com. For more on my disclosure policy, click HERE.
I occasionally link to these AMAZING SITES.
© Melanie Redd and Ministry of Hope, 2017. Unauthorized use and/or duplication of this material without express and written permission from this blog's author and/or owner are strictly prohibited. Excerpts and links may be used, provided that full and clear credit is given to Melanie Redd and Ministry of Hope with appropriate and specific direction to the original content.