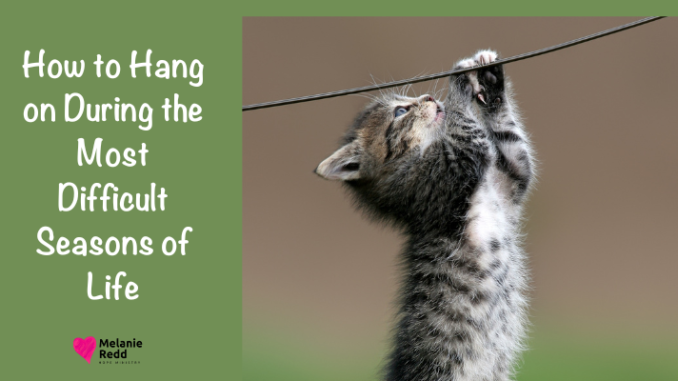 ---
'Tis so sweet to trust in Jesus…
'Tis so sweet to trust in Jesus,
Just to take Him at His Word;
Just to rest upon His promise,
And to know, "Thus saith the Lord!"
Jesus, Jesus, how I trust Him!
How I've proved Him o'er and o'er;
Jesus, Jesus, precious Jesus!
Oh, for grace to trust Him more!
I'm so glad I learned to trust Thee,
Precious Jesus, Savior, Friend;
And I know that Thou art with me,
Wilt be with me to the end."
---
---
As I sang this hymn, I asked myself these questions,
"Do you trust this Jesus, and take Him at His Word?"
"Has He come through for you?"
---
How to hang on during the most difficult seasons of life
These beautiful lyrics were penned by a missionary named Louisa M.R. Stead.
She came to the US and dedicated her life to serving the Lord at a very young age. Her husband died of drowning while trying to rescue a young boy in the river right in front of her eyes.
As a young widow left to provide for herself and her 4-year-old daughter, she struggled and faced utter poverty. She penned this beautiful hymn in 1882, "It's so sweet to trust in Jesus".
The Lord never left her side, even when she moved to Africa along with her daughter as a missionary.
---
Dear friend,
Do you trust this Jesus to carry you through in your darkest hours?
---
---
Do you believe that He can set you free from all bondage, and addictions, and heal your illnesses?
I strongly believe He can, if you put your trust in Him today.
Trusting God brings confidence and repels fear from our lives.
---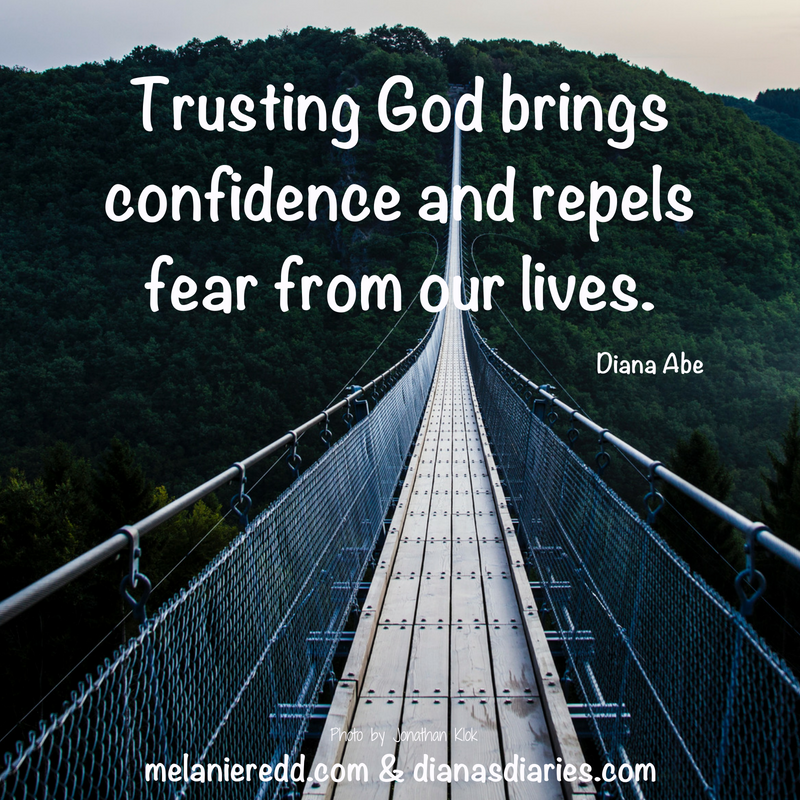 ---
Trust means resting upon God's promises as we wait for our prayers to be answered.
When we trust Jesus, we allow Him to have the final say in our lives, knowing full well that He will never abandon us.
Ecclesiastes 3 talks about the seasons we will experience in this world. It is so easy to trust Jesus when things are all bright and beautiful.
---
---
---
But can we trust God even in our darkest hour?
How can we hang on during the most difficult seasons of life?
We can do so by using Scripture – the truth of God's Word!
I pray these 21 verses will uplift, strengthen, and help you during the difficult season to withstand the battle of mistrust.
---
---
---
First… How to Hang On – During a Season of Emptiness or Barrenness.
For the sake of Christ, then, I am content with weaknesses, insults, hardships, persecutions, and calamities. For when I am weak, then I am strong.
2 Cor. 12:10
He maketh the barren woman to keep house, [and to be] a joyful mother of children.
Psalm 113:9
Is anything too hard for the LORD? At the time appointed I will return unto thee, according to the time of life.
Genesis 18:14
---
---
Second… During a Season of Mourning or Heartache.
He will wipe every tear from their eyes, There will be no more death or mourning or crying or pain, for the old order of things has passed away.
Revelations 21:4
You will keep in perfect peace those whose minds are steadfast because they trust in you.
Isaiah 26:3-4
The righteous will be remembered forever, He is not afraid of bad news; his heart is firm, trusting in the LORD.
---
---
Third… How to Hang On – During a Season of Fear.
When I am afraid, I put my trust in you.
Psalm 56:3
---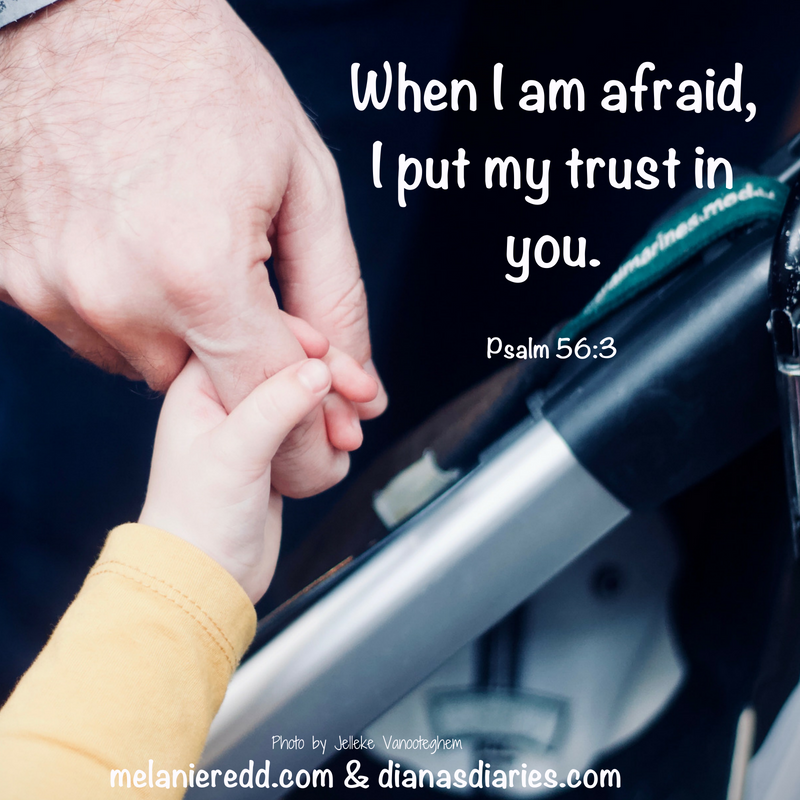 ---
Commit your works to the LORD And your plans will be established.
Proverbs 16:3
Peace I leave with you; My peace I give to you; not as the world gives do I give to you. Do not let your heart be troubled, nor let it be fearful.
John 14:27
---
---
---
Fourth… During a Season of Brokenness or Illness.
In the day of prosperity be happy, But in the day of adversity consider– God has made the one as well as the other So that man will not discover anything that will be after him.
Eccl. 7:14
Many are the plans in the mind of a man, but it is the purpose of the LORD that will stand.
Proverbs 19:21
Look at the birds of the air: they neither sow nor reap nor gather into barns, and yet your heavenly Father feeds them. Are you not of more value than they?
Matthew 6:26
---
---
Fifth…How to Hang On – During Seasons of Loneliness or Anxiety.
Cast all your anxiety on Him, for He cares for you.
1 Peter 5:7
Be anxious for nothing, but in everything by prayer and supplication with thanksgiving let your requests be made known to God.
Philippians 4:6
Now the God of hope fill you with all joy and peace in believing, that ye may abound in hope, through the power of the Holy Spirit.
Romans 15:13
---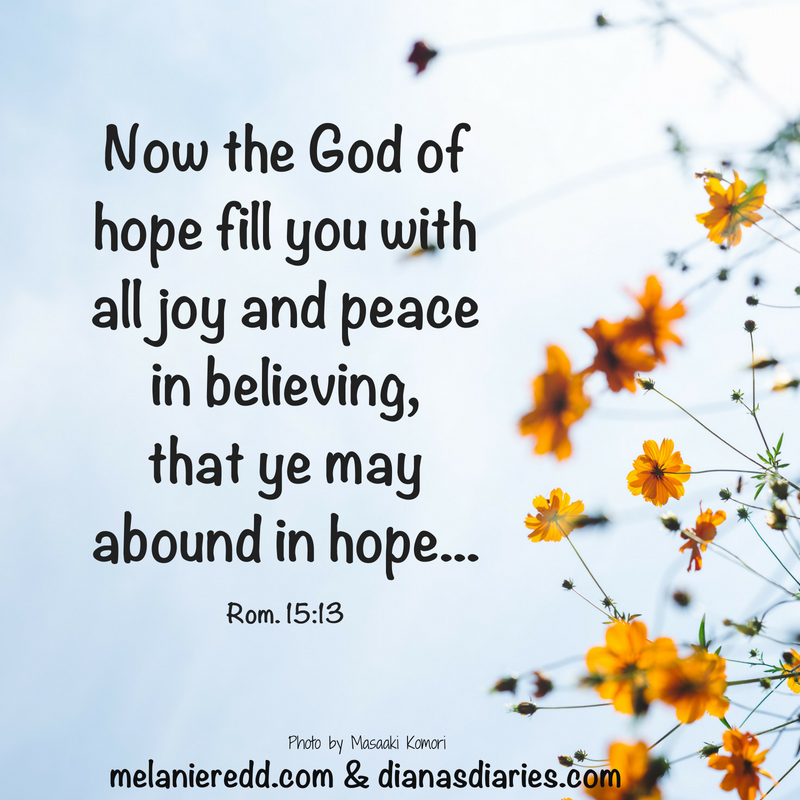 ---
---
---
Sixth… How to Hang On – During a Season of Temptation or Addiction.
No temptation has overtaken you but such as is common to man; and God is faithful, who will not allow you to be tempted beyond what you are able, but with the temptation will provide the way of escape also, so that you will be able to endure it.
1 Cor 10:13
For we do not have a high priest who cannot sympathize with our weaknesses, but One who has been tempted in all things as we are, yet without sin.
Hebrews 4:15
For since He Himself was tempted in that which He has suffered, He is able to come to the aid of those who are tempted.
Hebrews 2:18,NASB
---
---
Seventh… During a Season of Weariness or Stress (Marriage, raising children, work, ministry)
Take my yoke upon you, and learn from me, for I am gentle and
lowly in heart, and you will find rest for your souls
Matt 11:29
So let's not get tired of doing what is good. At just the right time we will reap a harvest of blessing if we don't give up.
Gal. 6:9
---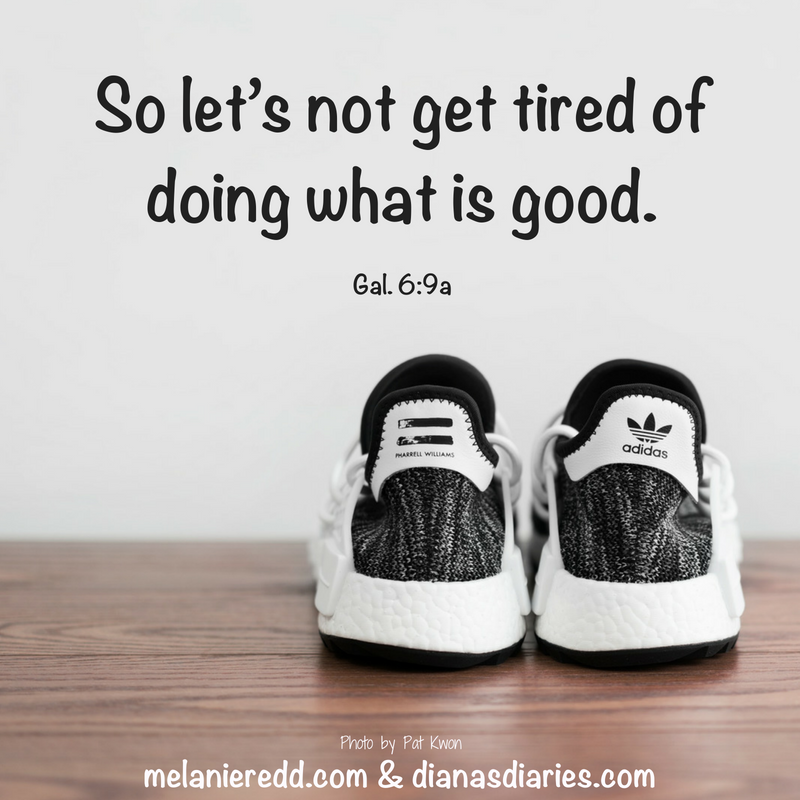 ---
Behold, I am coming quickly, and My reward is with Me, to render to every man according to what he has done.
Rev. 22:12, NASB
---
---
---
Reflection:
These seasons do not last long, for joy will certainly come in the morning.
Today the Lord Jesus is asking us this question, "Do you trust me in your season today?"
---
---
What about you?
– Which season are you in right now?
– Which of these verses spoke to you?
---
---
Could you use some more hope?
---
---
About the Author – Diana Abe
Diana is married to her loving husband and privileged to be called mama by her triplets. She proudly calls herself a stay-at-home missionary mom whose prayer is to raise godly arrows and be a Pen in the Hand of God.
Visit her over at Diana's Diaries, where she pens Biblical insights about growing spiritually deep and being fully armored against the invisible enemy.
Website: dianasdiaries.com
---
Were you encouraged by what you read?
Then, would you share this article with a friend, co-worker, or family member?
Or, maybe you can send it to a friend or family member?
This blog occasionally uses affiliate links and may contain affiliate links. Additionally, Melanie Redd is a participant in the Amazon Services LLC Associates Program. This is an affiliate advertising program designed to provide a means for sites to earn advertising fees. These are earned by advertising and linking to amazon.com. Also, for more on my disclosure policy, click HERE.
© Melanie Redd and Hope Ministry, 2022. Unauthorized use and/or duplication of this material without express and written permission from this blog's author and/or owner is strictly prohibited. Further, excerpts and links may be used, provided that full and clear credit is given to Melanie Redd and Hope Ministry, LLC. Please give appropriate and specific directions to the original content.
---