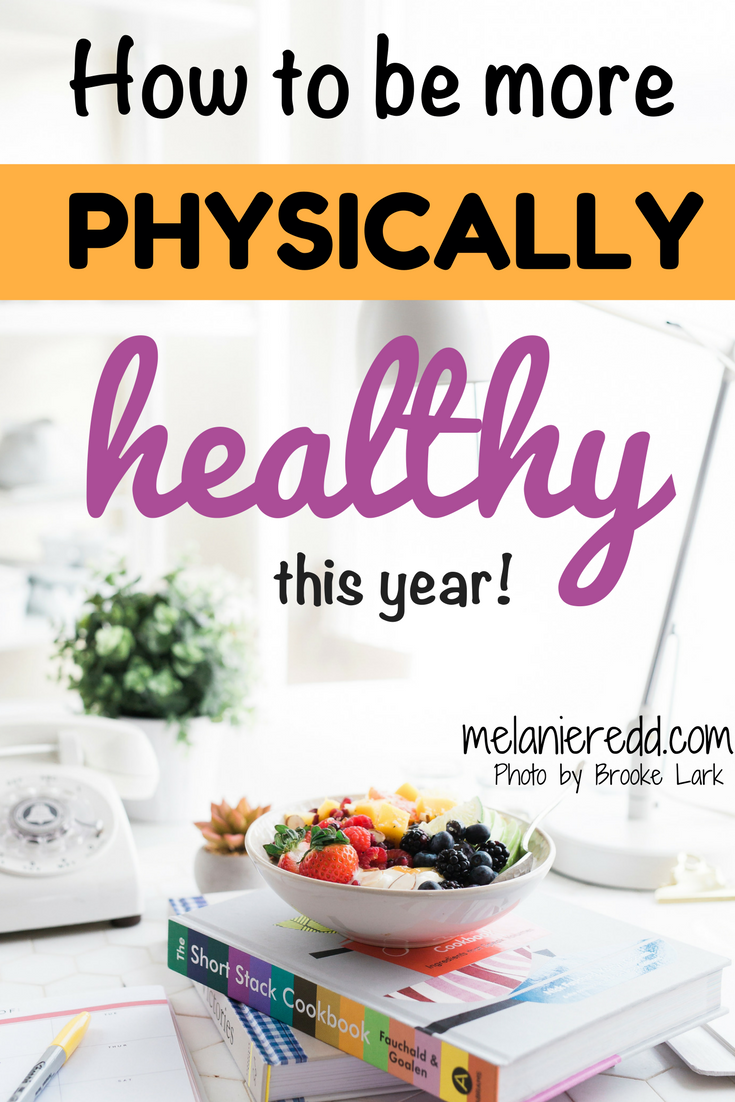 ---
If you are like me, you get so much information about losing weight, getting in shape, healthy eating, and diets.
My email inbox is full of info; my mailbox is as well. Commercials on television and radio constantly mention weight, age, looking good, diets, and exercise.
We are inundated with stuff about better health.
But, so often, nothing changes in our physical lives because it all seems so daunting. To lose 20 pounds sounds fabulous, but what will we have to do to lose this weight?
Personally, I do better with healthy living by taking it in small chunks.
I make small changes in what I eat, drink, and do, and I feel better.
---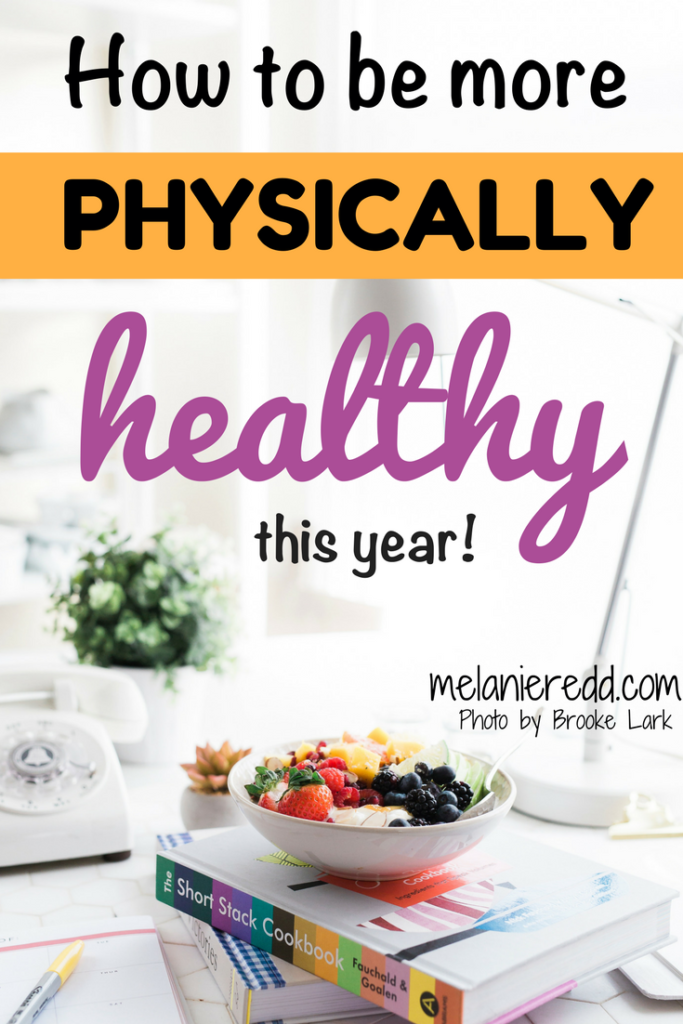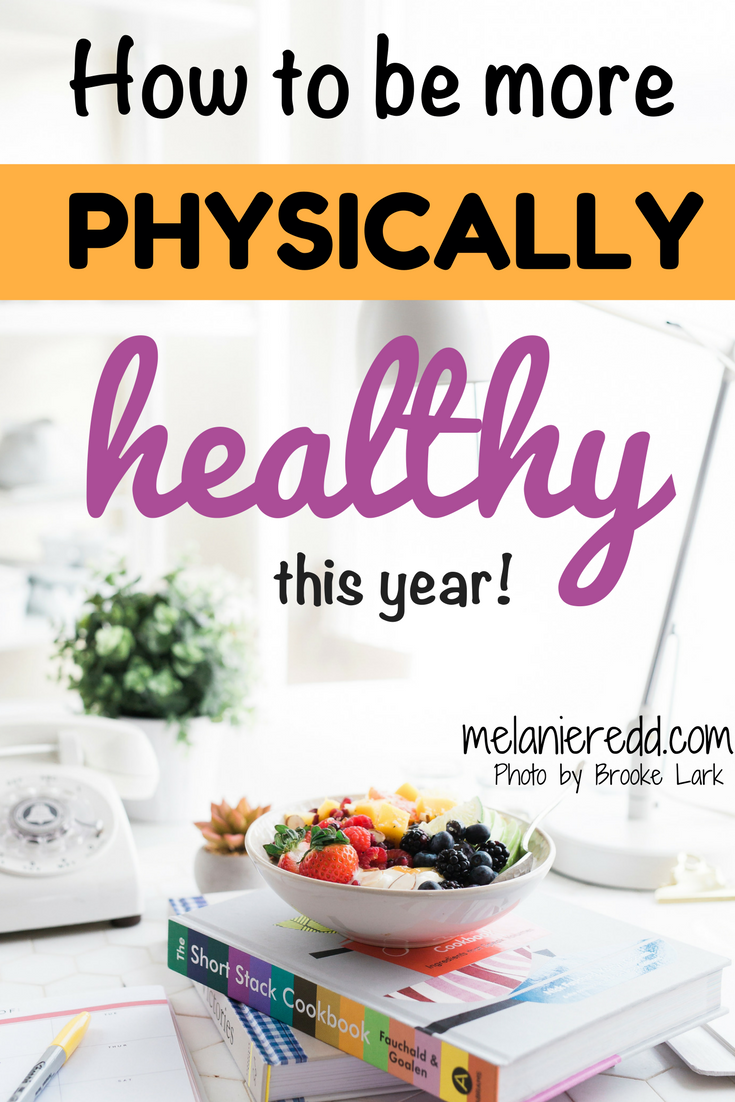 ---
Would you like some suggestions for how you can make small changes in your life that will promote better health and longevity?
Would you like to feel better and have more energy?
And, would you like to start moving in more positive directions?
Here are some small changes you can make to improve your health and have more energy.
---
1] Drink more water!
You don't have to start with a gallon a day. Instead, get a "to go" cup that you really like and keep it with you at all times. You'll be amazed at how much water you can drink if it's cold and handy!
A few reasons to drink more water:
Improves energy
Relieves fatigue
Promotes weight loss
Boosts your immune system
Want more? You might check out this article: Benefits of Drinking Water.
---
2] Give up the sodas, including diet drinks.
Try to give up all fizzy drinks this year. These have tons of calories in them and can cause you to gain weight and bloat.
Many diet drinks are now being associated with health issues. They are addictive, and not worth the problems they may create.
---
3] Move it every day.
Even if you walk around the house, to the mailbox, or around the neighborhood, move more! If you have an app on your phone, turn it on and keep up with your steps.
Call a friend to walk. Get to the gym and walk on a treadmill. Wander through the mall, the grocery, or a large chain store like IKEA.
---
4] Stand up more often.
Get an app that will remind you to stand or set a notice on your watch.
Stand up, stretch, move around, and get the creakiness out.
---
5] Try to go outside every day.
Even if you only go out on your porch, deck, or balcony, a few minutes outdoors will be good for your heart and your mind.
Take a few deep breaths and enjoy being in God's creation.
---
6] Try a new food that's good for you.
Even if it has a strange name, give it a go.
A few healthy food ideas for you to try:
Try a sea vegetable – Wakame, Nori, Dulse, Arame, Agar, or Seaweed Salad
Or, try a gluten-free grain – Buckwheat, Amaranth, Quinoa, Brown, black, or white rice
Try a resistant starch – Underripe bananas, Plantains, Beans and Lentils, Avocados, Nuts, and Seeds
---
7] Eat one piece of fresh fruit a day.
This may not sound like much, but many people never have any fresh fruit.
My husband (who isn't big on fruit) suggests a different piece of fruit each day of the week.
You might try:
Sunday – Blueberries
Monday – An apple
Tuesday – A Plum
Wednesday – Grapefruit/Orange
Thursday – Blackberries
Friday – Cherries
Saturday – A Peach
---
8] Sign up for a group exercise class.
It's much more fun with other people around. There is motivation in not trying to work out alone and at home.
So, find a class at the church, community center, or work, and have some fun.
Where I work out, there is a group of senior women that meet three times a week for water aerobics. They laugh, talk, and seem to be having a wonderful time in the water.
Why not mix social and exercise!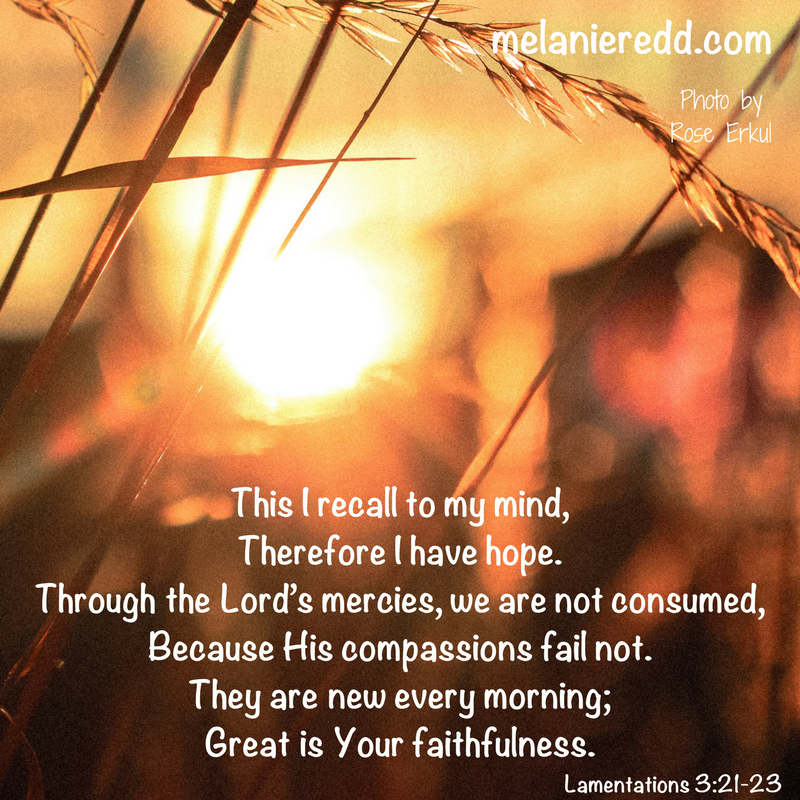 ---
9] Keep trying even if you miss a day!
So many people quit if they mess up or miss a day or two.
Keep going. You win with your health by continuing to move forward!
Here's a verse that gives me hope to keep on keeping on:
"This I recall to my mind,
Therefore I have hope.
Through the Lord's mercies, we are not consumed,
Because His compassions fail not.
They are new every morning;
Great is Your faithfulness."
Lamentations 3:21-23
---
10] Take more walks.
Wherever you are, take more walks.
Put on some tennis shoes, and move it!
Walking is one of the best exercises for all of us! It's low impact, and it's good for your heart.
---
11] Try to eat at least one vegetable a day.
For some of you, this is easy. But for many people, this is a challenge.
If you don't love vegetables, try eating more salads and things like cucumber, celery, and peppers. Or, fix a salad with your meals.
You might also try to add more squashes, beans, lentils, and sweet potatoes to your diet.
---
12] Begin to take vitamins every day.
Start with a multivitamin. Then, add things like Vitamin C, Calcium, Fish Oil supplements, and others.
You might ask your doctor what he or she would most recommend for you and your lifestyle.
Suzanne Sommers was recently interviewed and asked to comment on her fabulous health at age 71. Here is one thing she shared that I found interesting, "[I take] maybe 60 vitamins/supplements a day."
---
13] Get a yearly physical scheduled with your doctor.
It's good to check-in and make sure everything is working well in your health.
Why not schedule an appointment with your doctor your Dentist in Temple Terrace today?
---
14] Talk to God about your health.
Make it a matter of prayer. Our bodies are the temple of the Holy Spirit. He lives within us if we are His children. So, we need to take care of our bodies.
Physical health is a wonderful thing to pray about. God cares about you and about your health. Talk to Him about your struggles, your goals, and your challenges.
"Don't you realize that your body is the temple of the Holy Spirit, who lives in you and was given to you by God? You do not belong to yourself."
1 Corinthians 16:9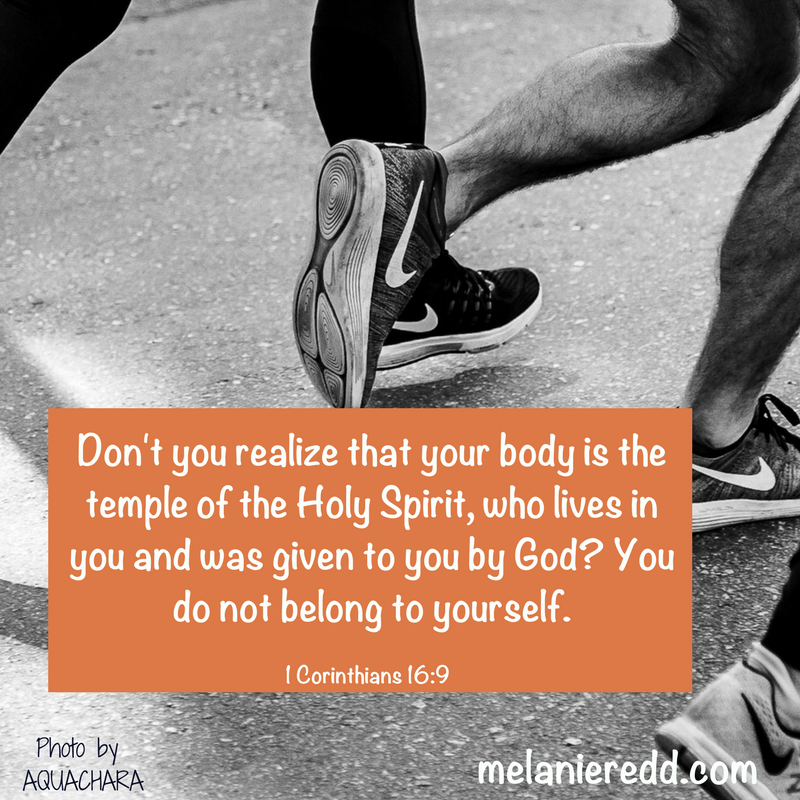 ---
Doing these small things may not cause you to lose 20 pounds this year.
However, I do believe that making these small changes will enable you to move better, feel better, and live a more healthy life.
In fact, these are all changes that I've made over the past year in my life.
I do feel better, and I do have more energy – making one small positive change at a time.
---
What about you?
So, what do you do to feel better physically?
What other suggestions do you have?
---
Tammy is a Certified Holistic Health Counselor and Nutrition Coach certified by the Institute for Integrative Nutrition and holds a Bachelors of Science in Food Science from Florida State University. She coaches private and small group nutrition and wellness sessions, as well as workshops for nonprofits.
She has recently expanded her platform to include an online virtual FaceTime, Skype, Chat option which provides a more private, confidential, convenient and affordable way for women to receive encouragement, personal development support, and health/nutrition coaching.
To learn more about Tammy and get more information, click HERE.
---
Encouraged by what you read?
Would you share this article with a friend, co-worker, or family member?
Maybe you can send it to a friend or family member?
This blog occasionally uses affiliate links and may contain affiliate links. Melanie Redd is a participant in the Amazon Services LLC Associates Program, an affiliate advertising program designed to provide a means for sites to earn advertising fees by advertising and linking to amazon.com. For more on my disclosure policy, click HERE.
© Melanie Redd and Ministry of Hope, 2018. Unauthorized use and/or duplication of this material without express and written permission from this blog's author and/or owner are strictly prohibited. Excerpts and links may be used, provided that full and clear credit is given to Melanie Redd and Ministry of Hope with appropriate and specific direction to the original content.
---