---
How will I know if he really loves me?
The words to an old, familiar song come to mind as we launch into the topic of dating, marriage, and finding the right person.
Maybe you remember this song made famous by Whitney Houston…
"How Will I Know if He Really Loves Me?"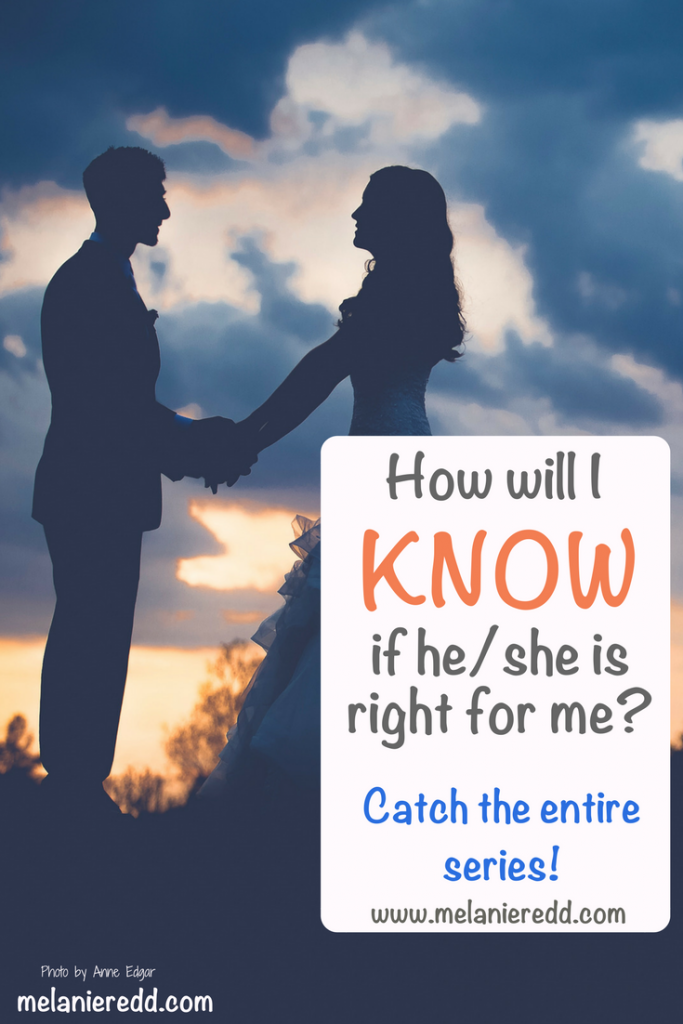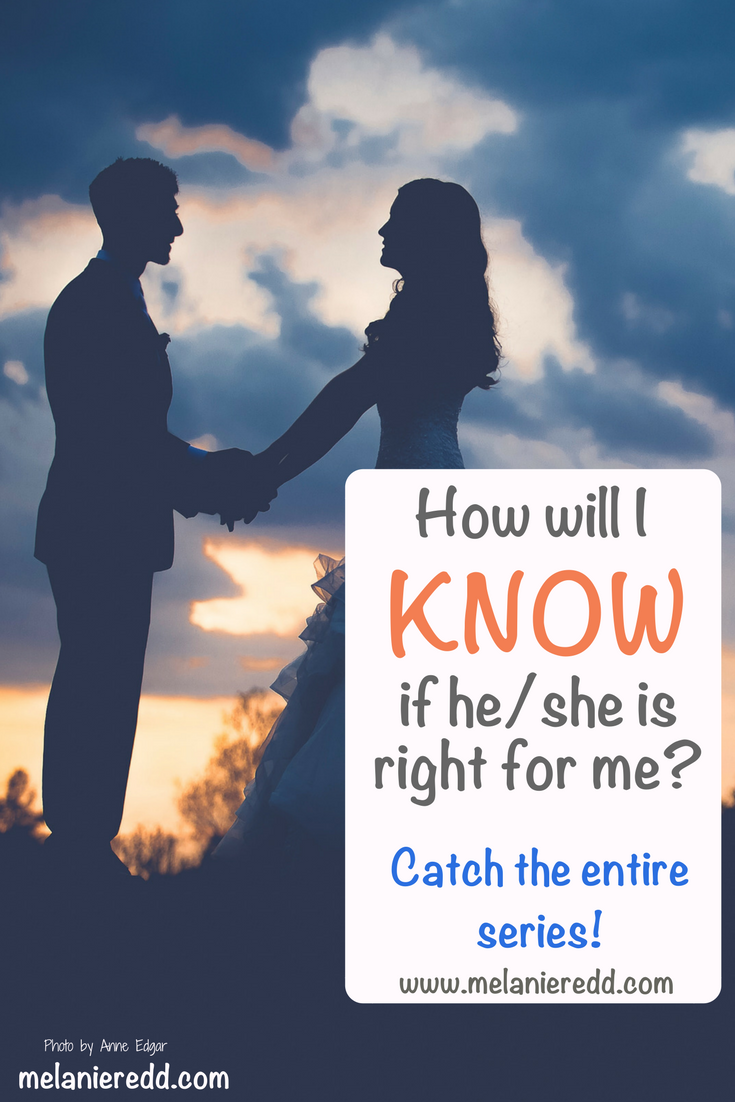 So, how do you know if you have met the "right" person?
* How's a girl to know if she has found the man she's to marry?
* Or, how's a guy to know that he has met his future wife?
These are age-old questions that young adults all ask when they start dating, connecting, and looking ahead to the future.
Having some young adults in my home and in my immediate sphere of influence, I thought it might be a fun topic to cover as we move into the spring and the wedding season.
I also have talked to many of you (who aren't quite so young) who are also considering dating again or marrying again.
You may be asking these same questions…
~ How will I know if he/she is right for me? 
~Truly, how do I know that they are "the one" for me?
So often, people answer these questions with an answer that I understand but really don't like – "You'll just know."
This is true.
You will KNOW – deep within your heart.
However, I think there is so much more to this answer.
For that reason, I want us to consider some ways that we can KNOW that a person is good for us or not so good for us.
Over the next 6 weeks, we will consider several additional ways that you can truly know that a person is good for you to date, get involved with, or marry.
I've talked to many happily married couples, read many wonderful books on this topic. Also, I'm enjoying my 27th year with my husband.
I'll be sharing the wisdom of many folks that I respect, the wisdom of some great resources, and some of the things I've learned in my own marriage relationship.
Week One – Do you have PEACE with this person and your relationship?
Read the article HERE.
---
---
Week Two – Are you LAUGHING, having fun, and enjoying your relationship?
Read the article HERE.
---
---
Week Three – Does your other person make you feel special, valuable, and loved? Are they KIND to you?
Read the article HERE.
---
---
Week Four – What is your relationship about? There must be something for it to be about!
Read the article HERE.
---
---
Week Five – What do your backgrounds have to do with the success of your relationship? Find out!
Read the article HERE.
---
---
Week Six – The Most Amazing Couples Have This ONE THING in Common. What is it?
Read the article HERE.
---
---
Encouraged by what you read?
Would you share this article with a friend, co-worker, or family member?
Maybe you can send it to a friend or family member?
This blog occasionally uses affiliate links and may contain affiliate links. Melanie Redd is a participant in the Amazon Services LLC Associates Program, an affiliate advertising program designed to provide a means for sites to earn advertising fees by advertising and linking to amazon.com. For more on my disclosure policy, click HERE.
© Melanie Redd and Ministry of Hope, 2018. Unauthorized use and/or duplication of this material without express and written permission from this blog's author and/or owner are strictly prohibited. Excerpts and links may be used, provided that full and clear credit is given to Melanie Redd and Ministry of Hope with appropriate and specific direction to the original content.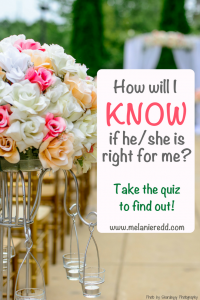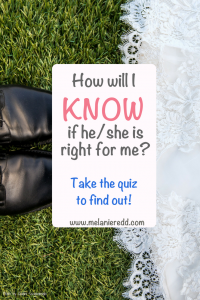 ---
---