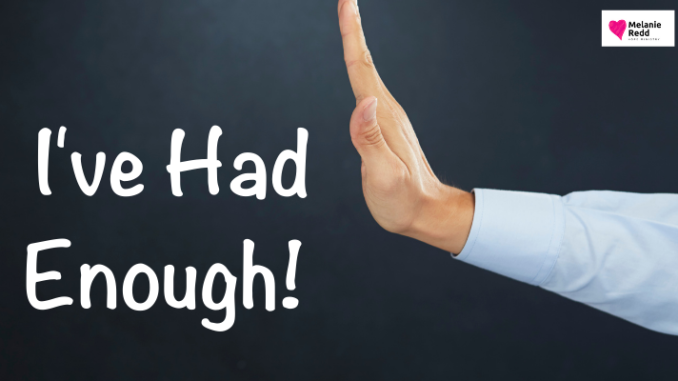 ---
It was the cutest thing.
She would arrive usually arrive at the door about 3:30 in the afternoon with her arms full of dolls and toys.
Her name was Mackenzie, and she was my daughter's best friend in the first and second grades. Mackenzie was a smart, beautiful, feisty little girl who only stood about three feet tall.
Regularly, she and my Emily would spend hours playing together with dolls, miniature furniture, and little play animals.
Together they would build elaborate villages, houses, families, and farms.
Imaginations would soar and having fun pretending would soar to a whole new level. I have such fun memories of those two playing happily with each other.
However, invariably, there would be trouble in the house.
One, or both, of the girls, would get aggravated with the other, and an argument would ensue.
Typically, Mackenzie would pack up her things and head for the door.
On more than one occasion, I heard her say in her most indignant tone, "I'm taking my toys and going home."
---
---
---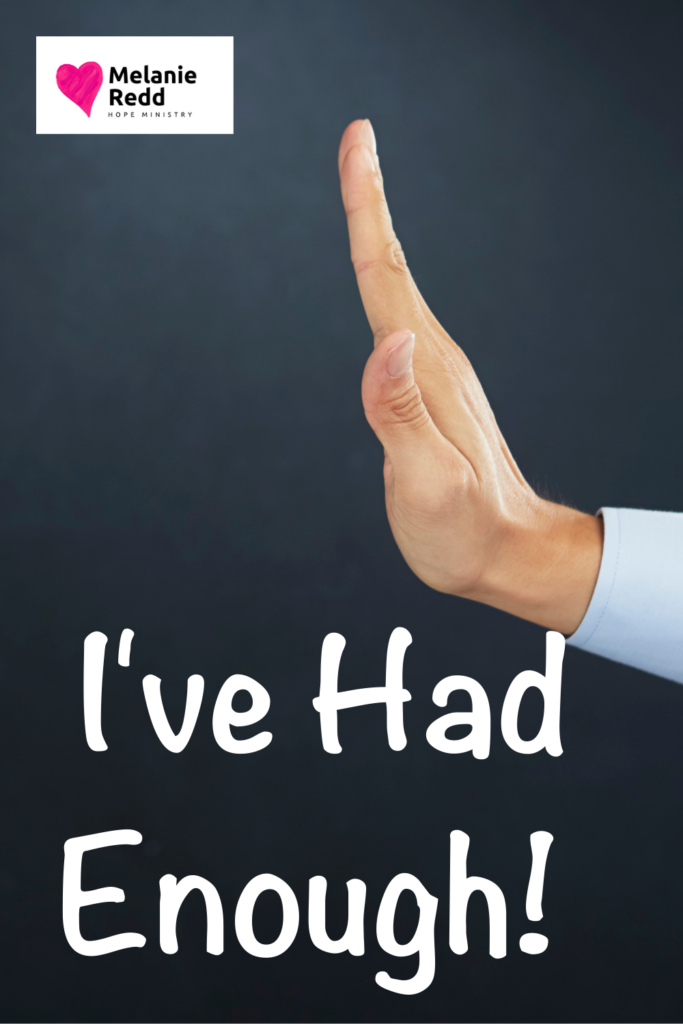 ---
I've Had Enough!
---
---
Do you ever want to "take your toys and go home?"
Or, quitting?
All of us feel like quitting at times!
Indeed, people want to quit their jobs, workout or diet plans, marriages, churches, friendships, or even their ministries.
People get weary and want to quit.
Add in all of the hysteria and craziness of Covid, vaccines, working from home, masks, and all of the other stuff, and we REALLY feel overwhelmed!
In fact, I talk to so many weary people, stressed out, and overwhelmed right now.
They have had enough!
---
Maybe you are one of these as well?
So, what do you and I do when we have had enough?
Where do we turn?
---
---
What Do You Do When You Feel Like – "I've Had Enough?"
When I need to know what to do next, I go to the Bible.
Let's look at a man in the Old Testament who felt exactly this way.
Truly, he had had enough!
---
---
We find his story in 1 Kings 19:3-4
"Elijah was afraid and fled for his life.
He went to Beersheba, a town in Judah, and he left his servant there. 
Then he went on alone into the wilderness, traveling all day.
He sat down under a solitary broom tree and prayed that he might die.
'I have had enough, Lord,' he said.
'Take my life, for I am no better than my ancestors who have already died.'"
---
---
What the Bible Shows Us
In the verses above, Elijah had reached this point in his life.
Enough was enough!
In the middle of the wilderness, he had an amazing moment alone with God under a solitary broom tree.
There are a few lessons we can learn from his experience.
---
---

---
Lesson One – Everyone gets scared and runs away at times (or wants to run away).
Elijah had just been threatened by  the wicked Queen Jezebel, and we are told, "Elijah was afraid and ran for his life."
Do you ever feel afraid?
Threatened?
You are not alone!
All of us get scared and desire to retreat at times.
None of us is completely immune from fear!
---
---
---

---
Lesson Two – All of us get tired and want to quit sometimes!
Elijah felt this way in 1 Kings 19:4.
He's had enough!
He was at the end of his rope, and he wanted God to take his life.
The man was in great need of some rest.
As are we!
---
---

---
Lesson Three – without rest, we will burn out.
If we don't take breaks along the road of life, we will break down.
Just as our vehicles cannot go forever without fuel, water, and fresh oil; we cannot go forever with refreshment, refueling, renewal, and restoration.
Elijah needed both.
---
---
In 1 Kings 19:5-6, we read:
 Then he lay down and slept under the broom tree.
But as he was sleeping, an angel touched him and told him, "Get up and eat!"

 
He looked around and there beside his head was some bread baked on hot stones and a jar of water!
So he ate and drank and lay down again.
---
---
Often, in our lives, God does the same thing.
When we are weary and feeling blue, He will send a sweet note in the mail, an encouraging text, a hug from a friend, or even a good night's sleep.
Lately, God has used worship music to restore my soul.
Whether I've been in my car or at my computer, God has used the words and melodies of several powerful praise songs to cheer and revive my spirit.
As the music plays, it seems to pour fresh oil and fresh hope over my whole being.
The words of Psalm 23:5, "

You honor me by anointing my head with oil.

My cup overflows with blessings."
---
---
---

---
Lesson Four – God knows what is coming next and will use the times of rest to get us ready.
God knew what was about to take place in Elijah's life; He knew Elijah's future and all of the events that were about to unfold.
Time resting under the broom tree was needed and necessary to prepare Elijah for what was ahead.
---
---
In 1 Kings 19:7, we read:
Then the angel of the

Lord

 came again and touched him and said,
"Get up and eat some more, or the journey ahead will be too much for you."
---
If God encourages us to take a seat and rest up, then He knows we are going to need it for all that is ahead in our lives.
And, if He knows what is coming next, then you and I can trust Him to get us prepared for it.
It's not up to you or me to prepare ourselves for the unknown future; that is Almighty God's job!
I love the words from Corrie ten Boom – "Never be afraid to trust an unknown future to a known God!"
---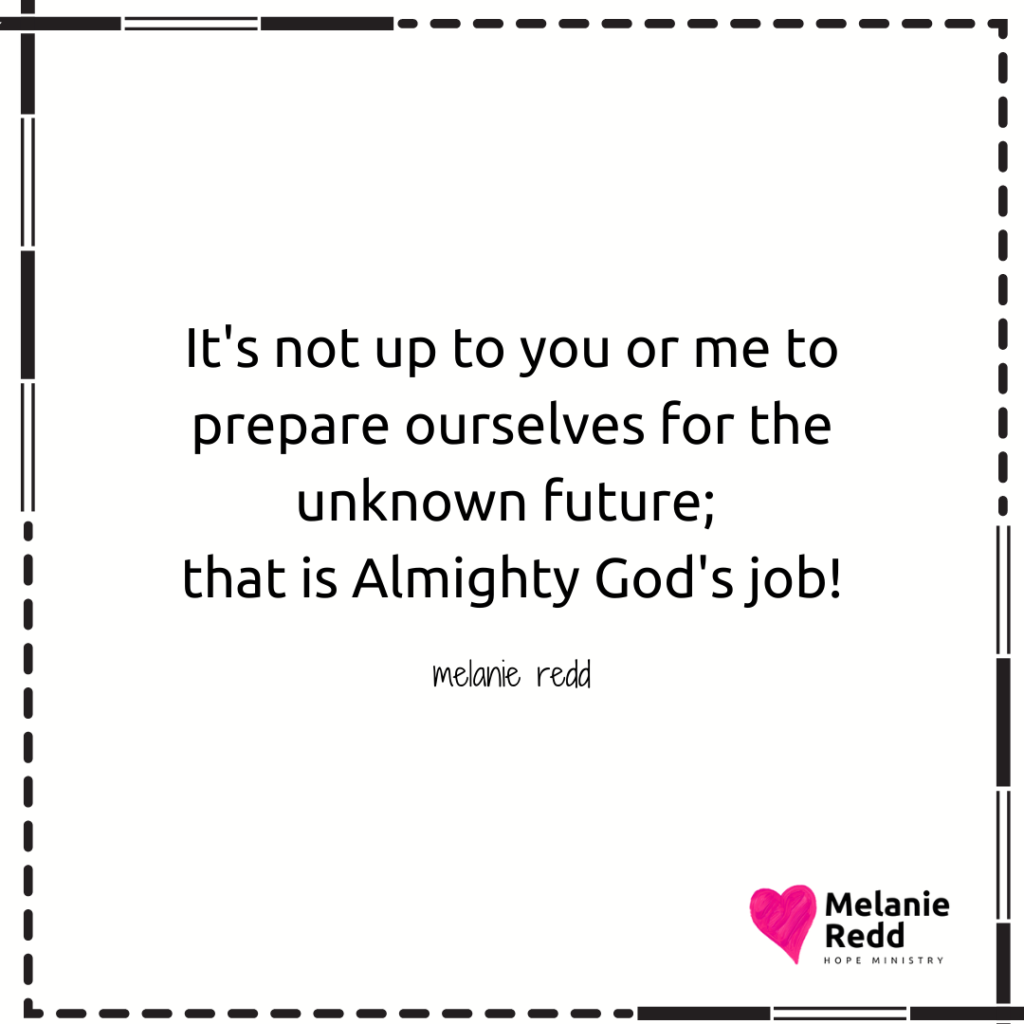 ---
---
---
Last Lesson – When it's time for us to get up and move again, God will get us back out there.
When Elijah's respite was over, God let him know.
He didn't have to wonder.
---
---
In 1 Kings 19:7-9, we read:
Then the angel of the 

Lord

 came again and touched him and said,
"Get up and eat some more, or the journey ahead will be too much for you."
So he got up and ate and drank, and the food gave him enough strength to travel forty days and forty nights to Mount Sinai, the mountain of God.

 
There he came to a cave, where he spent the night.
---
---
God got Elijah up, filled him up with good food, and sent him to the next destination.
When it was time to move, Elijah knew.
There was no doubt that rest time was over.
For you and me, it will be the same.
---
---

---
A Declaration to Make Out Loud Today:
I declare that I am not able to go non-stop without rest.
God has made me to come apart and be refreshed at times.
And, I will be more in tune with my need to rest so that I will not burn out.
---
---
A Prayer to Pray Today:
Father, would You help me to be aware of the moments in my life when I am pushing myself too hard?
Would you give me grace with myself so that I can take breaks, pause, and be refreshed?
I ask you to restore my soul, my body, and my mind. I need you.
---
---
An Action Step for Today:
In our society today, the pressures are real.
Do you feel them?
Why not take a few moments today to plan a rest day or a rest afternoon?
Where will you go?
What will you do? (take a long walk, take a nap, spend time journaling)
How do you think this quiet time of rest will restore your soul and benefit your life?
---
---
---
---
Were you blessed by what you read?
Then, would you share this article with a friend, co-worker, or family member?
Or, maybe you can send it to a friend or family member?
This blog occasionally uses affiliate links and may contain affiliate links. Additionally, Melanie Redd is a participant in the Amazon Services LLC Associates Program, an affiliate advertising program designed to provide a means for sites to earn advertising fees by advertising and linking to amazon.com. Also, for more on my disclosure policy, click HERE.
© Melanie Redd and Hope Ministry, 2021. Unauthorized use and/or duplication of this material without express and written permission from this blog's author and/or owner is strictly prohibited. Further, excerpts and links may be used, provided that full and clear credit is given to Melanie Redd and Hope Ministry, LLC, with appropriate and specific direction to the original content.
---