---
We are to the final day of our "Amazing Summer of Family Movies." What a wonderful series this has been!
A huge thank you to every author/blogger who shared a review this summer. We've had a great selection of movie reviews, and we so appreciate you and your suggestions.
In case you missed a review during the summer, here are the movie titles, reviewer, and links to each review.
You may want to mark this page and come back when you need this information.
Pete's Dragon review by Dawn Klinge
Chitty, Chitty, Bang, Bang review by Michele Morin
The Man from Snowy River review by Varina Denman
Toy Story review by Ruthie Gray
Secondhand Lions review by Katie Westenberg
Monster Trucks review by Jaime Wiebel
Wonder Woman review by Horace Williams
Lion review by Carmen Brown
Hidden Figures review by Betsy DeCruz
Our Vines Have Tender Grapes by Lisa Morris
How to Train Your Dragon review by Kim Jones
Beauty and the Beast review by Shannon Geurin
Secret Life of Pets review by Deb Wolf
---
Today's Movie Title: Inside Out
When Melanie asked me to be apart of the Amazing Summer Movies for Families to Enjoy series I knew exactly what movie I wanted to share with you.
Inside Out has taken the place of the most loved movie in our home. With a 7, 5 and 4-year-old this movie has become a favorite for the last 2 years. We were pleasantly surprised at just how great this movie is.
Also, we went into with some preconceived notions that it would be about some bad emotions controlling this young girl which would teach our kids some bad lessons. We almost didn't give it a shot. We are so glad we did, here's why!
---

---
Have you seen the children's movie "Inside Out"?
Starring:
Amy Poehler (Joy), Phyllis Smith (Sadness), Lewis Black (Anger), Bill Hader (Fear), Mindy Kaling (Disgust)
Movie Genre:
Adventure, Comedy, Drama
Plot:
Inside Out is all about the inside workings of a young girl's, Riley, mind. As her parents move her from Minnesota to San Fransico we watch her 5 different emotions lead her through life. The movie begins with Riley as a baby and we watch as each of her emotions are developed inside her mind, at Headquarters.
Riley's dominant personality is Joy, who is the ringleader inside headquarters. The plot is ingeniously put together as it deep enough for parents to really enjoy and funny enough for kids to love. Riley has 5 core memories, each one connected to a floating island inside of Riley's mind making up her personality. After each day, all of the day's memories are sent to long-term storage through a tube. Joy takes it upon her to make sure that Riley is always upbeat and positive, making nearly all of her memories happy.
After the big move, we see Riley struggling to be happy. We see Joy and Sadness fight inside of Headquarters for control. Sadness wants to touch the memory marbles, which makes them turn blue while Riley experiences sadness, but Joy won't allow for blue memories so they begin to struggle over the marbles. Before they know it they are swept up the tubing that carries the memories to long-term storage, far away from Headquarters. Left at Headquarters we see Anger, Disgust and Fear try to navigate Riley's life making her parents wonder what has happened to their happy girl. As Joy and Sadness try to make their way back to Headquarters, they encounter long-term memory, abstract thinking, the train of thought, imagination land and so much more!
Anastasia's Review:
Inside Out is a great family film that will leave both parents and children laughing with delight! It's fun for all ages! The plot is pure genius. It is one of those films that your kids can watch throughout their childhood and appreciate something new each time as they learn more about the workings of the inner mind.
The characters are so fun, Anger and Disgust will make you laugh out loud. We especially love this Inside Out because it has some spiritual lessons within. It's a great way to teach your kids that they should always be aiming to be full of joy and happiness but that it's okay to experience other emotions when life is hard. When Riley's life goes off the rails, with Anger and Disgust at the helm, it's a great reminder for us and our children not to allow those feelings to control us. We were pleasantly surprised at the application from this film. We love to watch it again and again for family movie night because we rarely grow tired of it.
Rating:
Inside Out is a 5-star movie. Hands down it is one of the best kids films out there today. You won't need to fear bad music, bad language, guy/girl relationships. It's a clean, lighthearted movie that the whole family will love.
---
About the Reviewer: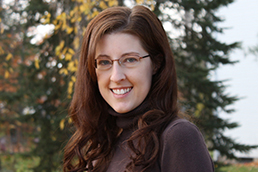 Anastasia is the wife of her High School sweetheart and mama to three little ones. In between the craziness of laundry, meals, and homeschooling she enjoys reading, writing, sewing, crafting and anything pink!
She has the desire to inspire women to pursue holiness in their everyday life and you can find her doing just that over at Anawins.com! You can also find her over on Instagram, Facebook, Twitter, and Pinterest!
---
Were you encouraged by what you read?
If so, would you share this article with a friend, co-worker, or family member?
Maybe you can send it to a friend or family member?
This blog occasionally uses affiliate links and may contain affiliate links. Melanie Redd is a participant in the Amazon Services LLC Associates Program, an affiliate advertising program designed to provide a means for sites to earn advertising fees by advertising and linking to amazon.com. For more on my disclosure policy, click HERE.
I occasionally link to these AMAZING SITES.
© Melanie Redd and Ministry of Hope, 2017. Unauthorized use and/or duplication of this material without express and written permission from this blog's author and/or owner are strictly prohibited. Excerpts and links may be used, provided that full and clear credit is given to Melanie Redd and Ministry of Hope with appropriate and specific direction to the original content.