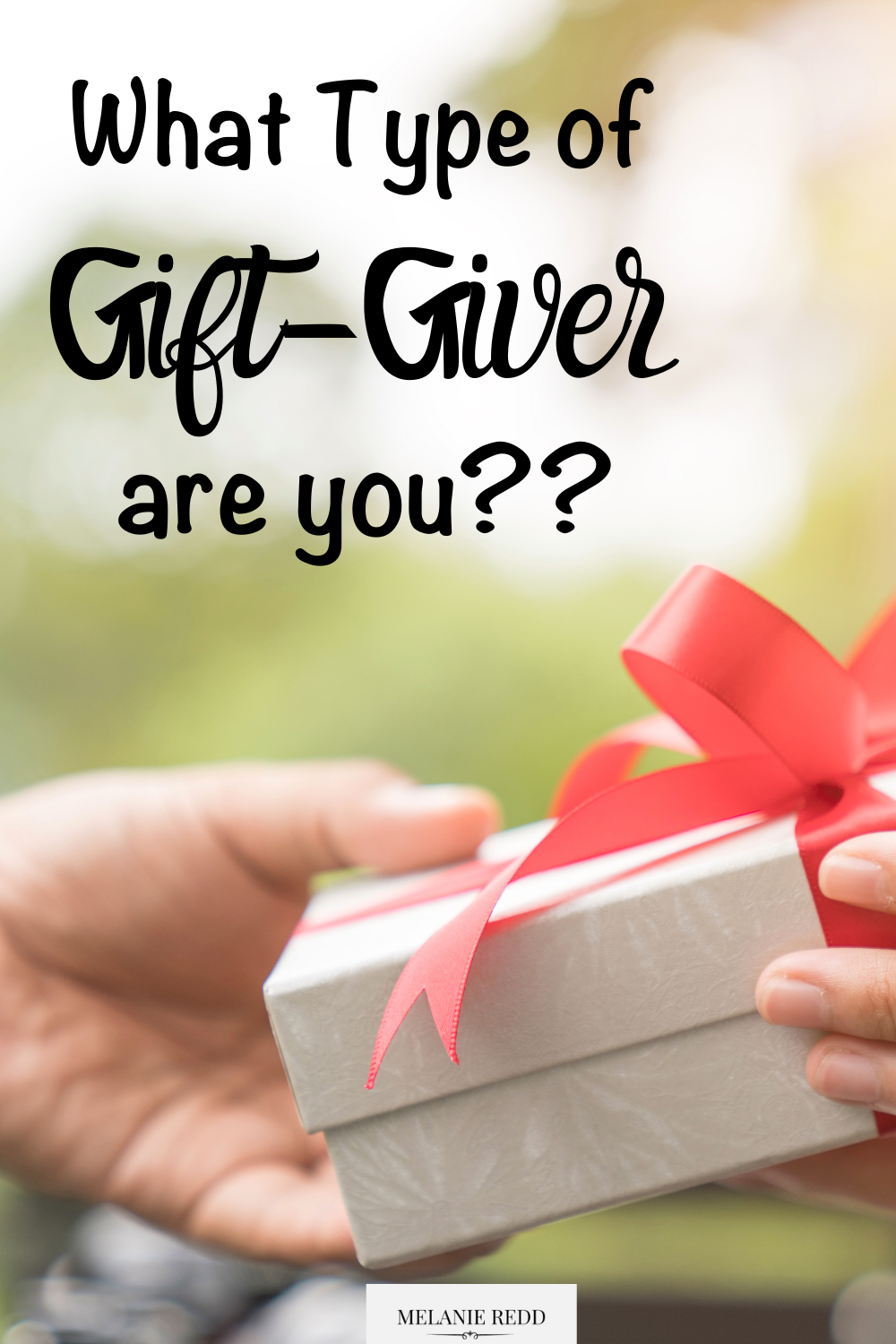 ---
What type of gift-giving person are you?
Do you spend most of your time 'taking' without thinking about others?
Or do you give everything you have without any thought of a return?
Discovering and understanding these traits and tendencies in you can be quite profound.
Indeed, they can help to reshape your lifestyle and massively benefit your wellbeing.
---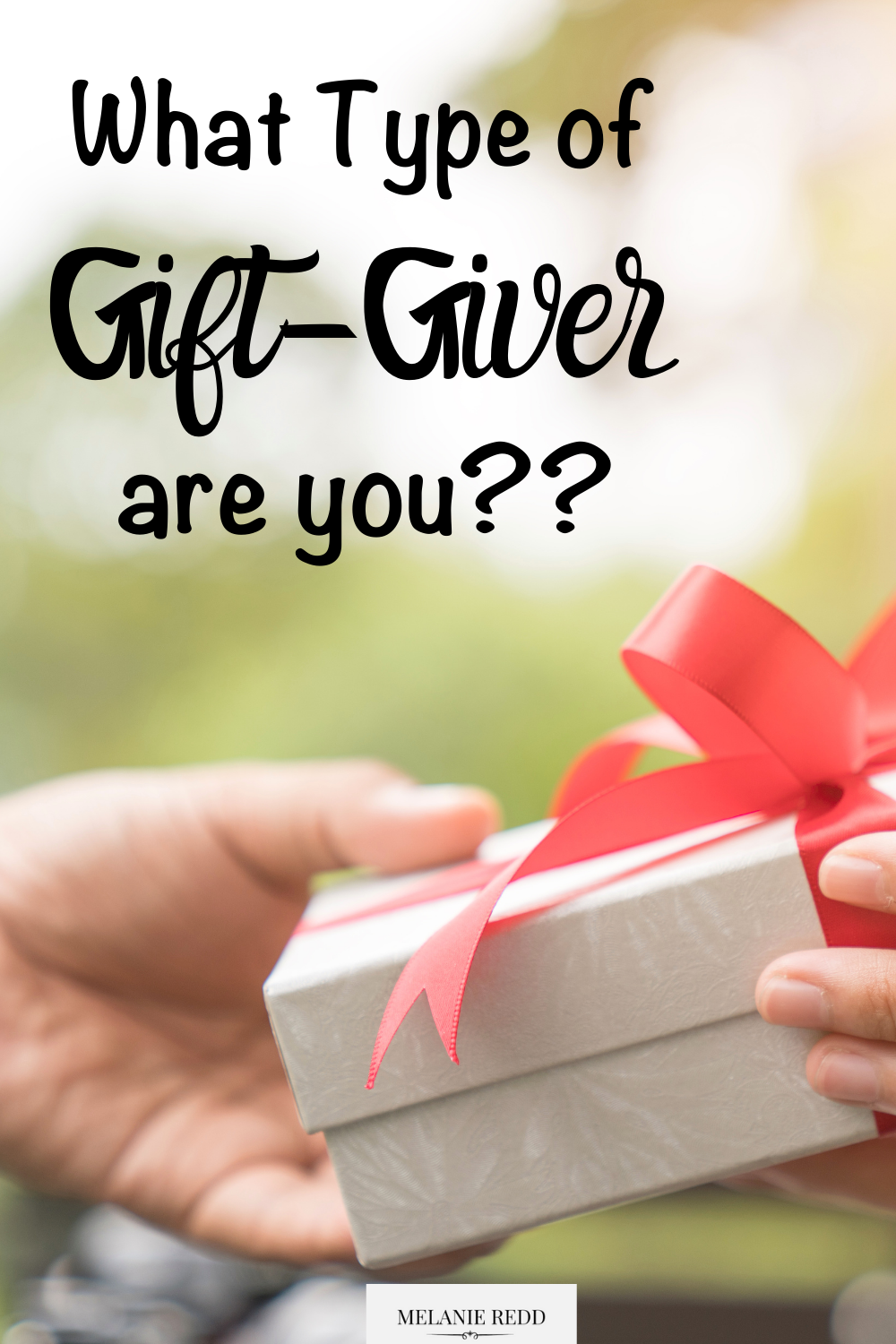 ---
What Type of Gift-Giver Are You?
---
Gifting Types
According to some theorists, there are three types of gift-givers.
There is The Taker, The Matcher, and The Giver.
The Taker takes what they can without return, The Matcher expects something in return, and The Giver gives unconditionally. 
If you want to understand what kind of gifting type you are then ask yourself 'why' you are gifting something.
The answer should place you in one of these categories and you can make choices based on this data.
---
---
Practice Gifting to Discover What Kind of Gift-Giver You Are
Once you have understood your category you can
make decisions
on what type of gifter you want to be.
Most people discover they are a Taker or a Matcher and decide to give more generously.
But how can you practice? 
The answer is simple and it doesn't have to cost any money.
The next time you meet up with someone you can give them a compliment, some kindness, or a thank you.
If you don't mind spending some money why not offer to buy the coffees or send some
delivered gifts
.
---
---
Gift-Givers and Receiving Gifts
A gift by its nature needs a receiver, but many people feel awkward receiving a gift.
This feeling is linked to the conditioning that is coded in us as
social animals
.
Intrinsically we want to return the favor and create bonds, but receiving doesn't have to be like this. 
You can train yourself to be an unconditioned receiver of gifts by opening yourself to the gifts of nature available to you every day.
Sunlight, rain, fresh air, the beauty of landscapes. If you receive a gift from a matcher they may well expect something in return – accept this, it is their process.
---
---
Giving and Receiving – as Gift-Givers
The Bible discusses giving and receiving in several passages.
In 2 Corinthians 8:1, we read, "God loves a cheerful giver."
In Acts 20:35, we are told, "It is more blessed to give than to receive."
Even more, there have been many studies done, books written, and articles shared that highlight the benefits of being generous.
---
---
It's Up to You
Becoming an unconditional giver is a practice that will bring more joy and appreciation into your life.
You can focus on material items if you like or you can practice with ideas and emotions. How much you give is up to you.
In your daily life ask yourself what you could give to other people or to the world.
Ask if your gift-giving would improve the world in some way and notice if you feel like receiving something in return.
---
---
Were you blessed by what you read?
Then, would you share this article with a friend, co-worker, or family member?
Or, maybe you can send it to a friend or family member?
This blog occasionally uses affiliate links and may contain affiliate links. Additionally, Melanie Redd is a participant in the Amazon Services LLC Associates Program, an affiliate advertising program designed to provide a means for sites to earn advertising fees by advertising and linking to amazon.com. Also, for more on my disclosure policy, click HERE.
© Melanie Redd and Ministry of Hope, 2021. Unauthorized use and/or duplication of this material without express and written permission from this blog's author and/or owner is strictly prohibited. Further, excerpts and links may be used, provided that full and clear credit is given to Melanie Redd and the Ministry of Hope with appropriate and specific direction to the original content.
---
What Type of Gift-Giver Are You