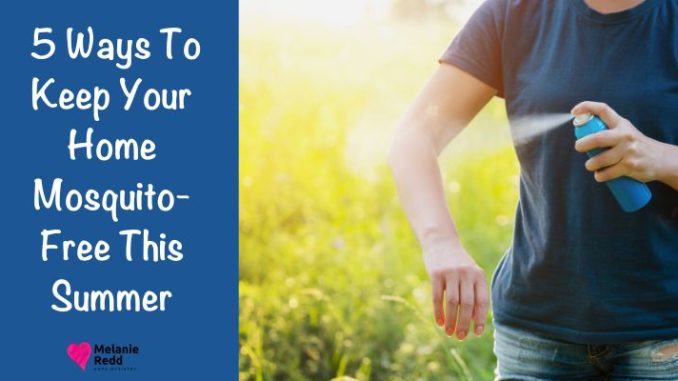 ---
Mosquito-Free this Summer
Household pests come in a variety of different creepy shapes and sizes.
While some will come out at night to reign over your kitchen area, others will buzz around your bed at night, and others will nest inside your bed. 
It's fundamental to keep your home clean to keep pests out.
But beyond this, you must also implement other prevention measures.
And in the event that you notice any pests, it's critical to consult an eco-friendly pest control service right away. 
Nevertheless, when it comes to the persistent annoyance of mosquitos in summer.
So, we've listed some effective solutions for you to consider for peaceful sleep.
---
---
First, to keep your home mosquito-free this summer, try Mosquito Coils.
Mosquito coils are a pretty old pest repellent product, but do mosquito coils work?
These products are effective when used properly and should only be used in well-ventilated areas.
Alternatively, you can consider smokeless mosquito coils.
---
---
Second, to keep your home mosquito-free this summer, try Citronella Scents.
Citronella oil products are one of the more popular natural mosquito repellent solutions on the market.
Moreover, citronella scents will leave your home smelling lovely, unlike most store-bought pest repellent sprays. 
Mix several drops of citronella oil with a cup of water and use the mixture in a spray bottle.
Be sure to spray the scents inside your wardrobes, beneath furniture, and cupboards where these insects hide during the day.
---
---
Third, to keep your home mosquito-free this summer, try Mothballs.
Mothballs are excellent for repelling moths and other insects that prefer to hide in dark spots during the day, like mosquitos. 
Purchase a pack of mothballs from a reliable brand and place them inside wardrobes and in all other dark hiding places in your home.
---
---
Fourth, to keep your home mosquito-free this summer, try Lemon And Cloves.
Lemon and cloves are also excellent repellents for persistent mosquitos.
The combined scents of these natural ingredients are potent enough to keep mosquitos out of your home in summer. 
Slice a few lemons in half and place whole cloves inside the lemon.
Place your homemade repellents around your home strategically. Be sure to replace lemons often, as the effects will wear off as the lemons dry out and the scents fade away.
---
---
Finally, to keep your home mosquito-free this summer, Turn on a Fan.
For those nights when repellents don't seem to be working, putting your fan on is an instant solution.
Fortunately, mosquitos won't be able to fly successfully in a strong breeze, and because it's summer, you'll benefit from a cooler room temperature, which also promotes better sleep quality. 
It's no secret that mosquitos are annoying.
So, if you're tired of losing sleep due to all the buzzing and biting at night, try a few natural remedies before consulting a pest control service.
If natural solutions don't yield the results you're after, an eco-friendly pest control service will know what to do. 
With that said, a clean home is a great way to keep pests out.
Moreover, a clean home is also fundamental for a quality life.
But you'll also need to rely on pest control services and a few DIY hacks to keep all kinds of annoying pests out of your home all year round.
---
---
Were you encouraged by what you read?
Then, would you share this article with a friend, co-worker, or family member?
Or, maybe you can send it to a friend or family member?
This blog occasionally uses affiliate links and may contain affiliate links. Additionally, Melanie Redd is a participant in the Amazon Services LLC Associates Program. This is an affiliate advertising program designed to provide a means for sites to earn advertising fees. These are earned by advertising and linking to amazon.com. Also, for more on my disclosure policy, click HERE.
© Melanie Redd and Hope Ministry, 2022. Unauthorized use and/or duplication of this material without express and written permission from this blog's author and/or owner is strictly prohibited. Further, excerpts and links may be used, provided that full and clear credit is given to Melanie Redd and Hope Ministry, LLC. Please give appropriate and specific directions to the original content.
---