---
WELCOME!
To offer you hope & inspiration, Hope Ministry has a number of wonderful resources available for you and for your family.
You can discover more about each resource or make a purchase by clicking on the images below.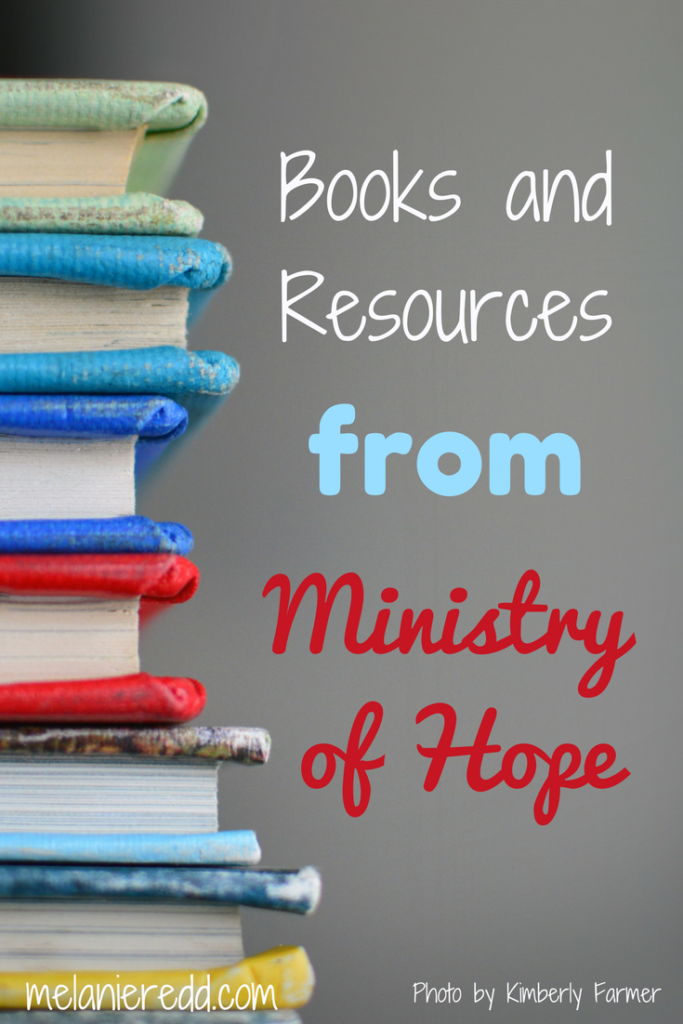 ---
Books and Resources:
---
Our Newest Book!
---
Inspirational Scripture and guided journaling to uplift teen girls
Life as a teen girl is challenging, but the light of Scripture can show you the way through any struggle. This inspirational journal is here to encourage and uplift you every day with 150 Biblical passages and writing prompts. Whether used on its own or alongside Live in Light: 5-Minute Devotions for Teen Girls, this guided journal helps you explore the truths of God's Word. You'll find short stories, personal examples, and lots of practical wisdom on every page.
Discover a spiritual and inspirational journal that includes:
Wisdom for real-life―Explore everyday issues like navigating social media, dating, and big emotions like insecurity and envy.
Scripture and reflection―Each day, this inspirational journal includes a Bible verse along with short devotions and artistic prompts to help you reflect on and apply the lesson.
Thoughtful design―There's plenty of space to write (or draw!) on the beautifully designed, colorful pages―but the book's size is small enough to take on the go.
Let faith light the way and live courageously with the perfect inspirational journal for teen girls!
---
---
Draw closer to the Lord through meaningful Scripture and inspiring journal prompts.
Writing in reflection is a powerful tool for any woman who wants to grow in her faith. All Things Are Possible is a lovely, compact entry into journals for women that gives you small moments to experience the truth of Scripture and express your thoughts and feelings on paper.
Go beyond other Christian journals for women with:
Powerful inspiration―Find 90 brief but thought-provoking Bible passages to guide you on your path.
Heartfelt writing exercises―This standout among journals for women offers insightful writing prompts that encourage you to apply each verse to your own life.
Spiritual development―Every entry focuses on growth in one of 10 areas: joy, peace, patience, kindness, faithfulness, self-discipline, gratitude, acts of service, forgiveness, and love.
All Things Are Possible is the simple, empowering choice when it comes to Christian journals for women.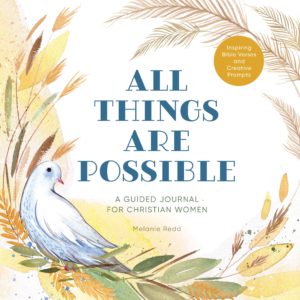 ---
---
If you have a teen or young adult girl in your life, you might appreciate this resource:
Light the path to growing up with 5-minute devotionals.
Crushes, girl squad drama, school stress—not to mention figuring out who you are and what you want to be when you grow up—a lot happens in the teens that can make you feel left in the dark. Find the light—open this book and let the Scripture be your guide.
Live In Light is every girl's guide to tackling their teenage years with the wisdom and comfort of the Bible. From navigating the pressure to be "perfect" on social media to dating and dealing with frenemies, these 5-minute devotionals help you to become the woman that both you and God want you to be.
Inside these teen devotionals for girls, you'll find:
5-minute devotionals—Bring the Bible into your day at any moment with quick and practical readings.
Relatable Scripture—Unpack lessons from the Bible with anecdotes you can apply to your daily life.
A spiritual toolkit—Relate God's words to challenges and topics like social media, body image, self-worth, and more.
In a world filled with change, this book offers unwavering guidance to live under the bright light of faith.
---
---
To encourage you in your walk with the Lord, you might want to check out this resource:
The greatest challenge most of us have is connecting with our spirituality and deepening our relationship with God. We feel the need to know Him, but then the waves and roar and crash of life pull us into pitching tides, and before we know it, the time we'd set aside is gone. 
But deep beneath the surface, beneath the frenetic pace and pull, is a place of quiet peace… Author Melanie Redd invites us to take eight simple steps toward that place where the heart, mind, and soul can meet with our Creator. Using exercises and clearly outlined instructions, she shows how we can draw closer to Jesus, one step at a time, one day at a time. 
Each chapter is seasoned with inspiration and personal experiences and is organized to address the "why" and "how" of timeless issues, such as: Why step closer to Jesus? Why read and study the Bible? Help! I'm tired! Why pray? Can I really hear God speak to me? 
Whether you've been walking with the Lord for years or have just begun to get interested in Jesus, whether you're interested in deepening your own relationship with God or finding ways to share your faith with others, Redd's carefully laid-out action plan encourages you to begin your walk today, here, and now. 
The essence of Stepping Closer to the Savior is simple: step towards Jesus, and He will step towards you.
Stepping Closer to the Savior.
---
---
To give you support and direction in your parenting and grandparenting, you may enjoy this book:
Parenting is a challenge! And, often along the journey, well-meaning parents lose the hearts of their children. It usually happens somewhere between the time they get their braces and their high school graduation. 
Find out how you can win and keep your children's hearts for life with these eight tried and proven parenting strategies. Each chapter includes practical instruction, tips, suggestions, advice, principles from the Bible, and questions for reflection and discussion. 
Whether you are reading this book on your own or studying along with a small group, you can gain insights into how to really reach and hold onto your kids. You can discover how to win and keep your child's heart for life.
How to Win Your Child's Heart For Life.
---
Are you looking to make more meaningful friendships? Try this resource:
Simply put… we need community. We need friends who know the "real" us – flaws and all. This is the reason we created the 15-Day Friendship Challenge. 
This 15-Day Challenge is practical and actionable, filled with printables, videos, and stories that we hope will inspire you to get out of your comfort zone and begin meeting new friends.
Help! I Need Some Friends! 
---
Are you a history buff or maybe a  homeschool parent? Want to know more about the women in Baptist history?
Peruse the aisles of any major college and library, and you'll find hundreds of volumes detailing the impact that men have had on the world for Christ. However, when looking for books describing the women who have made a difference for the Lord, it is challenging to find many books.
This book was written as part of a seminary class by a conservative woman that really desired to find some great women who have influenced others with the Gospel. The seminary is Baptist, so the research primarily focused on the history of the Baptists. And yet, you don't have to be a woman or a Baptist to learn about women who have lived their lives for a greater cause than themselves, women who have sacrificed and unselfishly given of themselves because of their love for the Lord Jesus Christ.
This is not some dry history book, but rather a refreshing reminder of what it really means to serve the Lord no matter where or WHEN you live. As you read about some fascinating people, you'll receive encouragement to live personally with more boldness and courage.
Check out this resource:
Looking for Amazing Women in Baptist History. 
---
If you have questions or you'd like more information about any of our resources, you can email us at hope@melanieredd.com.
Or, you can drop by our Amazon author page. You can get to it HERE.
---