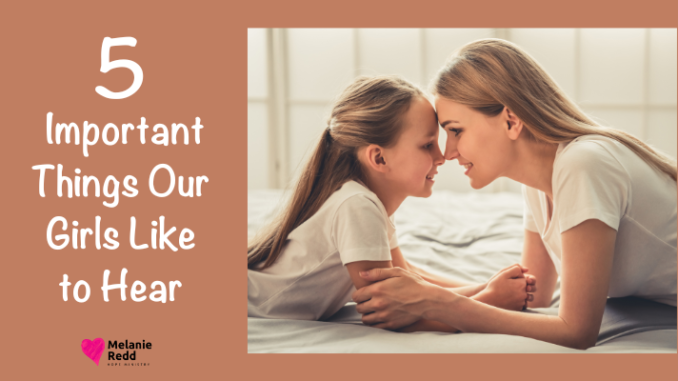 ---
The tears were free-flowing, streaming down her cheeks.  
Her heart had been broken by the cruelty of a thoughtless person.
She was hurting.
I was hurting.
The situation was painful.
She's my daughter – my only girl and someone had broken her heart.
---
5 Important Things Our Girls Like to Hear
---
In those quiet moments when we just sat and cried, I began to think about what I should say to her. 
How should I advise her?
What could I do or say to make it less painful?
What did she need to hear most at that moment?
---
Over the next few moments, some wonderful words came to my mind.
I think the Lord gave me these words.
I shared them with her, and I will do so again.
(In fact, I texted these very words to her this morning!)
You likely have a daughter who also needs to be encouraged today.
Even if they are not going through heartache or a challenging season, these words still apply.
---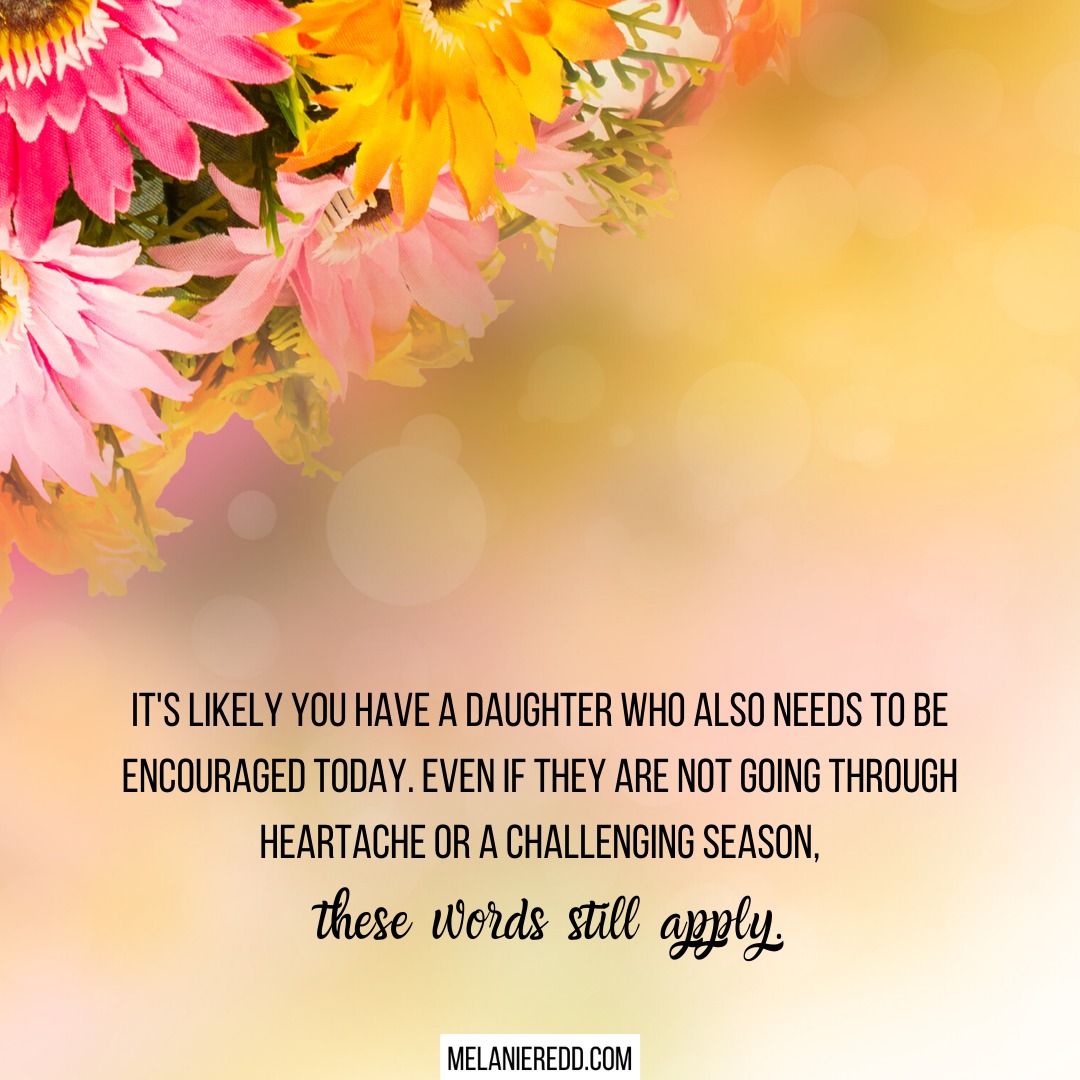 ---
---
(I also wrote a post like this for boys. You can check it out HERE).
---
These are 5 Important Things Our Girls Like to Hear
---
1) You are

LOVED

! 
Most of our girls will face times of self-doubt and insecurity.
They will go through stages when they feel clumsy and ugly and unlovable.
Indeed, they will have moments when they don't like themselves.
---
They need to regularly hear these words from us

:
---
"There is NOTHING you can do to change our love for you!
There is also NOTHING you can do to change God's love for you!
Nothing

can separate you from our love or His love."
"And I am convinced that nothing can ever separate us from God's love.
Neither death nor life, neither angels nor demons, neither our fears for today nor our worries about tomorrow—not even the powers of hell can separate us from God's love.
No power in the sky above or the earth below—indeed, nothing in all creation will ever be able to separate us from the love of God that is revealed in Christ Jesus our Lord."
(Romans 8:38-39)
---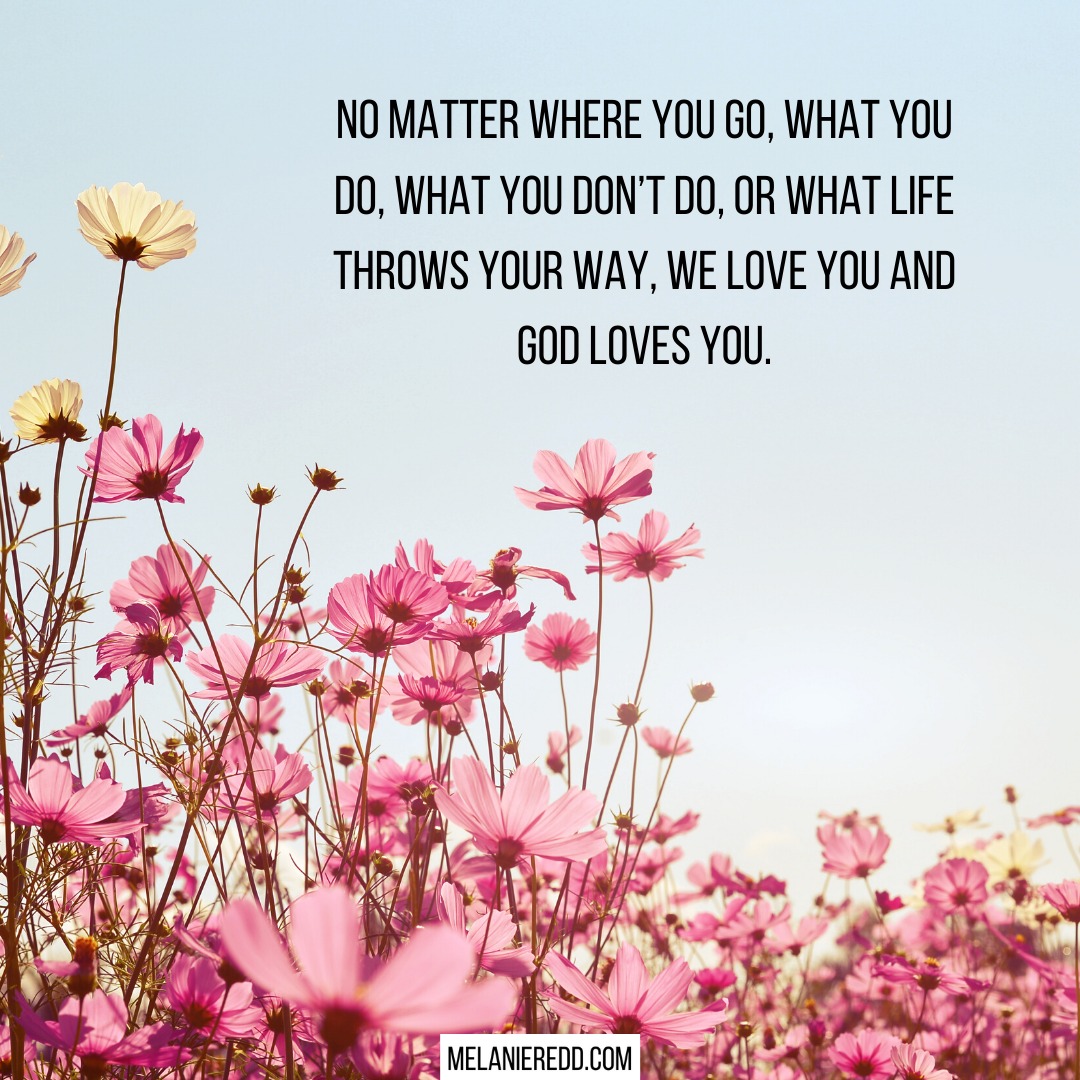 ---
2) You are

LOVELY

!  
Our girls are torn down, compared, contrasted, nit-picked, and made to feel less than beautiful all the time.
Many of them struggle with doubts about their beauty, body shape, and personality.
They look at images on Social Media and feel inadequate.
Additionally, they look at actresses in magazines and on TV and feel inferior and less than those that they see.
They spend time with their friends and don't feel as thin or as pretty as their friends.
---
They need to hear these words from us

:
---
"God has crafted you with such creativity, compassion, and wisdom. 
He has also blessed you with a gorgeous smile and incredible blue eyes.
You are beautiful – just the way you are."
---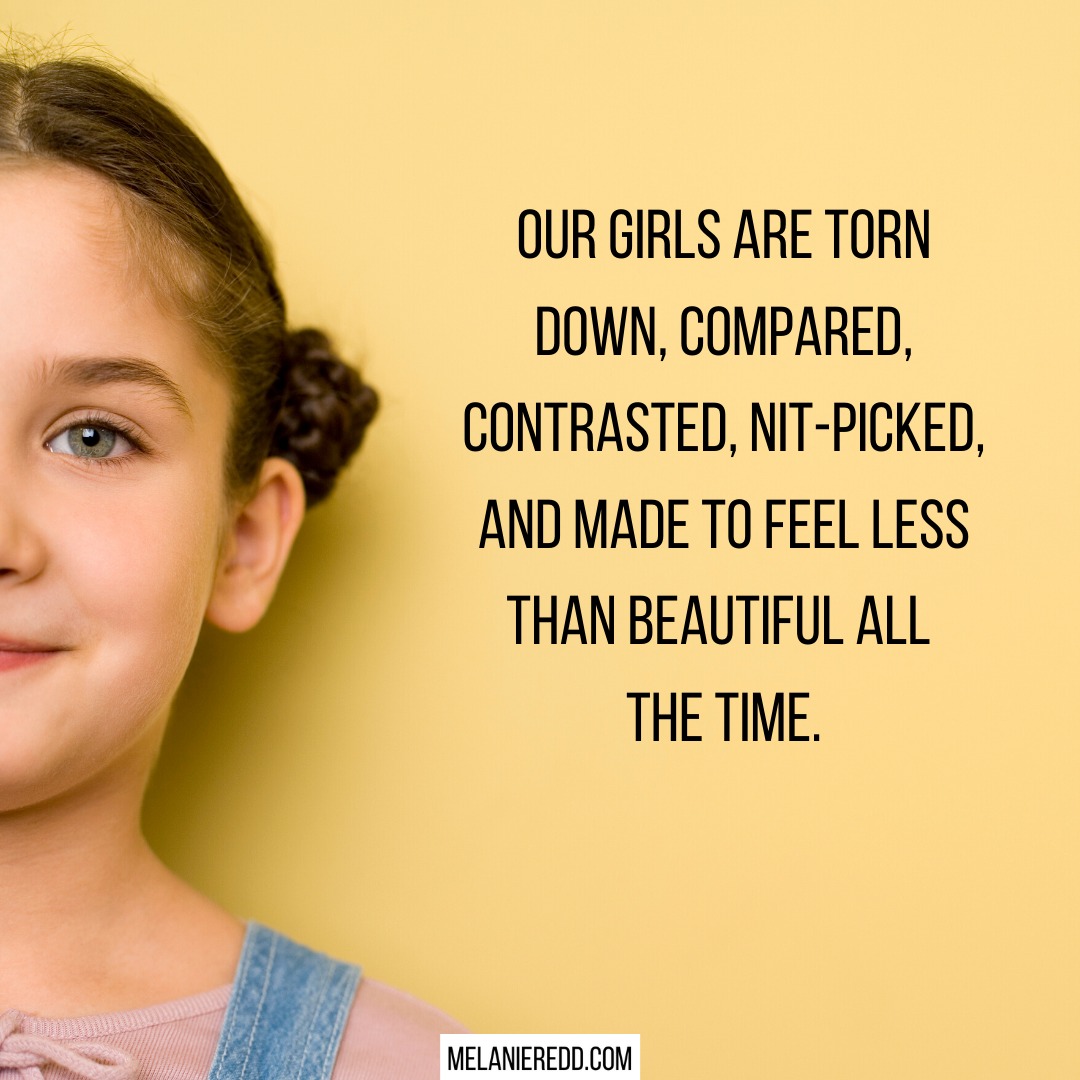 ---
3) You are the

LORD's

!
There will be moments when our girls will wonder how they are unique and special.
Does God have great plans ahead for them?
---
They need to hear these words from us

:
"God specially created you as a one-of-a-kind."
---
"Thank you for making me so wonderfully complex!




    

Your workmanship is marvelous—how well I know it." (Psalm:139:14, NLT)
"You have a wonderful

LIFE

ahead of you!"
"God has amazing plans for your life. You are His!"
"There will be setbacks, roadblocks, and detours, but you will make it through all of these things."
---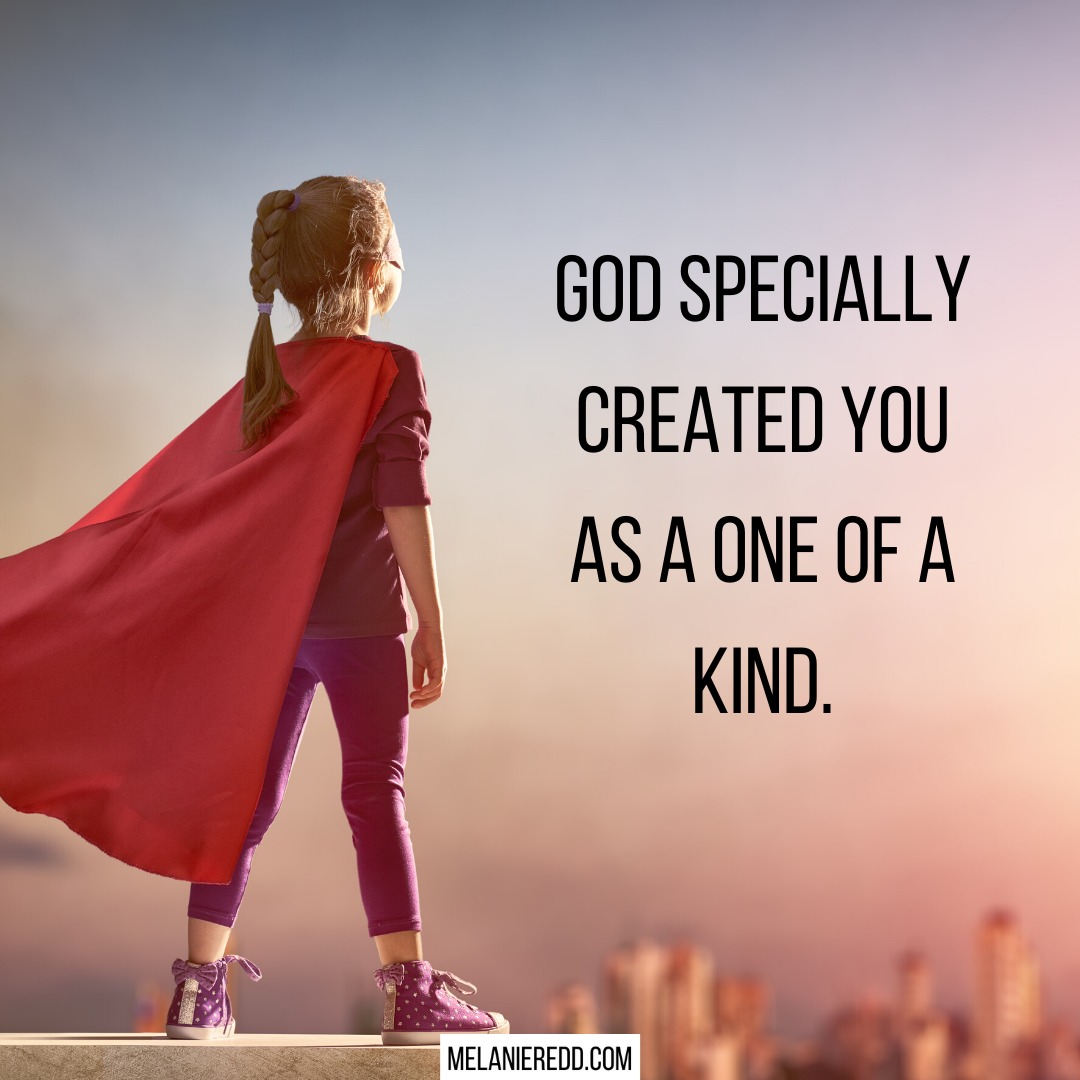 ---
4) You will always be

LEARNING

valuable lessons – especially in the hard moments of life! 
No matter how much we try to protect and shield them from it, life is going to be hard for our girls. Our children may live through very challenging days.
There are no guarantees that our girls will grow up to be healthy, wealthy, and wise.
We need to speak the truth to them and let them know that life may be very hard.
We also need to tell them that they can grow and learn great lessons from these hard times.
---
They need to hear these words from us

:
---
"No discipline is enjoyable while it is happening—it's painful!
But afterward, there will be a peaceful harvest of right living for those who are trained in this way." (Hebrews 12:11, NLT)
"Try to enjoy the journey and don't hurry toward the destination."
---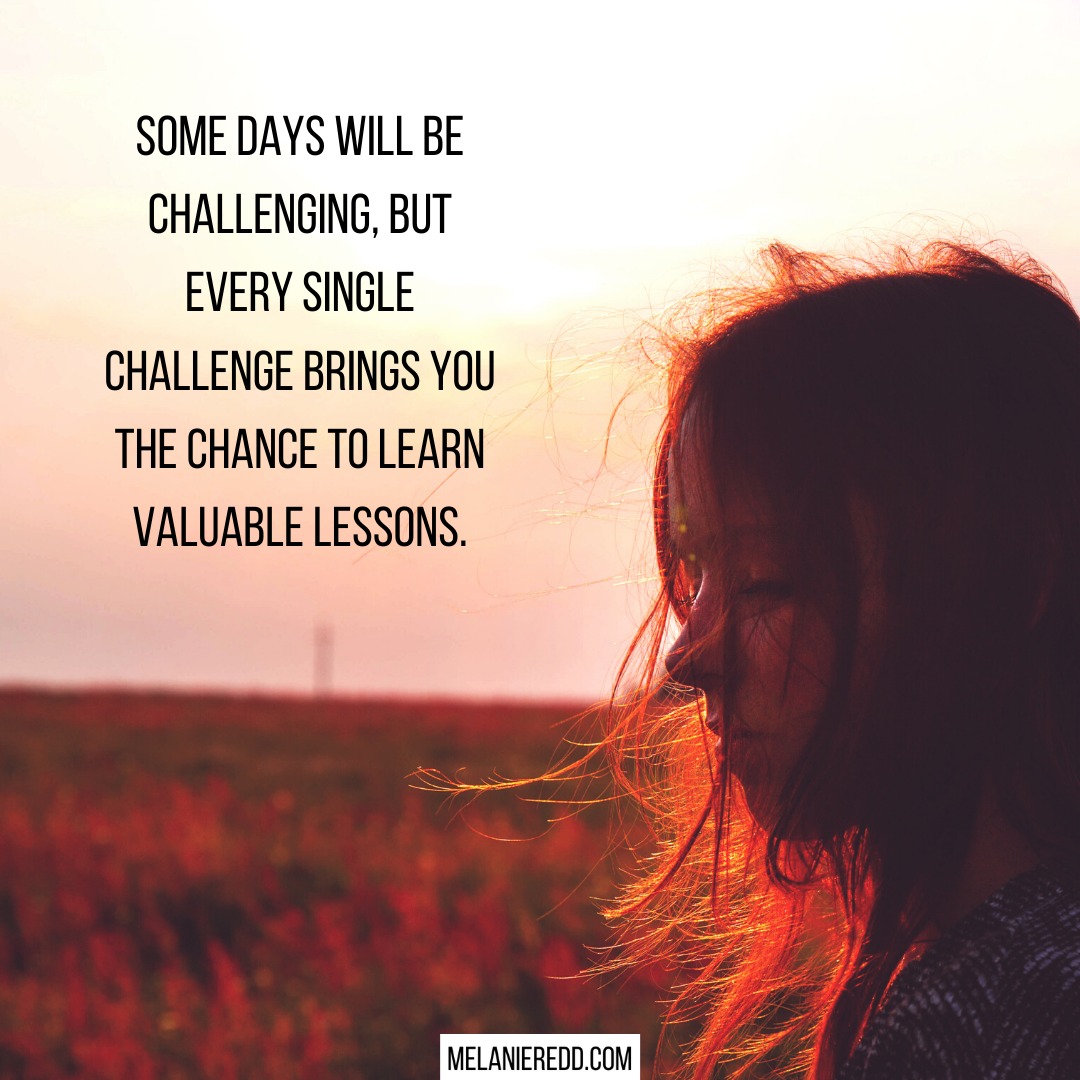 ---
5)

Life is an adventure

– meant to be savored, enjoyed, and experienced.
Try to also encourage your girls to dream, live, and explore. Life is full of great moments that they can embrace.
Our girls need to be reminded that life is a great adventure–full of opportunity.
---
They need to hear these words from us

:
"Remember – God promises to be with you every step of the way."
 "For He, Himself has said, 

"I will never leave you nor forsake you."

(Hebrews 13:5, NKJV)
"There are going to be so many great adventures ahead for you."
"Try to enjoy them, savor them, embrace them, and live in them."
---
---
Our girls need to hear:
You are loved, lovely, and the Lord's. You have a wonderful life ahead of you with lessons to be learned all along the way.
---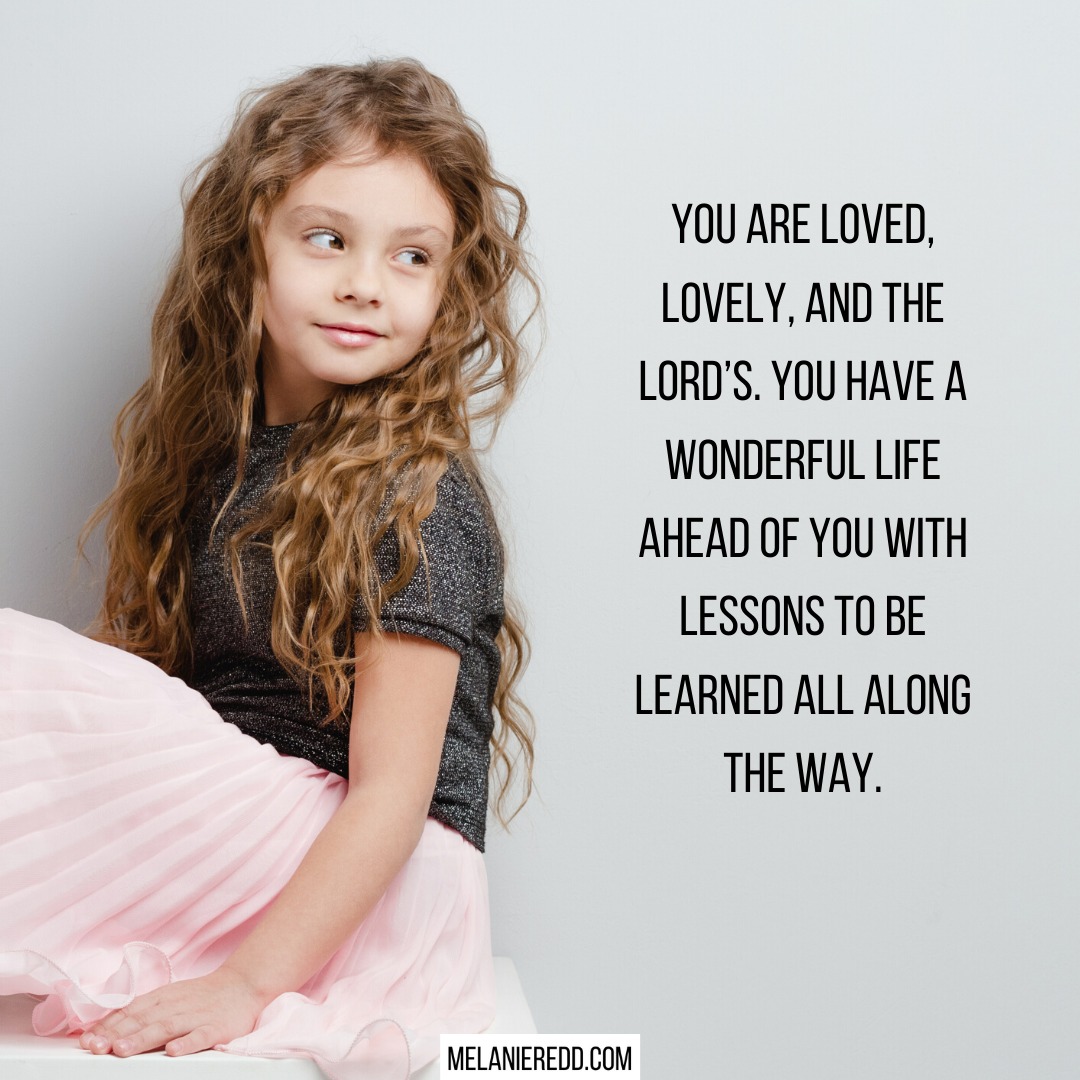 ---
Maybe today, you need to share these words with one or all of your girls.
(Even if she is a little bitty person, she's not too young to start hearing these truths)!
~ Maybe you need to text your teen girl or college girl and share these words with her.
~ Possibly you even need to call your grown "girl" and tell her these things today?
---
And, if you are a girl who NEVER got to hear these kinds of words spoken to you, may I bless you in this way: (or even if you did, you can listen in too)
---
Hear your Heavenly Father speak these words to you today:
1. You are dearly and unconditionally loved by Me!
2. You are lovely–absolutely beautiful–to Me!
3. And, you belong to Me! You are Mine!
4. You will ALWAYS be learning, stretching, and growing!
5. Your life is an adventure! Hang on for the ride.
---
---
Need more daughter stuff?
---
---
Were you encouraged by what you read?
Then, would you share this article with a friend, co-worker, or family member?
Or, maybe you can send it to a friend or family member?
This blog occasionally uses affiliate links and may contain affiliate links. Additionally, Melanie Redd is a participant in the Amazon Services LLC Associates Program. This is an affiliate advertising program designed to provide a means for sites to earn advertising fees. These are earned by advertising and linking to amazon.com. Also, for more on my disclosure policy, click HERE.
© Melanie Redd and Hope Ministry, 2023. Unauthorized use and/or duplication of this material without express and written permission from this blog's author and/or owner is strictly prohibited. Further, excerpts and links may be used, provided that full and clear credit is given to Melanie Redd and Hope Ministry, LLC. Please give appropriate and specific directions to the original content.
---