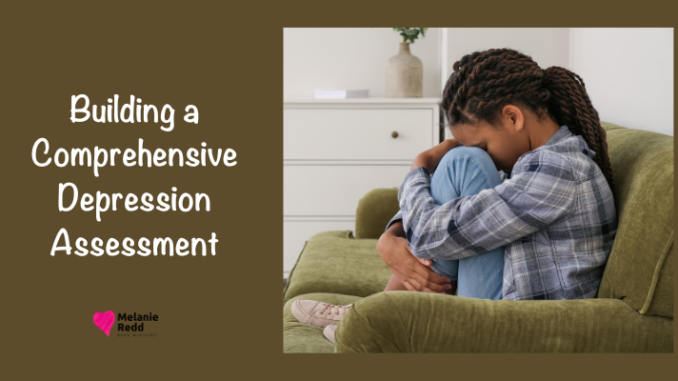 ---
Building a Comprehensive Depression Assessment
Rates of depression in children aged 3 to 17 have increased by nearly 30 percent over the past decade, making pediatric mental health the
top patient safety concern
in 2023, according to the ECRI.
Given this increase in rates, pediatric depression assessment and identification is critical.
---
---
Caregiver Observation
Parents and teachers interact with the children in their care daily, making them the first line of defense in the growing crisis in pediatric mental health by being most likely to notice behavioral changes in children.
Having a bad day or feeling down now and then is normal, but parents and teachers should take note if children or teens exhibit the following behaviors for two weeks or more:
Persistent changes in sleep patterns

Or, persistent changes in eating patterns

New issues with memory or focus

Impaired ability to make choices or decisions

Consistent feelings of sadness, anger, or irritability

Loss of interest in things they once enjoyed
Indeed, this list is not comprehensive. Truly, 
depression symptoms can manifest in a myriad of ways at varying degrees of seriousness.
---
---
Physician Evaluation
The first step in assessing depression is for children to receive an evaluation by their pediatrician or family physicians.
If their initial assessment reveals signs of depression, pediatricians can make recommendations to mental health professionals about the next steps in evaluation and treatment.
Pediatricians and family physicians can also test for physical conditions contributing to pediatric depression, like chronic illness, thyroid issues, obesity, sleep disorders, or those that affect the brain or nervous system and can cause or exacerbate depression. Addressing these conditions is integral to alleviating mental health issues.
Due to the rapid rise in childhood depression, The U.S. Department of Health and Human Services now recommends that all teens be
screened for depression
, regardless of whether symptoms are present. Preventive screening provides early detection and treatment of mental health issues and improves positive outcomes.
---
---
Clinical Assessment
Clinical assessments of depression
need to be administered by a trained health professional who typically holds at least a master's degree in psychology or a related field. These might include:
Psychologists

Psychiatrists

School mental health providers

Occupational therapists

Speech and language pathologists

Special education professionals. 
Professionals holding only a bachelor's degree will need additional training, licensure, or certification.
---
---
Children's Depression Inventory – Second Edition (CDI-2)
One of the most widely used tools for depression assessment in children, the CDI-2 is comprised of three questionnaires:
Youth self-assessment

Parent assessment

Teacher assessment
The test gathers observational information from adult caregivers and insight into the child's inner perceptions and feelings, providing mental health professionals with a well-rounded view of the child's mental health. It can identify and diagnose depression in youth and monitor treatment progression after diagnosis.
---
---
WPS – A Leader in Psychological Assessments
WPS has been a leading provider of psychological assessments for over 70 years. Visit the website to learn more about the
(CDI 2) Children's Depression Inventory, Second Edition
, and how WPS can help assess mental health conditions in children and teens.
---
---
Were you encouraged by what you read?
Then, would you share this article with a friend, co-worker, or family member?
Or, maybe you can send it to a friend or family member?
This blog occasionally uses affiliate links and may contain affiliate links. Additionally, Melanie Redd is a participant in the Amazon Services LLC Associates Program.
This is an affiliate advertising program designed to provide a means for sites to earn advertising fees. These are earned by advertising and linking to amazon.com. Also, for more on my disclosure policy, click HERE.
© Melanie Redd and Hope Ministry, 2023. Unauthorized use and/or duplication of this material without express and written permission from this blog's author and/or owner is strictly prohibited.
Further, excerpts and links may be used, provided that full and clear credit is given to Melanie Redd and Hope Ministry, LLC. Please give appropriate and specific directions to the original content.
---