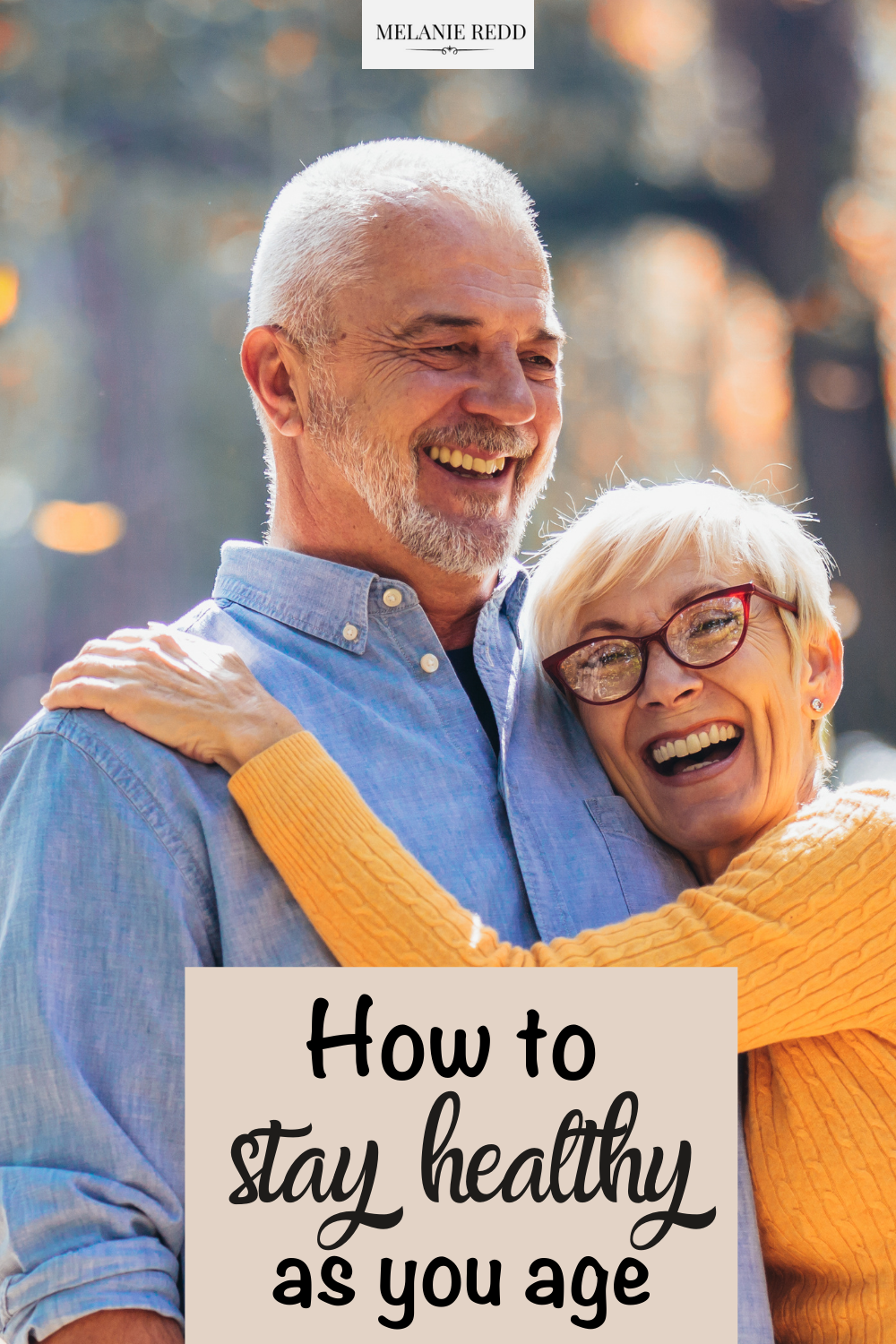 ---
Are you getting older?
Feeling older?
Hitting a new season in life?
You want to enjoy your life post-retirement, and you want to be there for your children and grandchildren.
Of course, no-one can predict the future and what may or may not happen.
The one thing you do have control over are the things you do in your daily life.
The choices you make will ultimately affect your health and happiness as you get older.
Keeping that in mind, here's how to enjoy yourself and stay healthy in your senior years.
---
---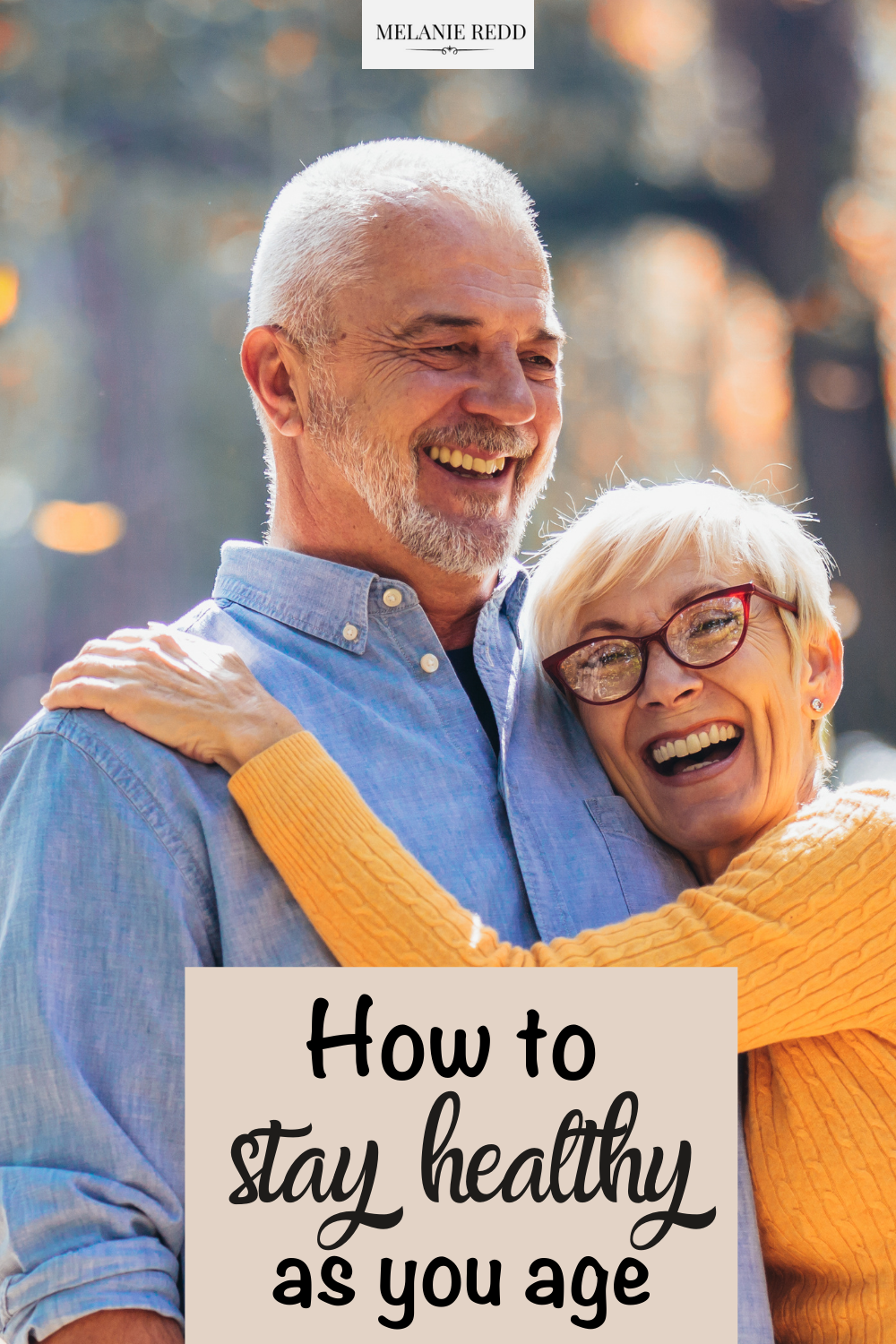 ---
How to stay healthy as you age.
---
First, to stay healthy as you age, eat healthily, and get plenty of exercise.
The first thing you should do is keep up your healthy eating and exercise regime.
Sure, you've reached your twilight years. But, that doesn't mean you have to give up those two fundamental factors for leading a healthy life!
And if you aren't eating the right things or doing any form of exercise, now's the time to change those unhealthy habits.
There's plenty of help and advice you can get online. In addition, you can speak to your physician or a dietician for assistance.
---
Second, to stay healthy as you age, accept help from others when you need it.
Some seniors find it hard to admit that they need help with everyday household chores at home.
Medical conditions like arthritis can sometimes stop people from carrying out things at home that they seldom gave a second thought.
There are plenty of senior home care providers out there who can offer varying levels of assistance.
For instance, you may struggle with washing things or going grocery shopping. Those are two examples of many things where home care service providers can help.
---
It doesn't matter if you have the physique of a 30-year old person or you have mobility issues that prevent you from doing certain things.
In either case, you should continue to be socially active with your friends and family members.
Did you know that making the effort to remain socially active has a wealth of health benefits?
---
---
For instance, your mood will feel more positive, and you'll feel more willing to do physical activities.
Of course, some seniors may not have active social lives. In these cases, it's worth reconnecting with old friends and family members that have moved away.
It's also worth joining a local community group or church to make friends with other like-minded people.
---
Fourth, to stay healthy as you age, schedule regular health checks.
You might feel like you're at the peak of your physical health.
But, that doesn't mean you shouldn't have periodic health checks.
The great thing about the checkups is that they give you the opportunity to discuss any concerns you might have with your physician.
What's more, they could pick up on any potential future health issues during your checkup and alert you to those concerns.
---
Final thoughts
Growing older doesn't have to mean that you become redundant in people's lives.
---
---
Nor must it mean that you should give up on your health and wellbeing.
By keeping in mind the above tips, you'll lead a healthy and happy life during your twilight years.
---
---
Were you inspired by what you read?
Then, would you share this article with a friend, co-worker, or family member?
Or, maybe you can send it to a friend or family member?
This blog occasionally uses affiliate links and may contain affiliate links. Additionally, Melanie Redd is a participant in the Amazon Services LLC Associates Program, an affiliate advertising program designed to provide a means for sites to earn advertising fees by advertising and linking to amazon.com. Also, for more on my disclosure policy, click HERE.
© Melanie Redd and Ministry of Hope, 2020. Unauthorized use and/or duplication of this material without express and written permission from this blog's author and/or owner is strictly prohibited. Further, excerpts and links may be used, provided that full and clear credit is given to Melanie Redd and Ministry of Hope with appropriate and specific direction to the original content.