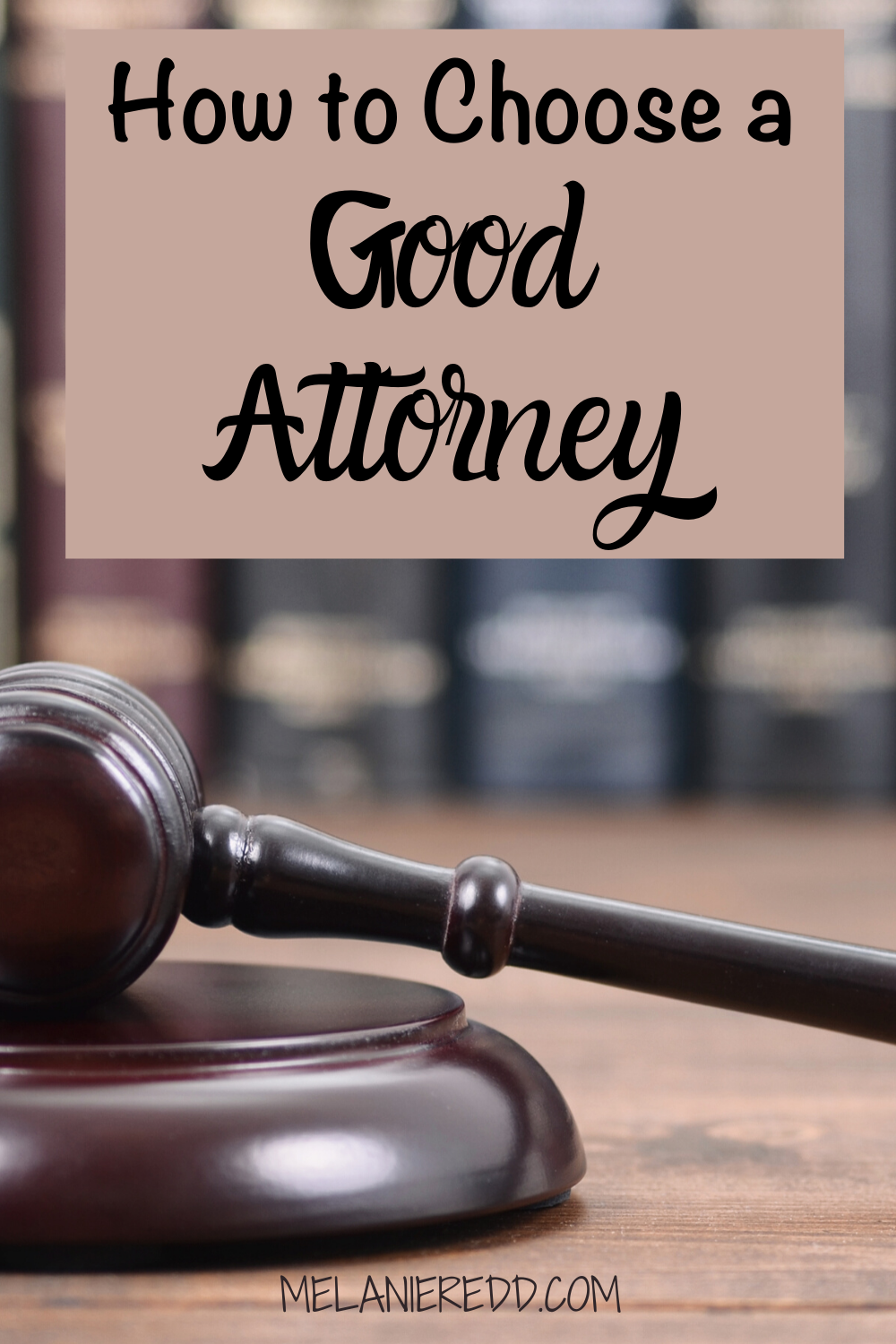 ---
All of us face challenging seasons in life!
And, sometimes in these difficult situations, you may find that you need legal advice.
Indeed, you may need to hire a lawyer.
Working to
retain a lawyer
in times of stress isn't a pleasant activity, but often it's a necessary one.
---

---
How to Choose a Good Attorney (when you need one)
---
So, where do you start?
Truly, there are many reasons to hire an attorney. It may be medical malpractice, harassment, or the need for a
wrongful death attorney.
Below, we've outlined a few tips to help you make a smart decision when going through times of uncertainty.
---
Preventative Measures
Honestly, most people don't put much thought into hiring an attorney.
But it doesn't hurt to be prepared.
If you know of a few reputable and well-liked attorneys in your area that specialize in various types of law, you may want to get their names.
As you meet attorneys, you may ask for their business cards. It never hurts to have a name and a phone number handy.
---
Find a Lawyer Who is Right for You
As a matter of fact, there are many different types of lawyers to choose from.
In some cases, you may need a specialty attorney. 
While most lawyers are well-versed in many legal matters and could likely give you good generalized advice, the truth is, you need to hire a lawyer who specializes in the specific area in which you need legal aid.
Hiring a family law attorney to help with a medical malpractice suit isn't going to be your best bet.
Nor is hiring a real estate lawyer for a sexual harassment case.
Take the time to look for a lawyer who handles cases just like yours.
---
Do your Homework
Also, read the reviews and learn about your potential lawyers' experience in cases like yours.
If attorneys offer a free initial consultation, take advantage of this opportunity to meet them.
There's nothing wrong with comparing a couple of law firms before deciding which one to hire.
A good lawyer understands that you need to win your case and will be happy to provide their credentials and experience.
---
Ask About Fees and Other Arrangements
Before you hire an attorney, you need to discuss the fees. This is especially important if you have just lost a loved one, and you have too much on your plate.
In such a situation, you may need all the help you need, and partnering with a professional from
Memorials.com
can make things easier for you and your family.
Most lawyers bill by the hour, but your attorney may consider other contingency arrangements and billing methods. Additionally, your attorney may be willing to give you a reduced rate depending on your situation.
---
Conclusion
Hiring a lawyer
in a difficult time isn't necessarily going to be a pleasant experience. 
If you take the time to choose an experienced, relevant, and reputable attorney or law firm, you'll find that the process goes smoother than you might have anticipated.
Resist the urge to rush, and take the time to choose the very best legal representation for your case.
---
---
Were you encouraged by what you read?
Then, would you share this article with a friend, co-worker, or family member?
Or, maybe you can send it to a friend or family member?
This blog occasionally uses affiliate links and may contain affiliate links. Additionally, Melanie Redd is a participant in the Amazon Services LLC Associates Program, an affiliate advertising program designed to provide a means for sites to earn advertising fees by advertising and linking to amazon.com. Also, for more on my disclosure policy, click HERE.
© Melanie Redd and Ministry of Hope, 2020. Unauthorized use and/or duplication of this material without express and written permission from this blog's author and/or owner is strictly prohibited. Further, excerpts and links may be used, provided that full and clear credit is given to Melanie Redd and Ministry of Hope with appropriate and specific direction to the original content.
---