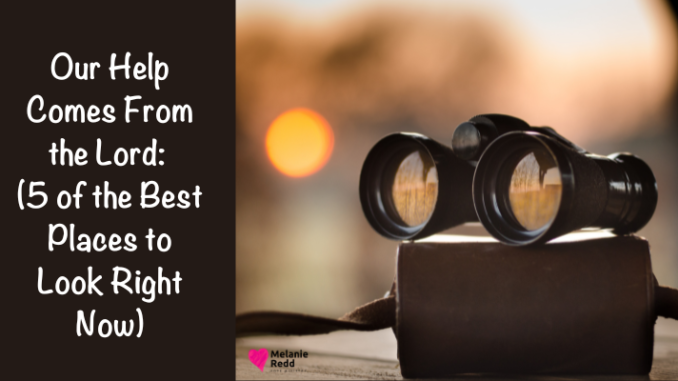 ---
He was only two years old.
But he could take, move, and hide objects like nobody's business.
On this particular day, the little guy (my son) had relocated my cousin's car keys.
Ten adults scoured the house searching for those car keys. We looked high and low, over and under for what seemed like an eternity.
No keys.
After about an hour, my son smiled and disclosed the hiding spot for the keys.
He'd placed them on the little ledge of my grandmother's laundry cubby.
As he grabbed those keys in his chubby little hands, he looked up with a big grin at all of us.
It was as if he was saying,
"You have been looking in the wrong place."
---
---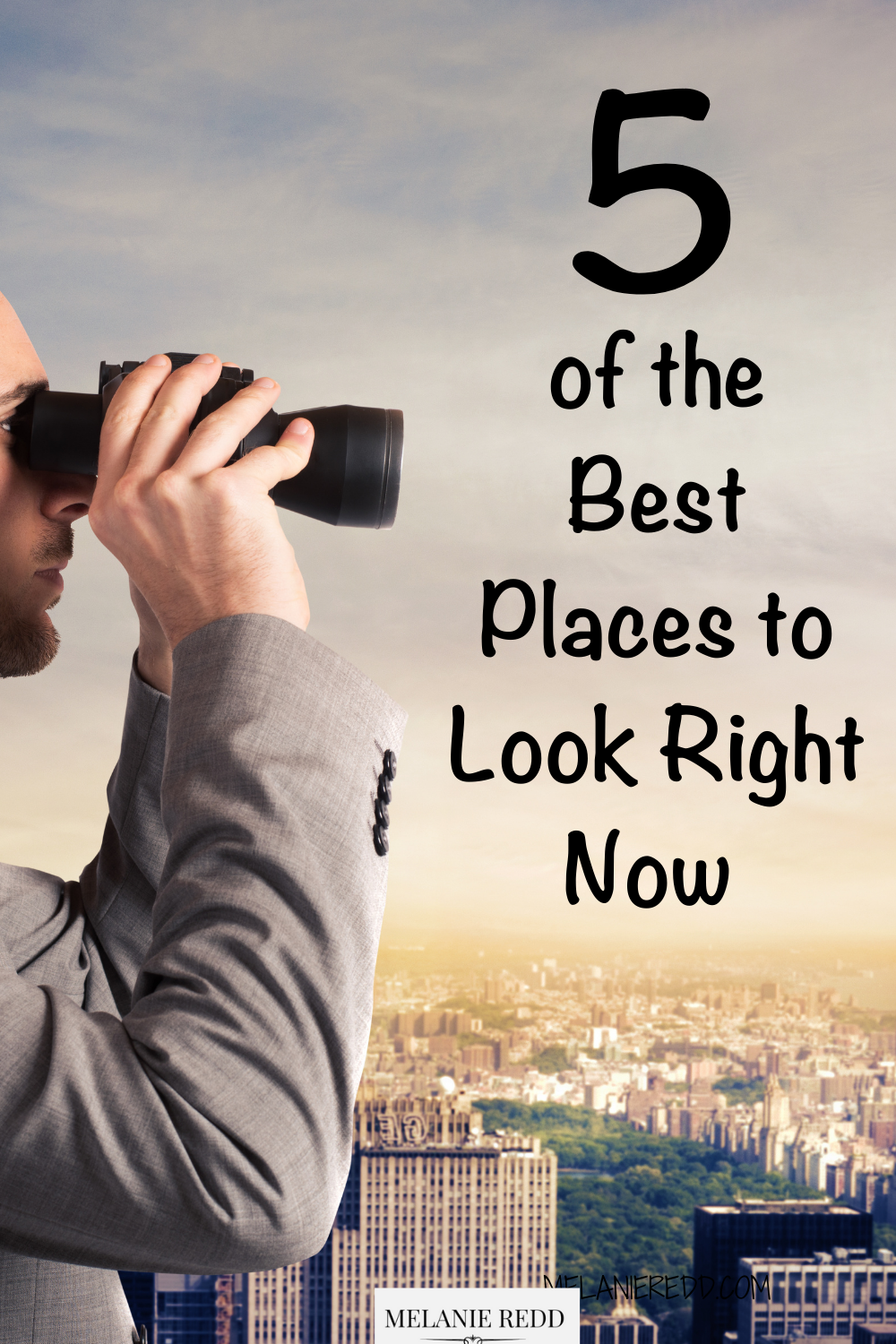 ---
Similarly, as we have watched the chaos, anger, hurt, and confusion in our country, those same words have come to mind.
It's been like God has been saying to me,
"You are looking in the wrong place!"
---
---
Truly, my hope is not found in a political party or a leader, or a person.
My hope is not found in legislation or debate or a certain building.
Further, my hope is not found in a vaccine or medication.
Neither is yours!
---
---
So, where do we look?
Where is the right place to look?
And where do we turn during all of this mess?
Today, I'd like to gently and lovingly suggest that you and I have been looking in the wrong place.
Instead, let's start looking in the right places.
Here are 5 right places to look right now:
---
---
First, we look to the Lord to know that our help comes from Him.
Our help comes from the Lord!
Don't look at the people around you and above you, look to the One who created the people!
Psalm 121:1-2 reminds us, "

I lift up my eyes to the mountains—

where does my help come from?

My help comes from the 

Lord

,

 

the Maker of heaven, and earth."
Indeed, Hebrews 12:2 implores us, "We look away from the natural realm and we fasten our gaze onto Jesus who birthed faith within us and who leads us forward into faith's perfection."
---
Over and over this week, the message of this song has played through my heart and mind.
Maybe you know it…
Turn your eyes upon Jesus
Look full in His wonderful face
And the things of earth will grow strangely dim
In the light of His glory and grace
---
---
Second, to know that our help comes from the Lord, we look to the Bible.
Maybe you are a great Bible study. Wonderful.
Even a beginner Bible student can grab hold of a verse.
Indeed, I want to encourage you to get a verse, write it down, memorized it, and think about it all day long.
The truth will give you peace, hope, and encouragement no matter what is going on around you!
---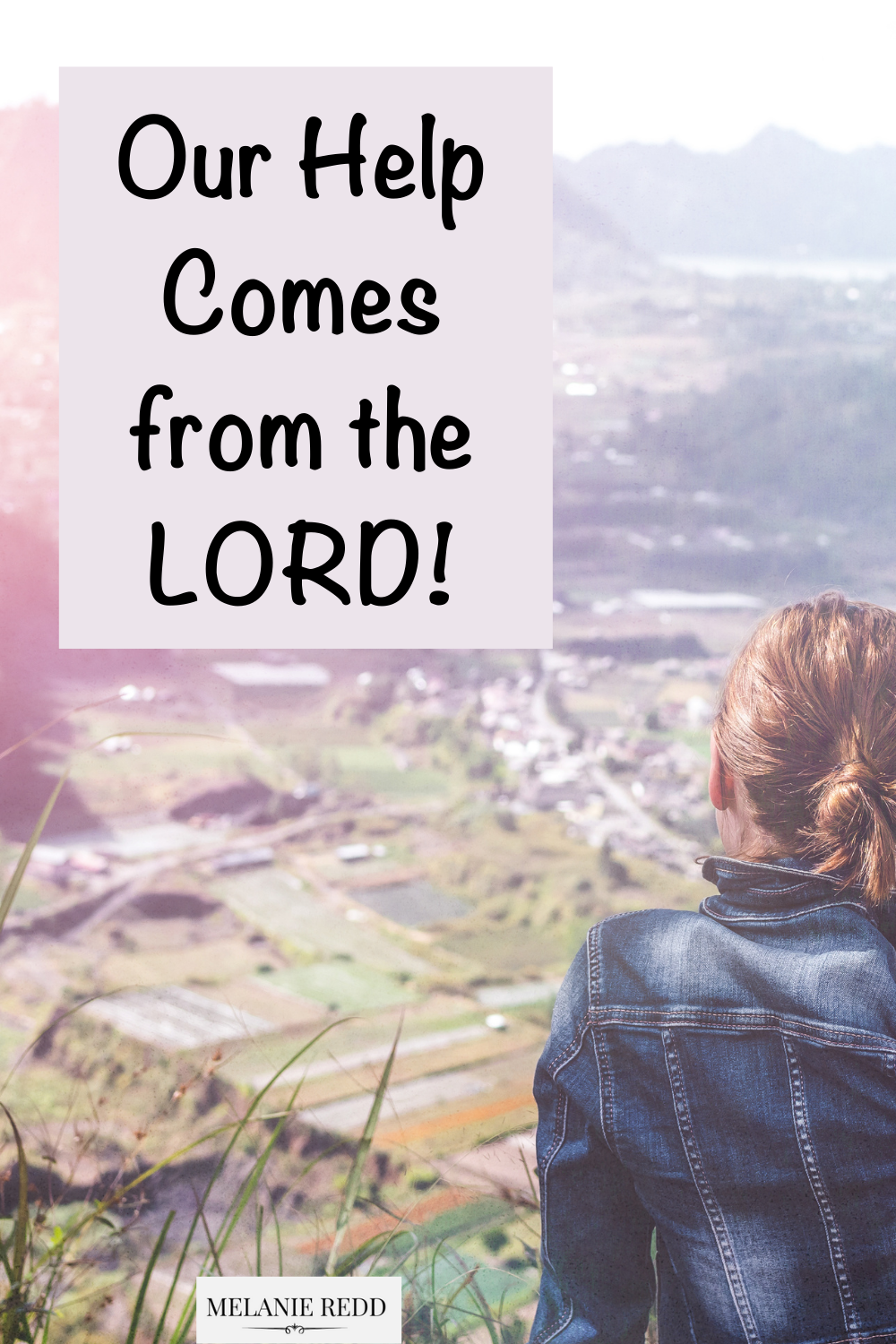 ---
Here are three of my favorite verses right now:
---
"I am standing in absolute stillness, silent before the one I love,




waiting as long as it takes for him to rescue me.
Only God is my Savior, and he will not fail me.



For he alone is my safe place.
His wrap-around presence always protects me




as my champion defender.
There's no risk of failure with God!
So why would I let worry paralyze me,




even when troubles multiply around me?



God's glory is all around me!"
Psalm 62:5-7a, TPT
---
---
"The

Lord

is for me, so I will have no fear.
What can mere people do to me?



Yes, the

Lord

is for me; he will help me.

    
I will look in triumph at those who hate me.



It is better to take refuge in the

Lord




    

than to trust in people.



It is better to take refuge in the

Lord




    

than to trust in princes."
Psalm 118:6-8, NLT
---
---
"What shall we say about such wonderful things as these?
If God is for us, who can ever be against us?

 
Since he did not spare even his own Son but gave him up for us all, won't he also give us everything else?

 
Who dares accuse us whom God has chosen for his own?
No one—for God himself has given us right standing with himself.

 
Who then will condemn us?
No one—for Christ Jesus died for us and was raised to life for us, and he is sitting in the place of honor at God's right hand, pleading for us."
Romans 8:31-34, NLT
---
---
Third, to know that our help comes from the Lord, we look to the heroes of the faith in the Bible.
Consider those who went before us, those who were victorious, and those who did not quit.
Read back over the stories of Joshua and Caleb, Esther, Ruth, David, and Paul.
Be reminded of what great faith looks like.
This is a biblical thing to do.
In fact, in Hebrews 12:1, we are told to run the race in faith, "since we stand surrounded by all those who have gone before, an enormous cloud of witnesses."
Many faithful saints have lived this life and lived it well.
We can too.
But, we must keep running the race and trusting that our help comes from the Lord.
---
---
Fourth, we remember that our help comes from the Lord as we look back at the personal heroes we know.
Who have you greatly admired?
What grandparent, teacher, pastor, friend, or person set a great example for you?
Who modeled faith in God for you?
And, how can you gain courage because of their examples of faith?
Think about these people right now.
How do you suppose they would respond to all that is going on in our country?
---
---
Truly, it's been my joy to have many great heroes during my time on this earth.
One man that I so admired was my pastor growing up.
His name was Dr. Adrian Rogers.
In recent days, I've thought of him often and wished he was around to share his wit and wisdom about life, politics, and our country.
This week, I particularly remembered one thing he would say.
When he was asked, "What is this world coming to?"
His answer was always,
"This world is coming to Jesus!"
---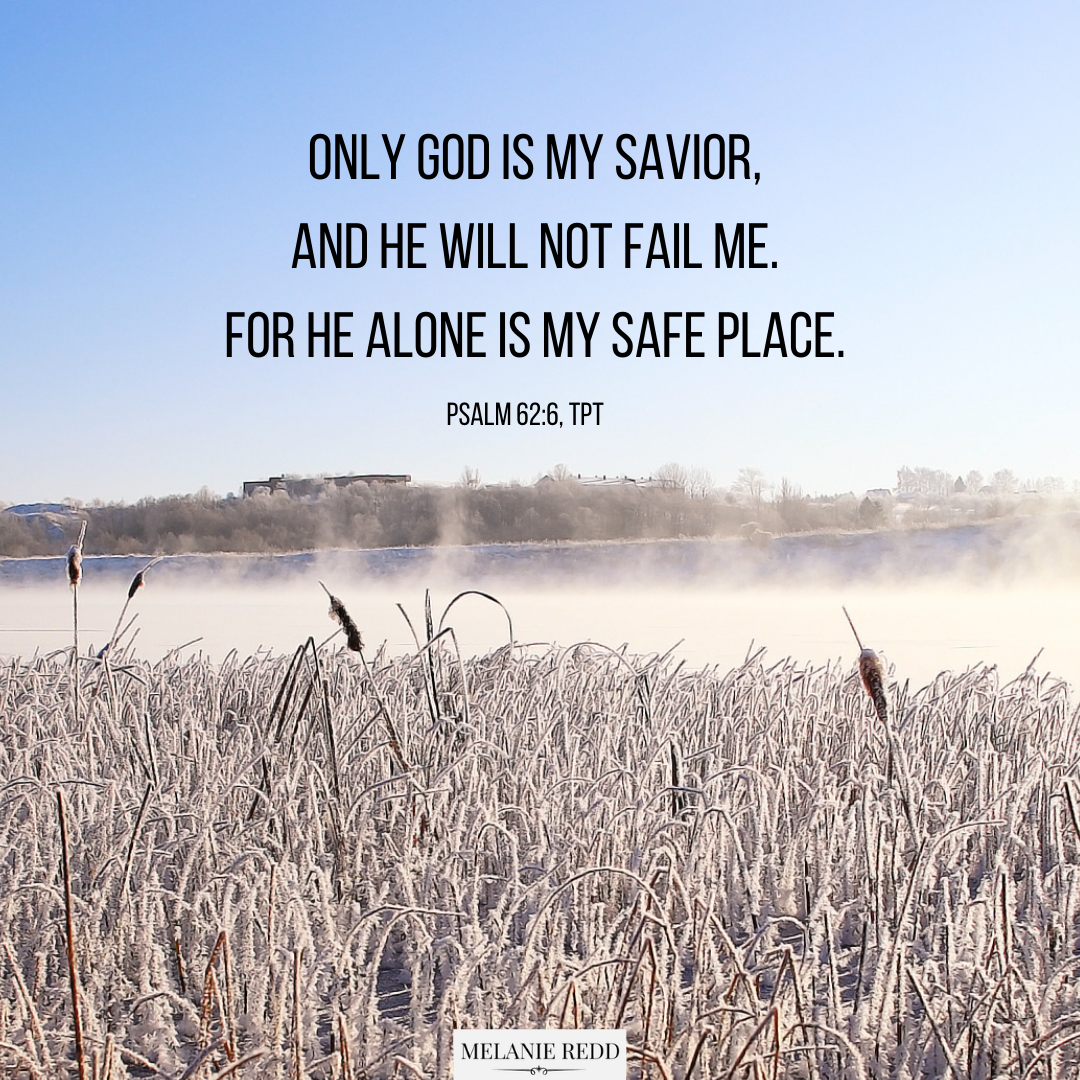 ---
---
Finally, to be reminded that our help comes from the Lord, we can look to other believers and stand together in prayer.
Invite others to pray with you.
Pray for them.
Band together to encourage each other.
In Ecclesiastes, we are reminded, "An enemy might be able to defeat one person, but two people can stand back-to-back to defend each other. And three people are even stronger. They are like a rope that has three parts wrapped together—it is very hard to break."
---
So, find some people to stand together in faith.
Connect again with those who inspire you and point you to Jesus.
---
---
Final Thoughts
Honestly, I've been so saddened by the events all around us.
Along with you, I've felt all of the emotions – anger, hurt, confusion, uncertainty, defensiveness, and discouragement.
However, we DO NOT live as those with no hope!
In 1 Thess. 4:13, we are reminded that God doesn't want us "to be like those who have no hope."
We have a secure hope – "an anchor for our souls" – and His name is Jesus (Hebrews 6:19).
---
The time is now!
We must decide if we trust in the God we talk and sing about.
Is He real or is He just a game to us?
Do we trust Him or are we just playing church?
Like no time I can ever remember before in my life, we get to choose.
Will we look in the wrong places or turn to the right ones?
---
---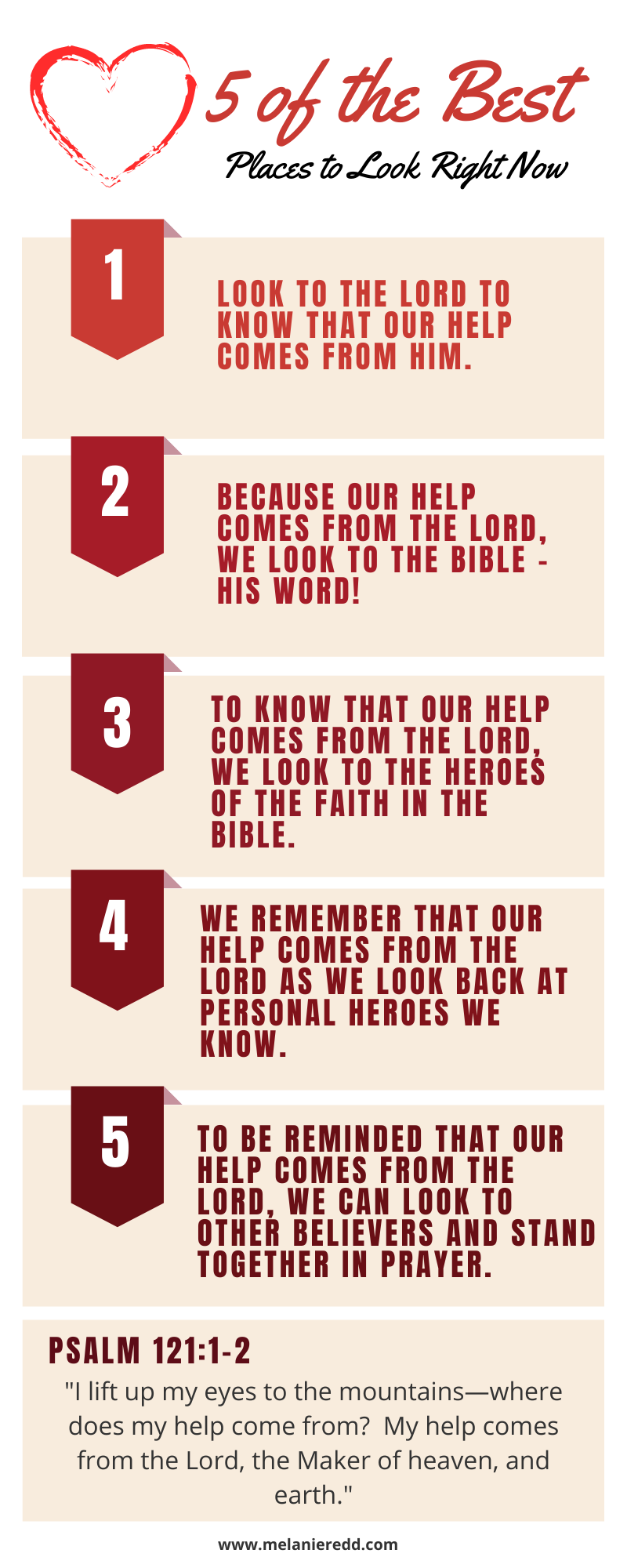 ---
---
Were you encouraged by what you read?
Then, would you share this article with a friend, co-worker, or family member?
Or, maybe you can send it to a friend or family member?
This blog occasionally uses affiliate links and may contain affiliate links. Additionally, Melanie Redd is a participant in the Amazon Services LLC Associates Program. This is an affiliate advertising program designed to provide a means for sites to earn advertising fees. These are earned by advertising and linking to amazon.com. Also, for more on my disclosure policy, click HERE.
© Melanie Redd and Hope Ministry, 2023. Unauthorized use and/or duplication of this material without express and written permission from this blog's author and/or owner is strictly prohibited. Further, excerpts and links may be used, provided that full and clear credit is given to Melanie Redd and Hope Ministry, LLC. Please give appropriate and specific directions to the original content.
---
5 of the Best Places to Look Right Now (Our Help Comes From the Lord!)