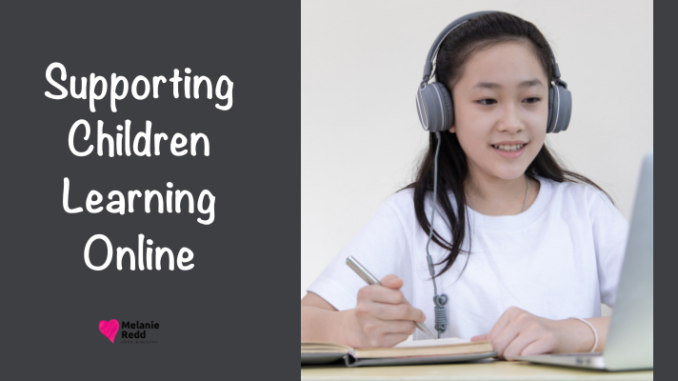 ---
Supporting Children Learning Online
Children's education is one of the most important places that we can support them, aside from what they might learn in school.
In Sunday school and other studies – we can support them in their interests too. 
Online learning platforms can be the best place for children to spend time.
In addition, they can make the most of the tools and technology that they have in the home. 
But why is online so beneficial?
---
The Comfort of Children Learning Online
Not all children are comfortable asking questions in a learning environment where there are more children.
However, from the comfort of their own home with supportive parents, they are free to ask all the questions they like.
It is always important to remember that there is
no such thing as a silly question
, and that can be fully realized in the comfort of their own home. 
---
The Variety of Children Learning Online
All children learn; differently; some need to do the activity. Others are happy to read about it.
For others, they will need to see something in action, like a video, which is more beneficial.
Videos can help them to
get more information
about a topic or watch an intro to see how much they like it. 
It's not just about the different ways of learning, though; there is a huge variety of options too.
Depending on what the child is more interested in, it could be religious teachings, sciences, English, other languages, how to raise chickens – or even how to knit! There are plenty of options. 
---
Ready when you are
With today's busy modern life, it can be tricky to make it to classes, courses, and other learning establishments.
But if you suddenly have a few hours free, your child can hop onto their learning platform and make the most of it. 
At the most, you will lose a few moments either signing up or logging into your platform to start learning again. 
---
Measurable 
Teachers, tutors, and other educational bodies will give you regular reports on the child and how they are progressing. Also, they can give regular exams.
But that doesn't always give parents a good overview of the bits in between. 
Online learning usually offers parents and guardians a great overview of the progress and highlights strengths and areas that the child needs support. 
With these measurables right there, it becomes easier for parents and families to help their children get the most from their education. 
---
The Cost of Children Learning Online
Education can often come at a high cost in terms of finance.
However, with online learning, there are thousands of free taster courses, online videos, and other resources.
These resources allow children to access a high level of education, with talks written or delivered by experts for a fraction of the typical cost. 
Online learning also cuts out the cost of traveling to an establishment, books, lunches, or any extras that might be associated with learning.
Of course, online learning is a big deal for homeschooling families. Further, it can be helpful for those who have children in school.
For some, it can be the perfect support for school-based education. 
Online learning will also arm children with many of the skills they will need in the modern world.
---
---
Were you encouraged by what you read?
Then, would you share this article with a friend, co-worker, or family member?
Or, maybe you can send it to a friend or family member?
This blog occasionally uses affiliate links and may contain affiliate links. Additionally, Melanie Redd is a participant in the Amazon Services LLC Associates Program. This is an affiliate advertising program designed to provide a means for sites to earn advertising fees. These are earned by advertising and linking to amazon.com. Also, for more on my disclosure policy, click HERE.
© Melanie Redd and Hope Ministry, 2023. Unauthorized use and/or duplication of this material without express and written permission from this blog's author and/or owner is strictly prohibited. Further, excerpts and links may be used, provided that full and clear credit is given to Melanie Redd and Hope Ministry, LLC. Please give appropriate and specific directions to the original content.