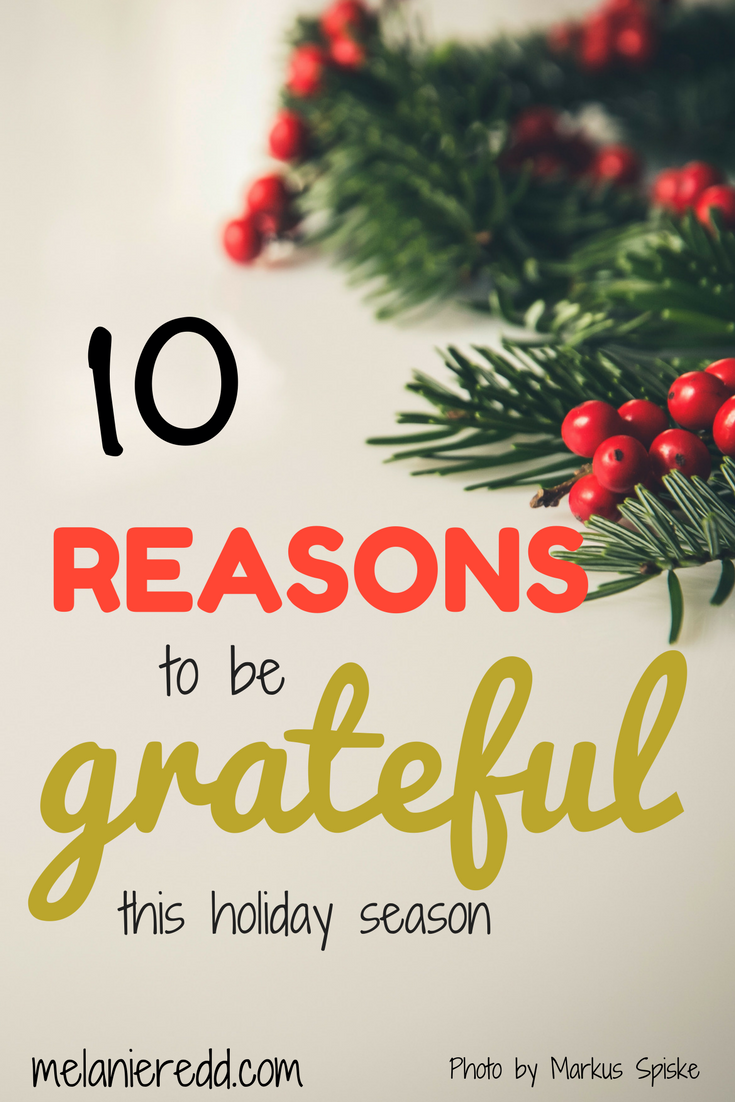 ---
'Tis the season to be jolly…
Or at least that is what everyone tells us. Over the years we have been taught that the Holiday season is supposed to be a time for merriment, joy, and excitement.
From the time we were little children, we were lead to believe that the month of December is supposed to be magical, filled with idyllic moments shopping, decorating, and happy families crowding around a burning yule log sipping hot cocoa and popping corn by the fire as we prepare to celebrate the birth of Jesus.
Unfortunately, no one told us that there might be times when the Holidays are anything, but merry.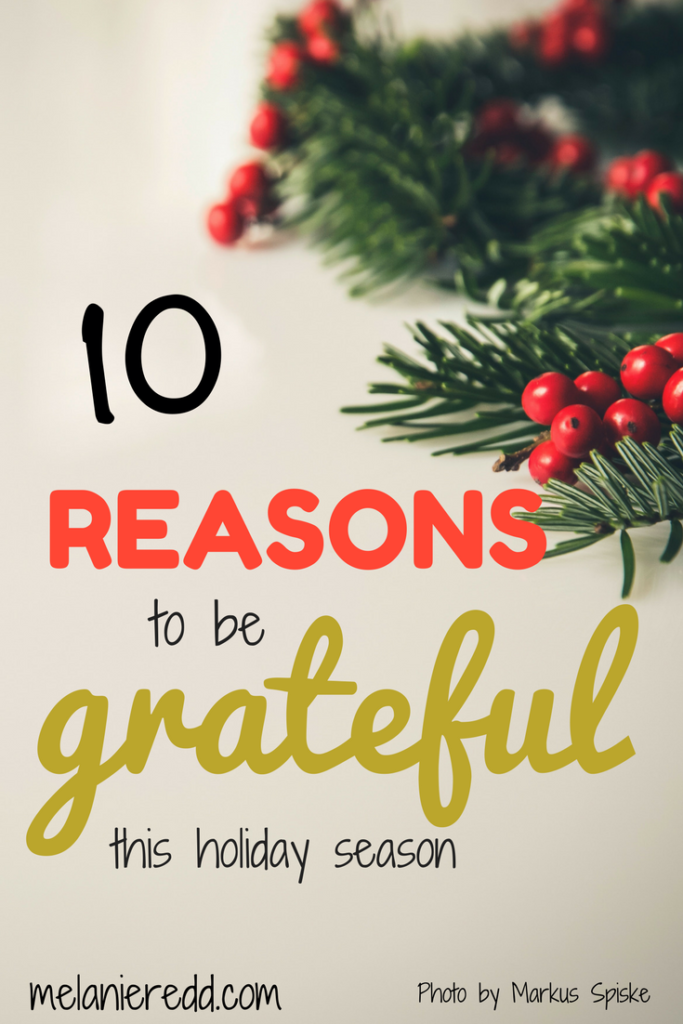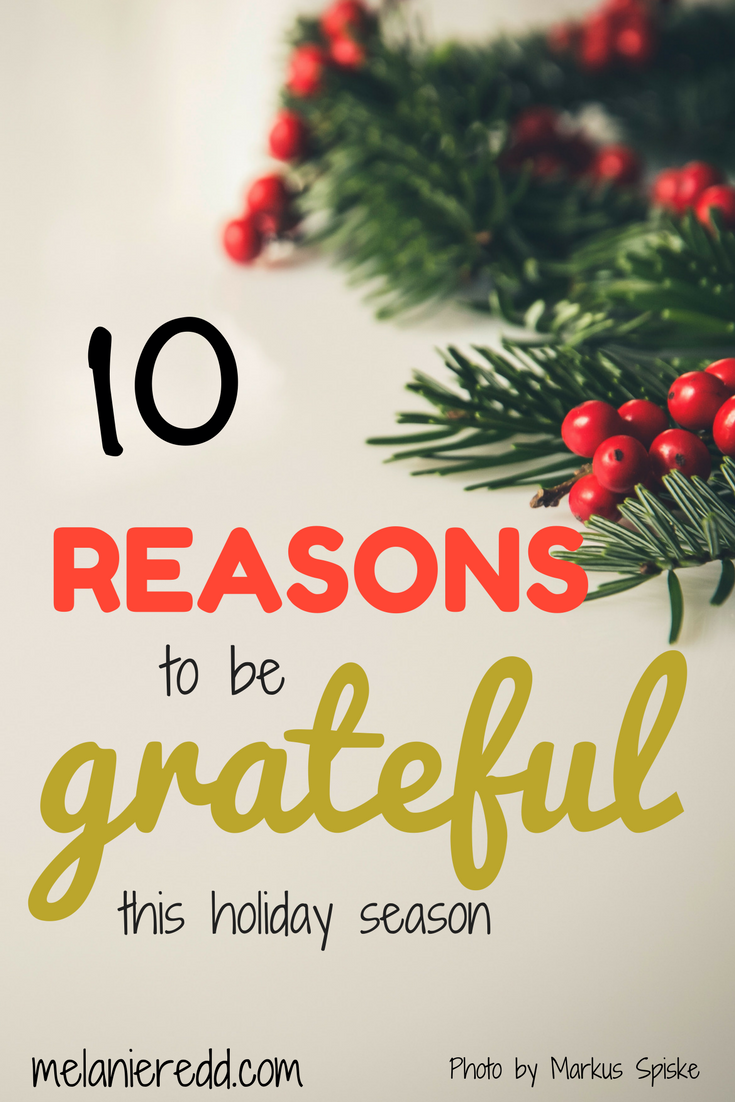 ---
If you are facing a blue Christmas and struggling to find a little joy this season, please scroll through the following list for some encouragement today.
Here are 10 reasons to be grateful this holiday season:
Reason One – Our Savior's birth.
The real reason for Christmas isn't wrapped up in all the ribbons, bows, and decking of the halls. Jesus was born for us and we can't lose sight of God fulfilling his promise.
At times, when we get caught up in shopping, decorating, and eating it can be difficult to remember the true meaning of the Holidays.
Focusing on the true meaning of Christmas and blessed gift of Heaven is a humbling and reflective way to be grateful this Holiday.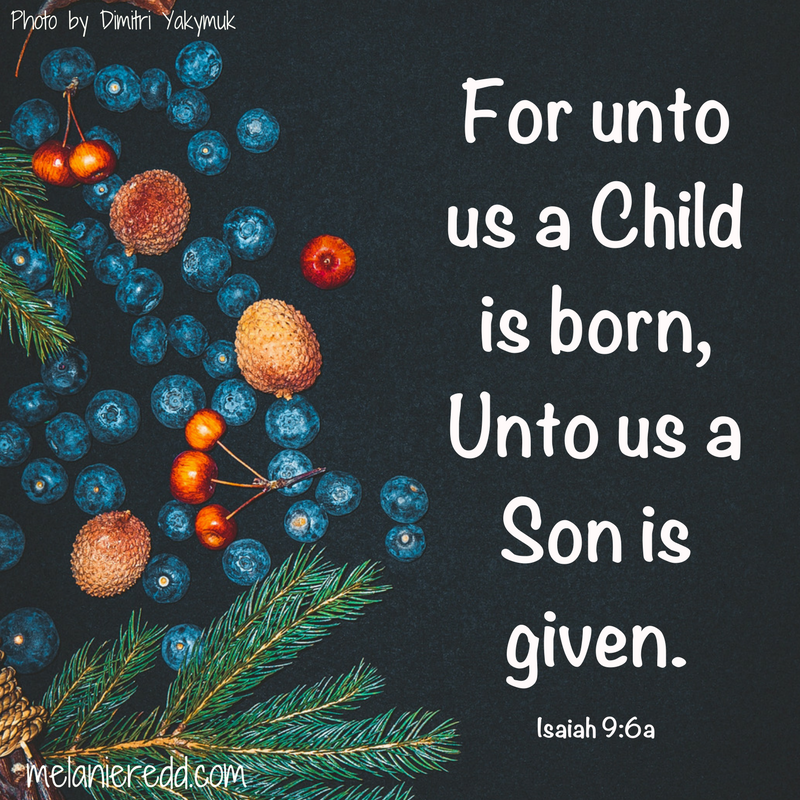 ---
Reason Two: We have the right to celebrate.
It's no secret that Christians around the world have seen persecution in the past and even in recent years. During Advent and Christmas, we have the perfect opportunity to be grateful that we can worship the way we desire.
Whether we attend a traditional church service or a non-traditional one, we should be thankful that we are blessed to celebrate in ways according to our faith. 
---
Reason Three: We have a family.
Whether they are our blood relatives or family in Christ, we have a group of individuals we can cherish and appreciate the holidays with.
Expressly, we can reach out to others who may be struggling this Christmas season and include them in your plans for the holidays.
Take time to rekindle relationships, worship together, or volunteer to celebrate this season with your family or friends.
---
Reason Four: Traditions. 
The holidays are loaded with time-honored traditions. Whether it is attending the candlelit Christmas Eve church service, decorating a tree, or watching movies in Christmas pajamas, these activities bring us closer to our loved ones and strengthen our values and beliefs.
We need to embrace these moments to remember family members, tell stories, and touch base within our faith. Additionally, we can look for new opportunities to reflect on what matters and to make new memories.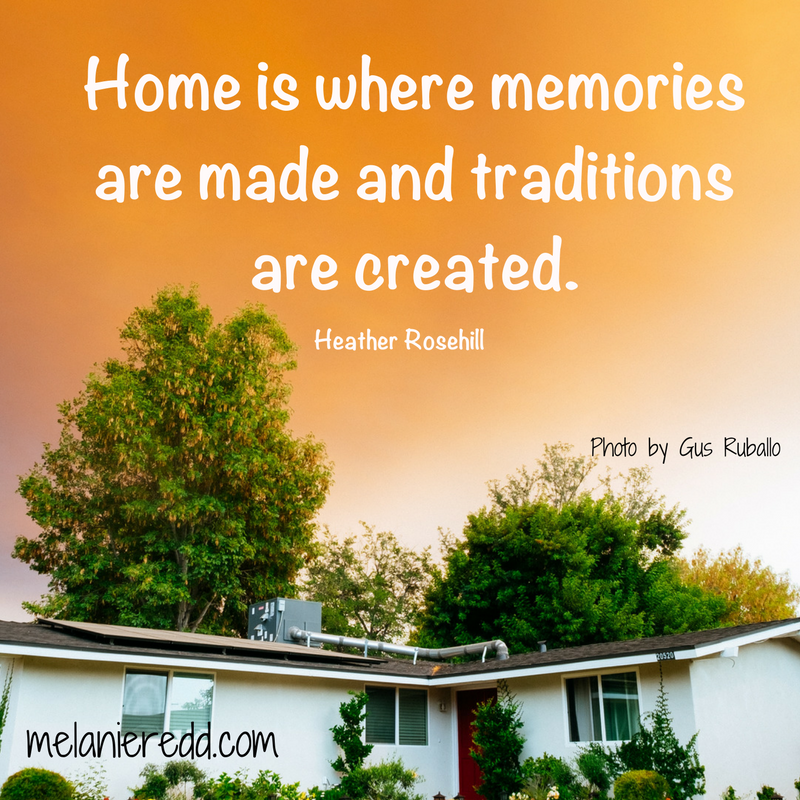 ---
Reason Five: We can make our own new traditions.
Sometimes, traditions are stark reminders of the pain we are feeling. Especially, if it is our first Christmas without a loved one, after a breakup, diagnosis of an illness, and more.
Also, we can take a little solace in the fact that we don't have to always follow the previous year's itinerary.
We can make new traditions that are meaningful to us, so give yourself permission to change things up and do what works for you.
---
Reason Six: Forgiveness.
The joyful holidays can often bring past hurts and wrongs back into our thoughts.
Thankfully, by God's grace and the gift of Jesus, we are forgiven and can forgive others.
Therefore, forgiveness is something we can be grateful for this holiday because it allows us to heal past wrongs and look forward.
---
Reason Seven: Make the most of every day.
One reason to be grateful for this holiday is that we have the chance to make the most of our days. Further, we can add a little brightness to someone else's holiday.
Others, even those wearing smiles and putting on a good face might be struggling this season, too. Also, challenge yourself to send a care package, bake cookies for a shut-in, or spend a few hours volunteering with your favorite charity.
---
Reason Eight: The Gospel.
One of the greatest gifts we have been given is the Gospel and our faith. Our hearts have been opened to trust in Jesus who bore our punishment on the cross. Truly, this applies to us, even if we are going through terrible suffering.
Truly, we always have a reason to rejoice and be thankful for our salvation and the privilege of serving Him.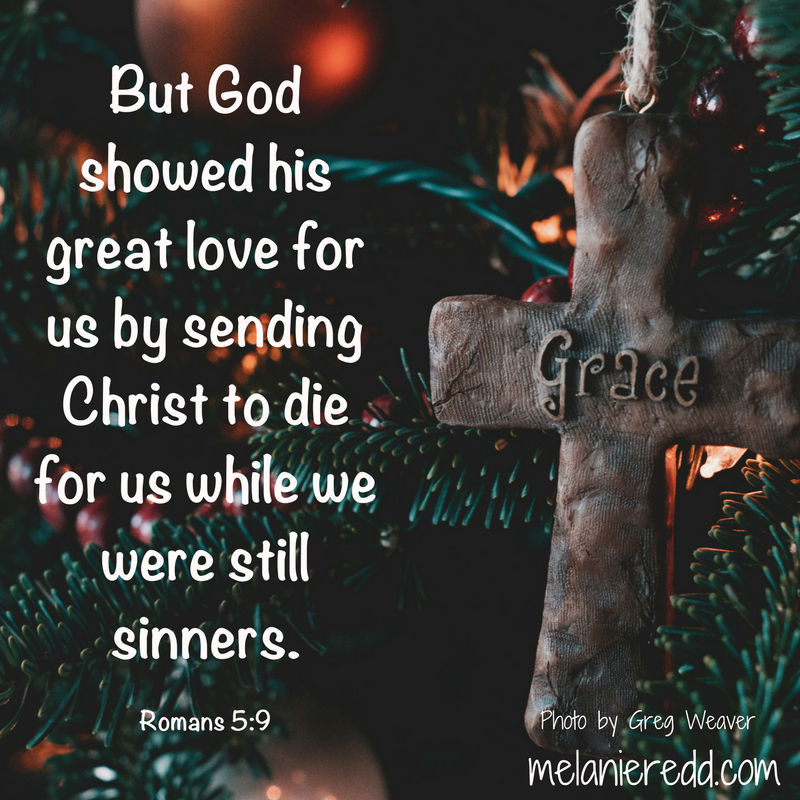 ---
Reason Nine: The sights and sounds of Christmas. 
Not all holidays are created equal and Christmas pulls out all the stops. Embrace all the decorations, greenery, flowers, lights, and carols.
Additionally, we can use these symbols to remind us of the real reason for the season.
---
Reason Ten: Goodwill.
Countless experts believe being grateful helps find happiness. During the holidays, look around and "notice the good in every day, even if every day is not great". Finding a little goodwill and the blessings around us can make our days brighter
What reasons do you have to be grateful for this holiday season?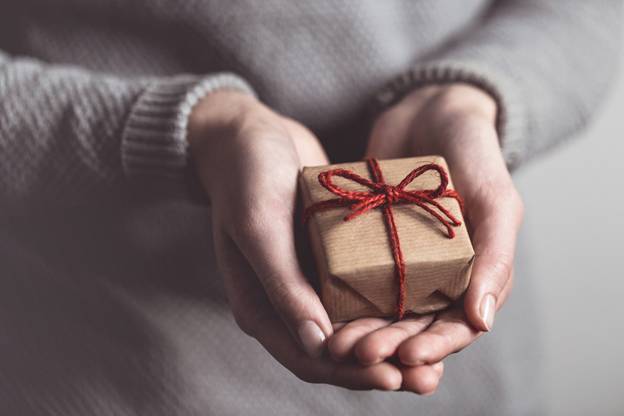 ---
---
About the Author:
Maggie Baker is a freelance writer and an encourager. Thank you, Maggie, for sharing all of these wonderful holiday ideas with us. May we, indeed, be more grateful. There is so much to be thankful for!
Truly, we've been blessed with your words today!
---
---
Want more Holiday Encouragement?
---
---
Encouraged by what you read?
Would you share this article with a friend, co-worker, or family member?
Maybe you can send it to a friend or family member?
This blog occasionally uses affiliate links and may contain affiliate links. Additionally, Melanie Redd is a participant in the Amazon Services LLC Associates Program. Also, this is an affiliate advertising program designed to provide a means for sites to earn advertising fees by advertising and linking to amazon.com. For more on my disclosure policy, click HERE.
© Melanie Redd and Ministry of Hope, 2017. Unauthorized use and/or duplication of this material without express and written permission from this blog's author and/or owner is strictly prohibited. Excerpts and links may be used. However, we ask that full and clear credit is given to Melanie Redd and Ministry of Hope. Please give appropriate and specific direction to the original content.
---