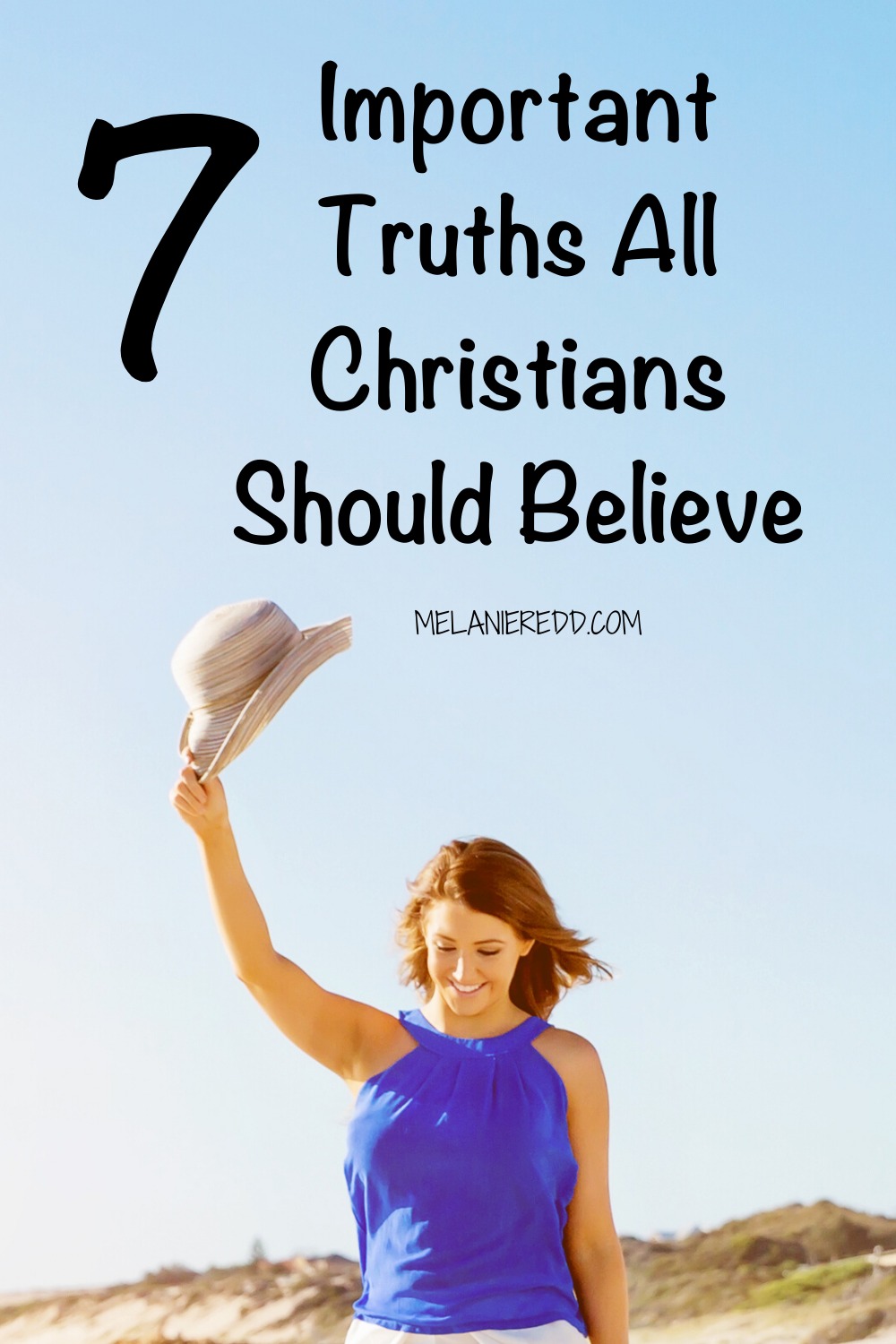 ---
We listen to the radio, television, magazines, and the opinions of friends.
Honestly, there is so much information fighting for space in our mind that we don't even realize what we're remembering most of the time.
Or, we don't remember at all.
In the same token, we fly through the day with little thought to what we're believing, saying, and sharing.
This, dear Christian, is dangerous.
---

---
7 Important Truths All Christians Should Believe
---
Whereas, we must guard our minds.
In fact, we must be fighting to fill our heads with the truth.
We must be proactive, choosing to fight the lies with what God says.
The Bible tells us to "demolish arguments and every pretense that sets itself up against the knowledge of God, and take every thought captive to make it obedient to Christ." [2 Corinthians 10:5]
This is important stuff.
So, rather than beginning the day reading books, newspapers, and texts from opinionated friends, let's take a few minutes to fill our minds with truth.
---
Here are

7 truths every Christian needs daily

.
---
First, You have been bought with a price.
Indeed, you are God's.
He chose to make you, pursue you, forgive you, redeem you, and adopt you as His own.
Additionally, He sent His Son to die so that he would be glorified with your new life. God loves you enough to make your body a temple of the Holy Spirit. Further, God loves you enough to chase you and catch you.
He loves you enough to send His Son to the cross.
What does this mean, Christian? Surely, your life has purpose, meaning, and value.
---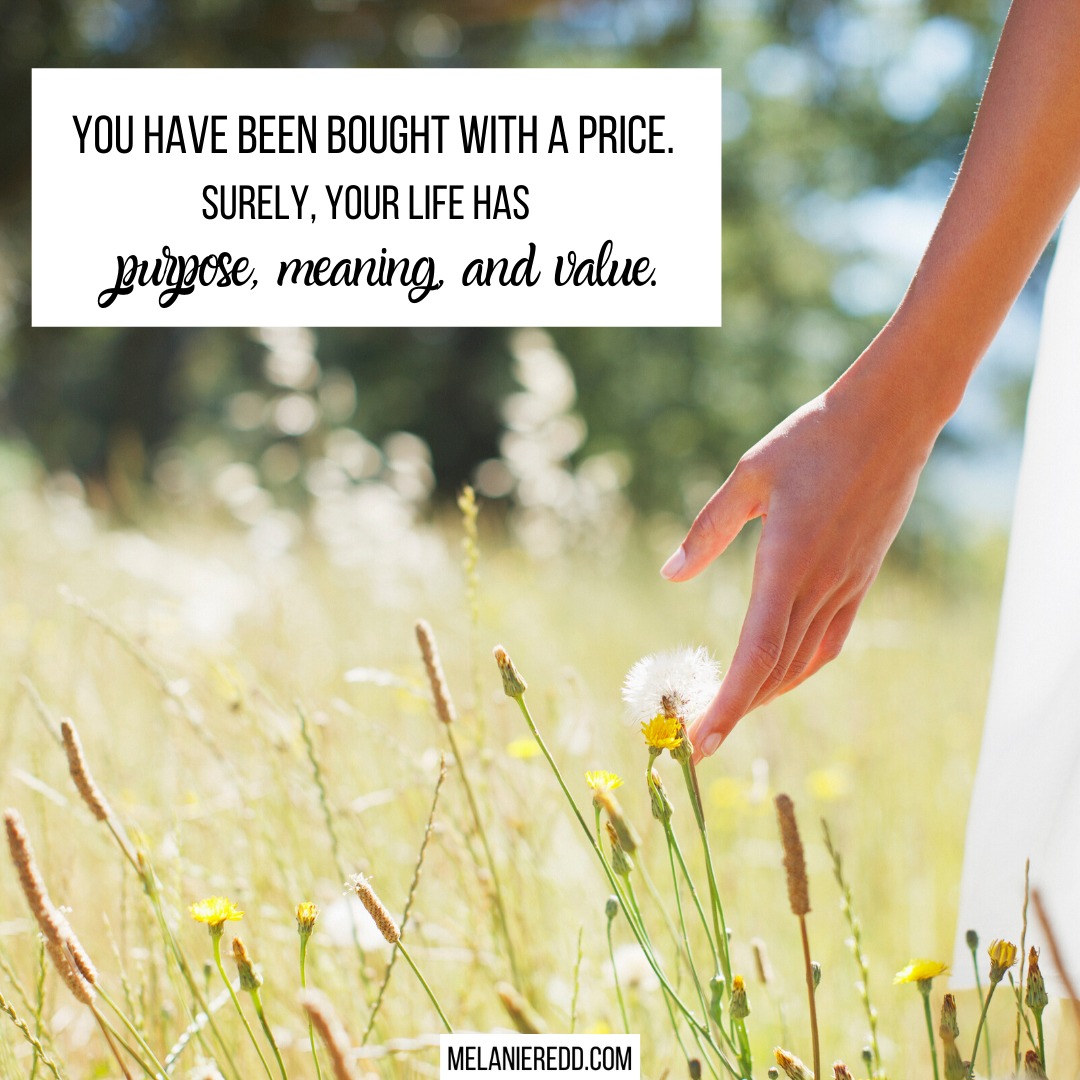 ---
Second,

You are redeemed and forgiven of all sin

.
In fact, all of the evil you have ever done – and in Scripture, it tells us that everyone has done evil [Romans 3:10] – is washed away. It is gone.
So, there is no need for shame. Indeed, there is nothing you have done that Jesus did not redeem on the cross. What a gift!
What does this mean, Christian? Although confession is necessary, forgiveness is certain.
---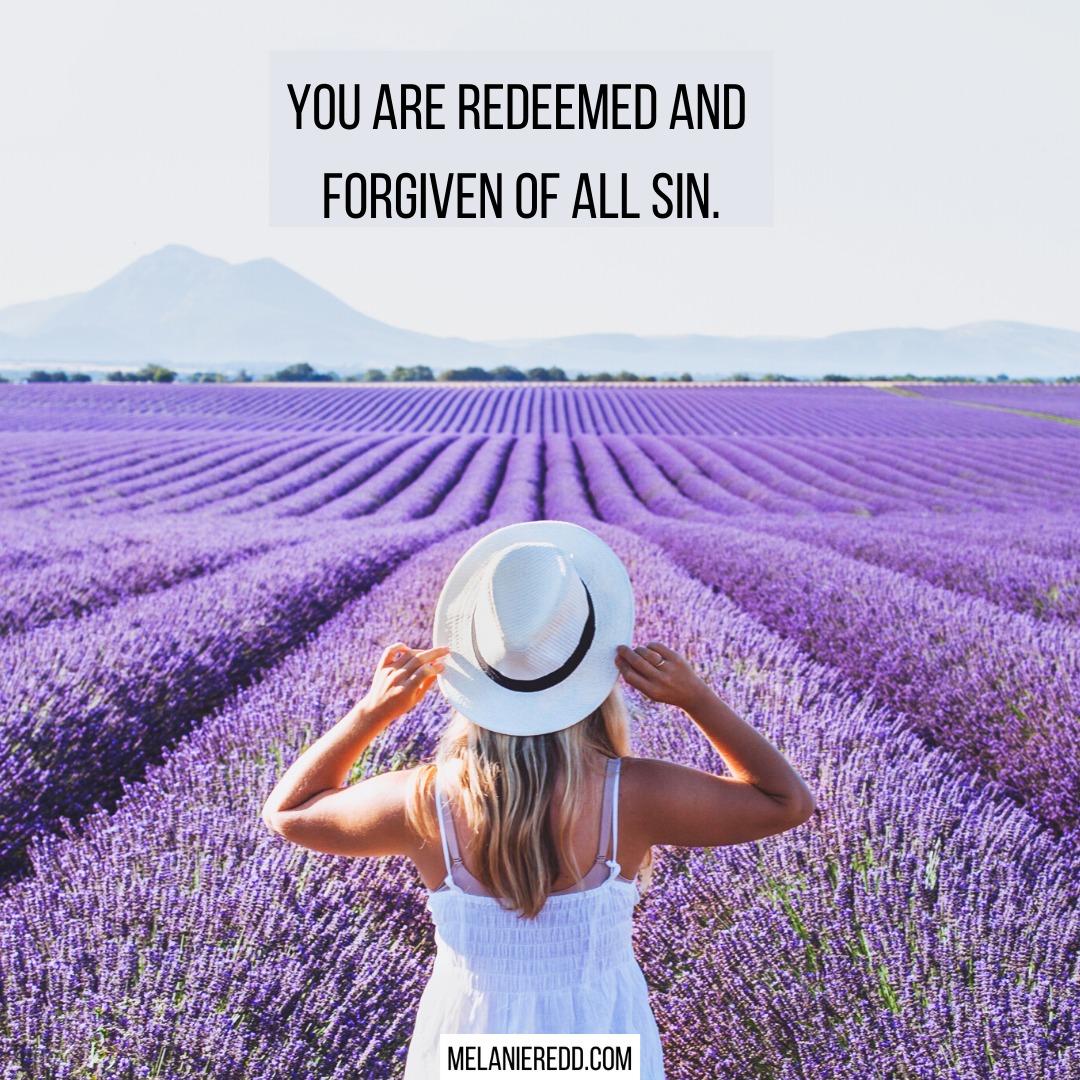 ---
Third, You cannot be separated from God's love

.
To clarify, the Lord cherishes you, holds your tender heart, and calls you His child. Nothing can stop that.
What does this mean, Christian? Because of this, you can run to the Lord with your struggles. Certainly, He longs to hold you and love you.
---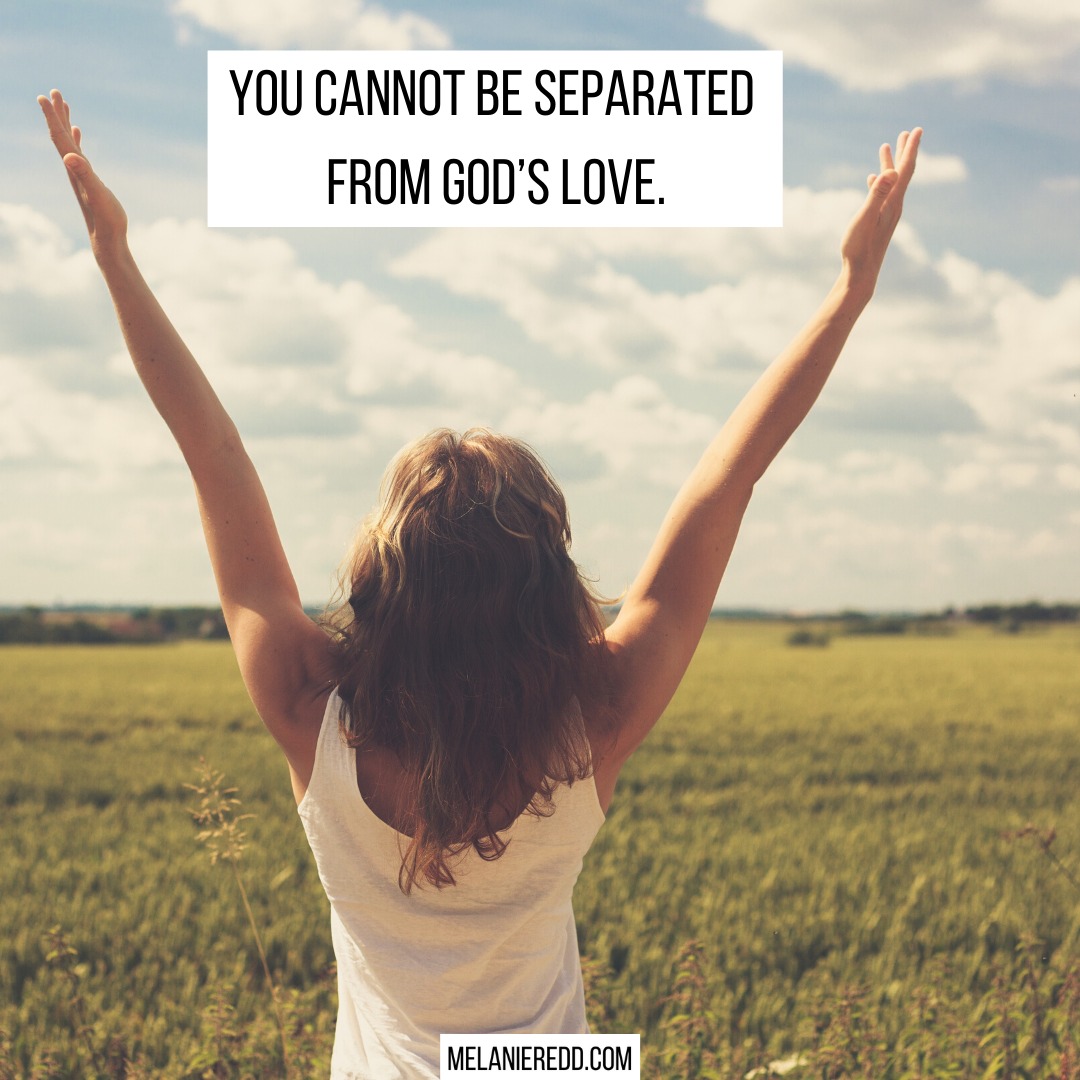 ---
Fourth, You are God's & the devil has no rule in your life.
Unfortunately, the devil loves to try and squirm his way into our lives.
Further, he likes to make us feel inferior, anxious, bitter, and rebellious. And, he likes to make us think that we can be our own little gods.
But the truth is this: victory has already been claimed.
Christ won. In particular, He defeated the monster of Satan who now has no dominion in your life. Tell him to back away, because in Jesus' name there is no room for the devil.
What does this mean, Christian? Certainly, you can claim Jesus when you feel the forces of evil. He will show up. After all, He already won the battle.
---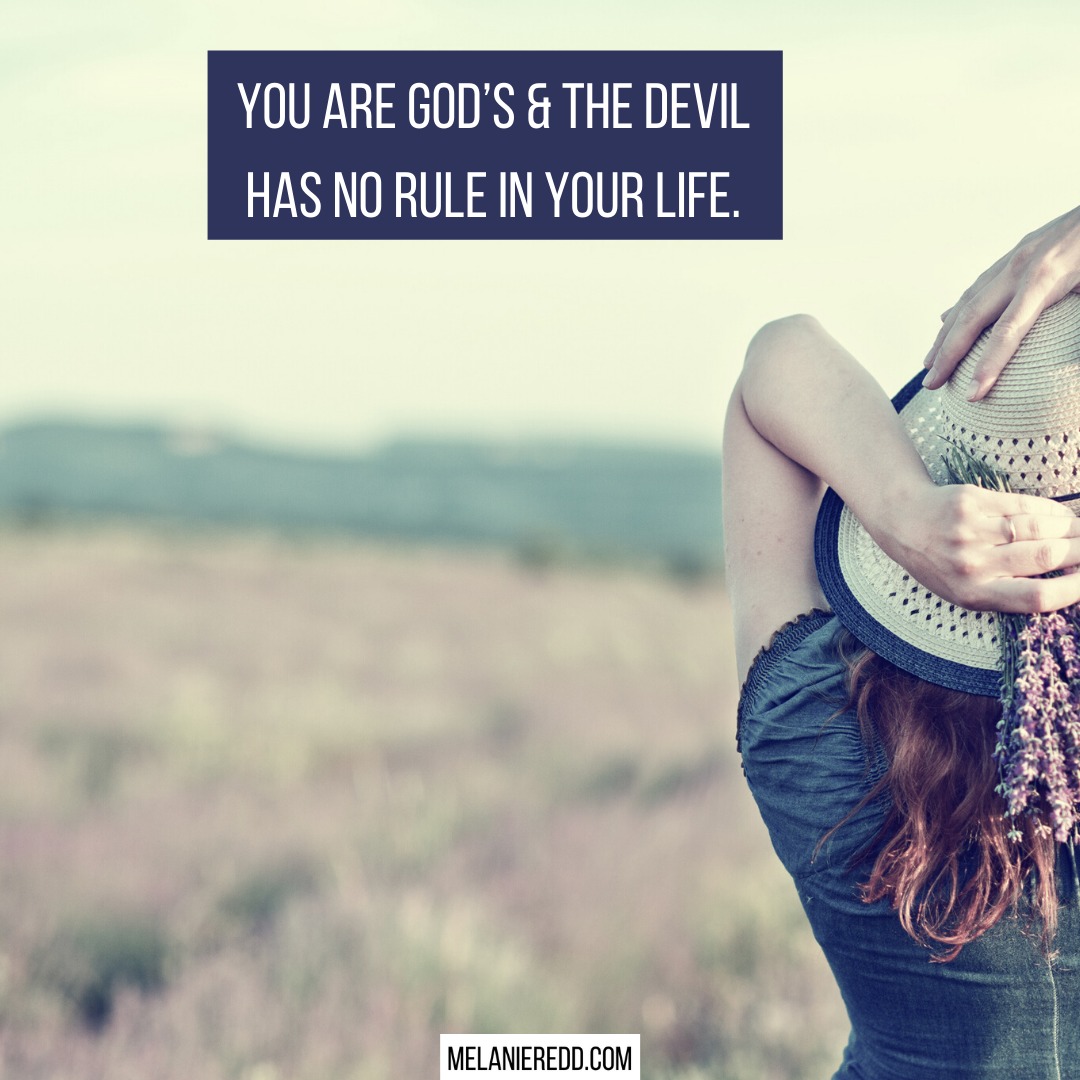 ---
Fifth,

You are God's workmanship

.
God crafted you. God has given you abilities for His glory – so that you can work as unto the Lord.
He cares about your successes, and He also cares about making His name known among the nations.
Indeed, He will use faithful servants to proclaim His truth. And that is you.
You are His workmanship, created to work for God's glory and purposes.
What does this mean, Christian? We can use our passions and skills to be Jesus in the world. Think of the gifts God has given you and use them.
---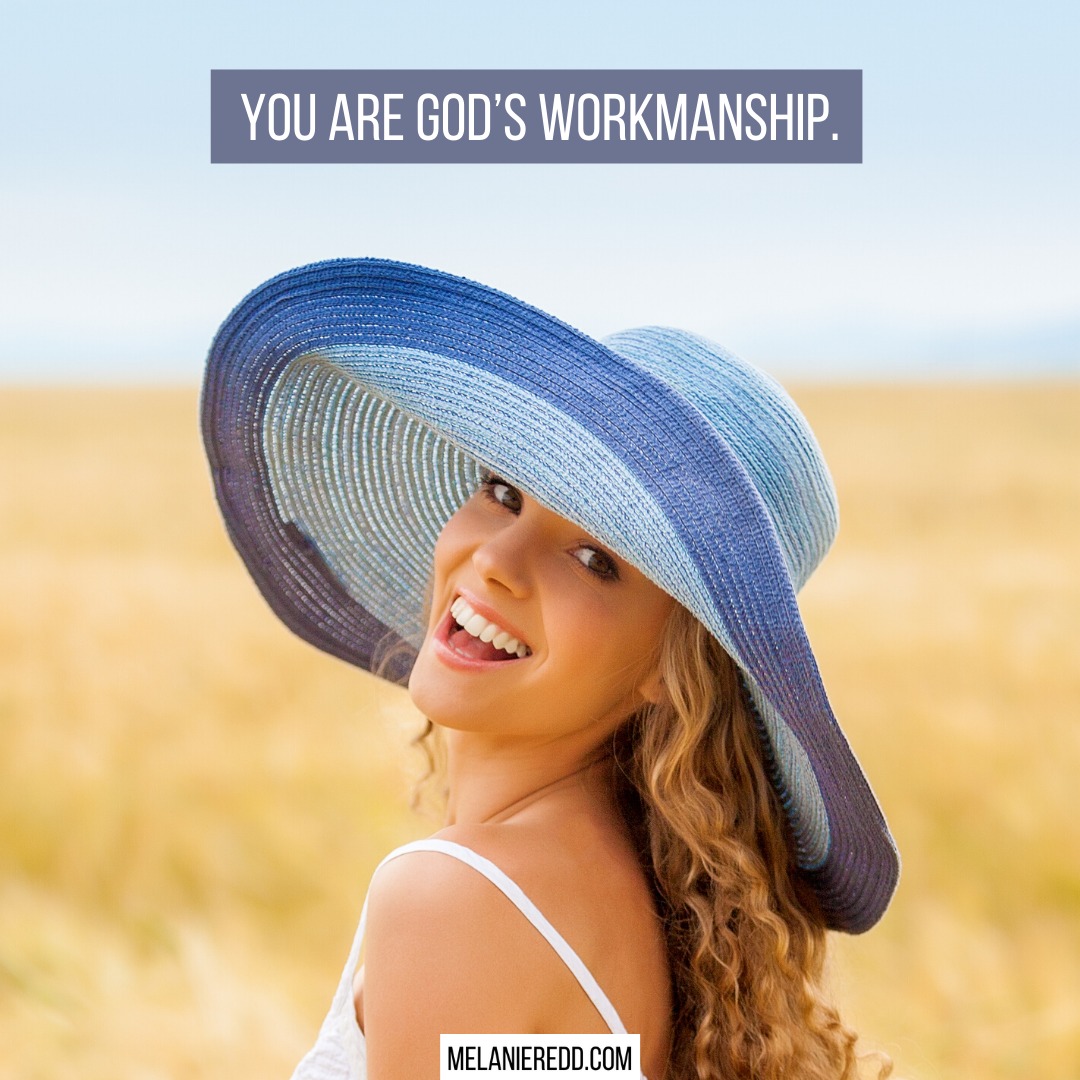 ---
Sixth,

You are complete in Jesus

.
Nothing defines you except for the blood and the name of Jesus.
If you're searching for fulfillment in something other than the Lord, you're looking in the wrong place, friend. Your job will not fulfill you.
Your marriage will not fulfill you. Additionally, your children, your home, your money, your appearance – none of it will fulfill you.
Do you want to know what will?
Jesus. His truth. His love. Truly, His promises about your worth. And because of His death on the cross, you are made complete and whole.
What does this mean, Christian? Your heart longs for Jesus. Fill it with Him and not the things of the world.
---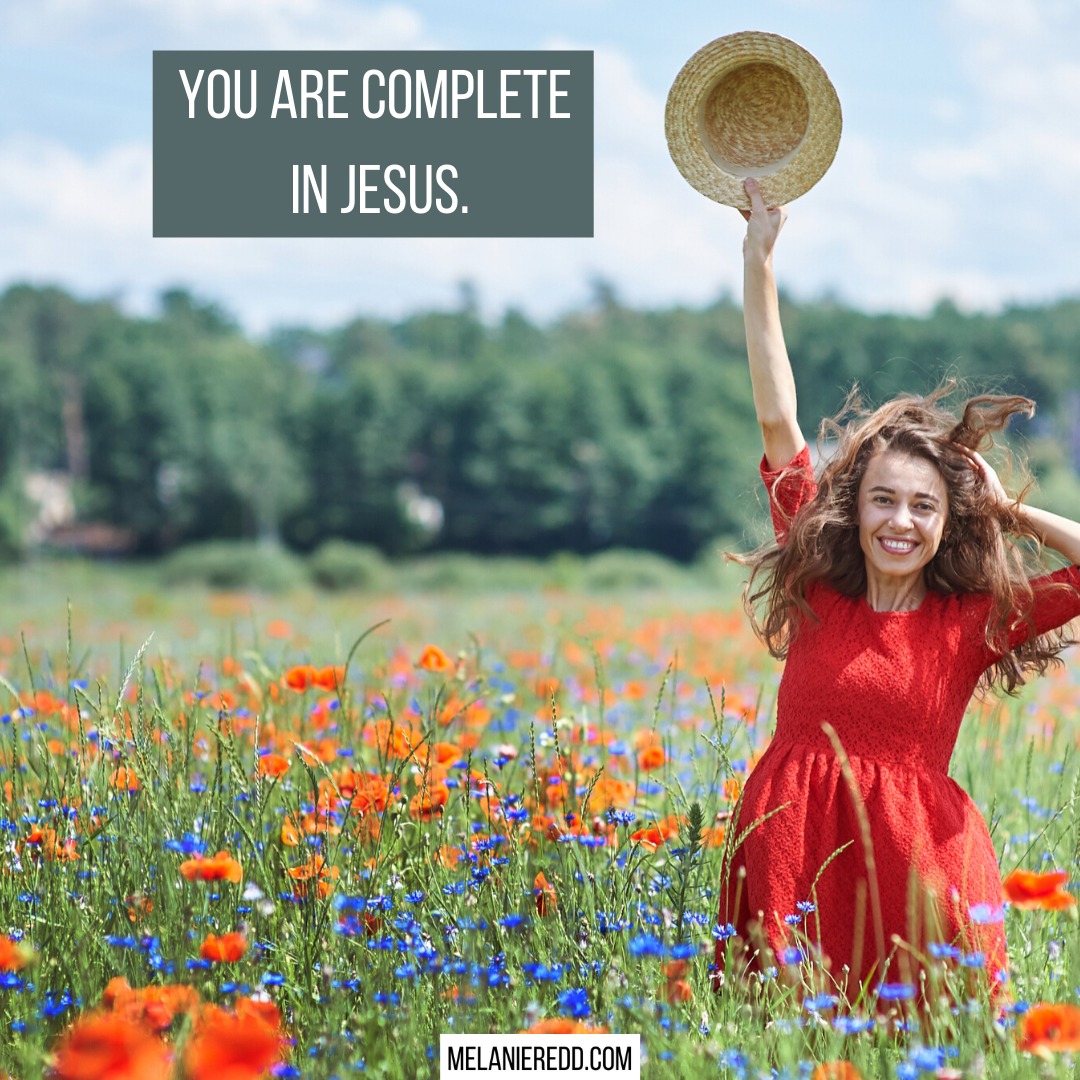 ---
Seventh,

You have access to God through the Spirit

.
Do you know what else?
He hears. He loves you. And, He cares about the struggles, concerns, fears, and hardships you face. Cry out to Him. We've been given access through the Spirit.
What does this mean, Christian? You are never alone. You are always heard. God deeply cares.
---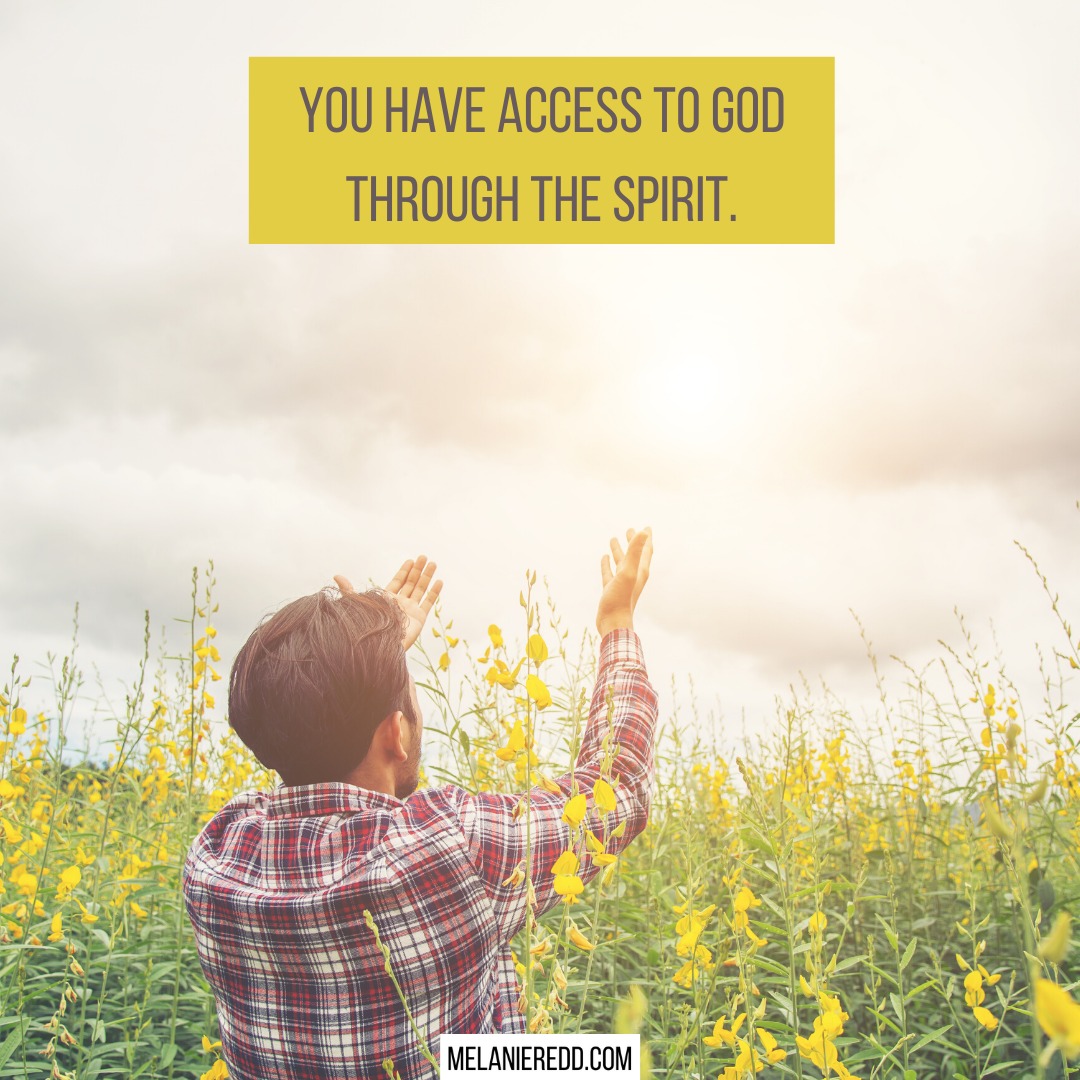 ---
Grab ahold of these truths and fight to believe them each and every day.
You are so valued & so loved by the Creator of the world.
Goodness, if I could sit across from you at a coffee shop sipping lattes, you would hear my passion – please believe these truths.
Fight to believe them.

Pray for a deeper ability to believe them.

Trust what God says about you.

Run to Him daily.
---
You are worthy, redeemed, loved, protected, set apart, complete, and heard.
---
About the Author:
Alison Tiemeyer is a wife, mom blogger, and Jesus-follower growing in grace and truth daily.
She loves coffee in the morning, experimenting in the kitchen, camping with her husband, and reading in a hammock just about anywhere.
---
---
We've got a wonderful family resource to share with you!
It's a devotional book for teen girls called Live in Light.
Live In Light is every girl's guide to tackling their teenage years with the wisdom and comfort of the Bible. From navigating the pressure to be "perfect" on social media to dating and dealing with frenemies, these 5-minute devotionals help you to become the woman that both you and God want you to be.
Inside these teen devotionals for girls, you'll find:
5-minute devotionals—Bring the Bible into your day at any moment with quick and practical readings.
Relatable Scripture—Unpack lessons from the Bible with anecdotes you can apply to your daily life.
A spiritual toolkit—Relate God's words to challenges and topics like social media, body image, self-worth, and more.
In a world filled with change, this book offers unwavering guidance to live under the bright light of faith.
Discover more on Amazon at Live in Light.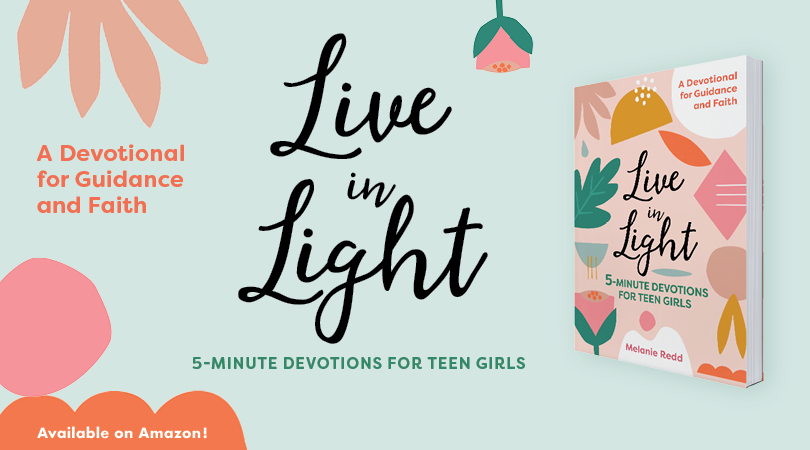 ---
---
Were you blessed by what you read?
Then, would you share this article with a friend, co-worker, or family member?
Or, maybe you can send it to a friend or family member?
This blog occasionally uses affiliate links and may contain affiliate links. Additionally, Melanie Redd is a participant in the Amazon Services LLC Associates Program, an affiliate advertising program designed to provide a means for sites to earn advertising fees by advertising and linking to amazon.com. Also, for more on my disclosure policy, click HERE.
© Melanie Redd and Ministry of Hope, 2020. Unauthorized use and/or duplication of this material without express and written permission from this blog's author and/or owner is strictly prohibited. Further, excerpts and links may be used, provided that full and clear credit is given to Melanie Redd and Ministry of Hope with appropriate and specific direction to the original content.
---