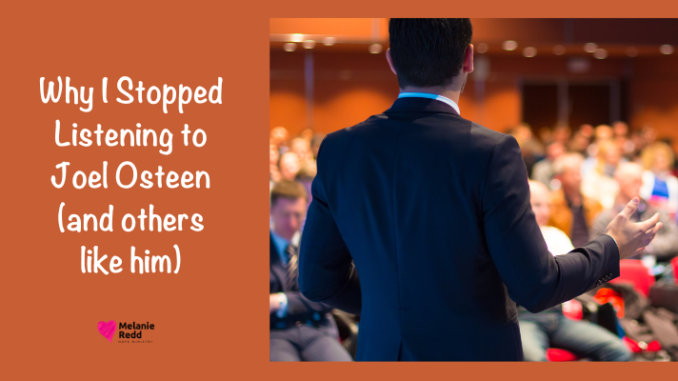 ---
Maybe it was his Texas drawl.
Or his huge smile.
Possibly it was the affirming way that he spoke.
Whatever the case, I was a fan of Joel Osteen – for a while.
---
Why I Stopped Listening to Joel Osteen (and others like him)
I would catch him from time to time on TV and enjoyed listening to all of the positive things that he had to say.
One day in particular, (about 8 years ago) I liked his message so much that I actually got out my notebook and took notes.
He was speaking on this topic:
"God really wants to bless you.
He wants to give you your heart's desire."
---
Who doesn't like sermons like this!!!
So, I pulled out my notepad and wrote out all sorts of great quotes and suggestions from this preacher in South Texas.
Everything he said was so encouraging!
At one point in the message, he told a story. 
In this story, he shared how his wife had found a certain house that she loved. She began to pray that God would give her this particular house.
Each time they'd walk by the house or drive by the house, they'd claim it as their own, knowing God was going to give them the house.
---
And, God did!
Joel closed his message by suggesting that everyone listening to the sound of his voice, do the same thing.
He said,
"Ask God to give you your heart's desire.
Invite Him to bless you with those things you most love and want.
He wants to be good to you.
He wants to bless you."
---
So, I took those words to heart.
I liked how they sounded!
For you see, we had left our dream home after

ONLY

living there for 11 months.
We'd planned the home, consulted in the construction, and chosen every item from the light switches to the trims to the dimensions of the rooms.
That beautiful home was built on a wooded one-acre lot in the most quaint and peaceful community.
We hoped to grow old in that house.
---
But, God had very different plans.
He moved us from that dream home to a very small apartment in a large city with no yard. This apartment sits in the middle of a loud and busy area.
It was quite a change!
And, on that Sunday morning, I took what Joel Osteen said to heart.
---
If God could give

HIS WIFE

the home of her dreams, He could do the same for

ME

.
So, I began to pray for that new home. 
I fasted in prayer for that home.

I asked friends to pray for that home for us.

Often, I asked God for a home.

Many times, I literally begged God for a home.

I believed in God for a home.

I had one picked out that I knew would be perfect for us.
---
No home came.
And, God didn't answer our prayers as He'd answered Victoria Osteen's prayers.
Truly, we knew He wanted to bless us, but He did not choose to bless us with a house for a very long time.
In fact, we lived in a small apartment for over 7 years without even the prospect of a change in address.
---
Eventually, God did provide a home for us.
It was not our dream home or that specific home for which I had prayed.
But, it was a good home for our family and for our needs.
And, it was an answer to our prayers.
---
The hard question remains… Does God always answer our prayers in the way we think He will?
---
---
No.
Not always.
However, we can take to heart the advice of Dr. Adrian Rogers,
"Pray until God gives you what you want or until He changes your want-er."
---
---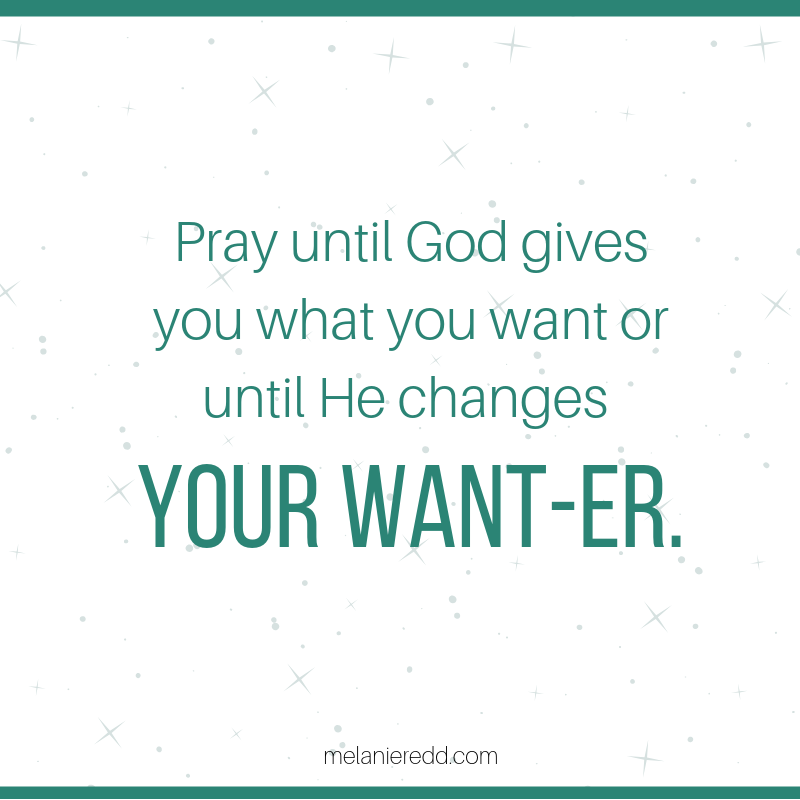 ---
Indeed, the Lord is God, and He can do whatever He wants to do.
He knows best.
Our heavenly Father is all-wise.
He is completely sovereign.
---
---
Charles Spurgeon expressed it this way:
"Remember this…
Had any other condition been better for you than the one in which you are in, divine love would have put you there."
---
---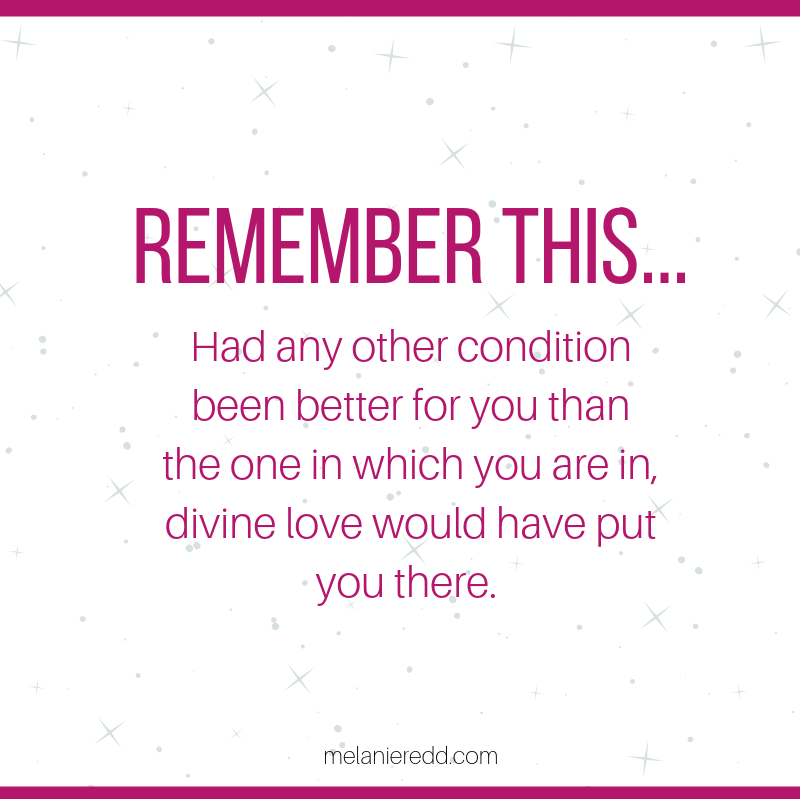 ---
If I search the pages of my Bible, I find that the central focus of prayer is NOT about us and our will, but about God and His will.
---
---
Yes!
Absolutely, He wants to bless us!
However, we aren't promised perfection, material wealth, everything we want, perfectly sunshiny days, and blue skies.
We aren't promised that our prayers will always be answered in the way we wish that they would.
---
---
Sometimes, life is hard.
Sometimes, prayer goes unanswered.
And, sometimes, the rains and the storms come.
Sometimes, God says NO.
And, sometimes, He has something better for us.
---
---
So, how do I pray now?
It's pretty simple really.
I pray the prayer of Jesus in the Garden of Gethsemane. It's a wonderful model.
---
---
This was the way Jesus was praying on the night He was betrayed:
Going a little farther, he fell with his face to the ground and prayed,
"My Father, if it is possible, may this cup be taken from me.
Yet not as I will, but as you will."
(Matthew 26:39)
---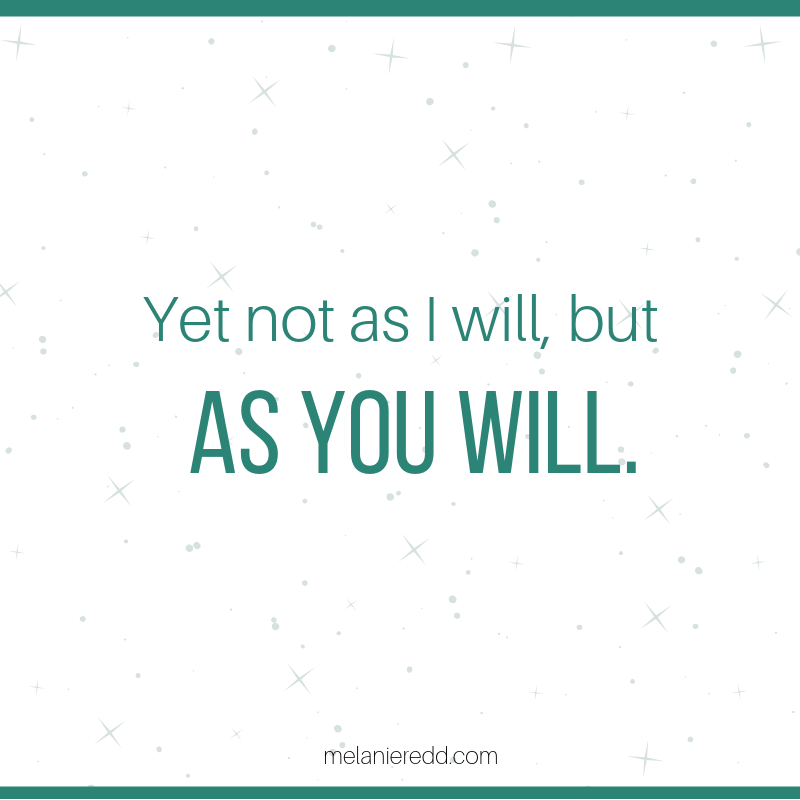 ---
Not as I will, but as you will, Lord.
---
---
---
What do you think?
How have you been praying?
What have you been asking God for desperately?
How can I pray for you today?
---
---
Some additional articles you might enjoy…
---
---
Were you encouraged by what you read?
Then, would you share this article with a friend, co-worker, or family member?
Or, maybe you can send it to a friend or family member?
This blog occasionally uses affiliate links and may contain affiliate links. Additionally, Melanie Redd is a participant in the Amazon Services LLC Associates Program. This is an affiliate advertising program designed to provide a means for sites to earn advertising fees. These are earned by advertising and linking to amazon.com. Also, for more on my disclosure policy, click HERE.
© Melanie Redd and Hope Ministry, 2023. Unauthorized use and/or duplication of this material without express and written permission from this blog's author and/or owner is strictly prohibited. Further, excerpts and links may be used, provided that full and clear credit is given to Melanie Redd and Hope Ministry, LLC. Please give appropriate and specific directions to the original content.
---