---
---
Prayer is supposed to be fruitful and joyful.
Are your prayers being answered?
What is stopping you?
Do you feel that your prayer time is stale and useless?
Too often we experience dryness in our prayer lives.
Our prayers are reduced to prolonged pleading for God to intercede in our (miserable) lives.
Maybe your prayer life is a little better than that but needs to be strengthened.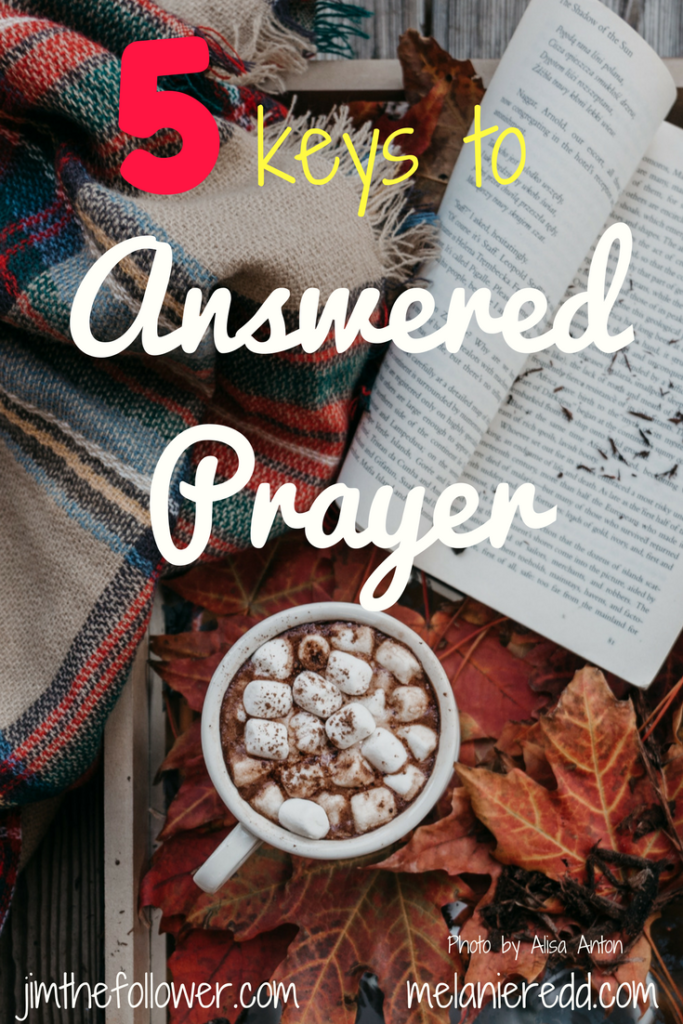 Wherever your prayer life finds you, God's Word provides guidance and a path to a richer prayer life.
In James 4:1-10, God reveals some of the things that defeat us in prayer, some things to help us succeed in prayer and some promises in prayer.
Four things that defeat us in prayer
One – Conflict.
Fights and quarrels are not what we are to be engaged in as we follow Jesus. When we are fighting and quarreling we are living outside of God's will. Even anger gets in the way of our prayers. Often our anger, fights, and quarrels are the fruit of covetousness. When we desire what others have our hearts are just not right but we are vulnerable to temptations that lead to conflict.
Two – Selfish Attitudes.
James also identifies this attitude as a barrier to prayers being answered. When we are thinking about ourselves we aren't thinking about what God wants for us. We aren't thinking about following Jesus but following our own way.
Third – Materialism.
Our culture is constantly appealing to our selfish nature. We are obsessed with material things and with creature comforts. These things get in the way. They can easily become idols that sabotage our prayer lives.
Fourth – Lack of commitment.
James calls this being double minded. Do we follow Jesus or are we just getting a bit of religion now and then?
---
---
---
Five things to help us succeed in prayer
First – Expectation.
While this seems obvious, sometimes we just expect God to give us what we need all the time. We should ask in specific ways for specific requests. Added to the next four things on this list, asking becomes powerful
Second – Submit to God.
This means we desire what God desires. It means we find out the things that are important to God and they become important to us. It means we live with a mindset of saying yes to God – unconditionally.

Third – Draw near to God.
We need to consciously draw near to him in prayer, worship, praise, meditation. We need to focus our attention and energy on him in order to draw near.
Fourth – Purify ourselves.
While only God can truly purify us, we must willingly turn any impurity in our lives over to him. We must confess and repent of attitudes and practices that are clearly not like Jesus!
Fifth – Humble ourselves.
It is so important to remind ourselves: "it's not about me." God is awesome and glorious. There is no one like him. He alone is worthy of glory and honor and praise! We need to compare ourselves to Jesus, not to those around us. Then, we begin to see ourselves as we ought.
---
---
---
Prayer Promises
1) Victory over Satan.
We must always remember the limitations of Satan. He is not omnipotent or omniscient or omnipresent like God. When we submit to God and resist the devil, we have victory. We never have to give in! That's a promise that God makes to us. This is a powerful reality for those who closely follow Jesus. There are many victories to celebrate.
2) God's close presence.
When we make the conscious effort to be close to God, he promises that he will draw close to us. When in God's presence we experience his power and glory. We can discover his will, his grace, his love and his compassion.
3) Lifted up.
When we humble ourselves, he exalts us! We are his highest creation. He created us to have fellowship with him. When we finally get over ourselves and realize everything is not about us, he draws up to himself and we truly experience the lifting of his love and peace.
Today
Say "yes" to Jesus and embrace everything he has for you.
Leave a comment, pass this on to someone else, and take a few minutes to express gratitude to the awesome God who loves you.
---
---
About the Author
A very special thanks to Jim Wolstenholm for sharing a wonderful guest post with us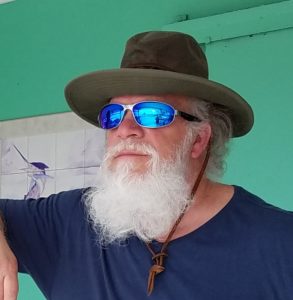 today!
Jim helps people to follow Jesus so they can live the abundant life and change their world. He is a 20-year Navy veteran and an 18-year pastor.
Jim blogs at jimthefollower.com.
---
---
---
---
Encouraged by what you read?
Would you share this article with a friend, co-worker, or family member?
Maybe you can send it to a friend or family member?
This blog occasionally uses affiliate links and may contain affiliate links. Melanie Redd is a participant in the Amazon Services LLC Associates Program, an affiliate advertising program designed to provide a means for sites to earn advertising fees by advertising and linking to amazon.com. For more on my disclosure policy, click HERE.
I occasionally link to these AMAZING SITES.
© Melanie Redd and Ministry of Hope, 2017. Unauthorized use and/or duplication of this material without express and written permission from this blog's author and/or owner are strictly prohibited. Excerpts and links may be used, provided that full and clear credit is given to Melanie Redd and Ministry of Hope with appropriate and specific direction to the original content.
---